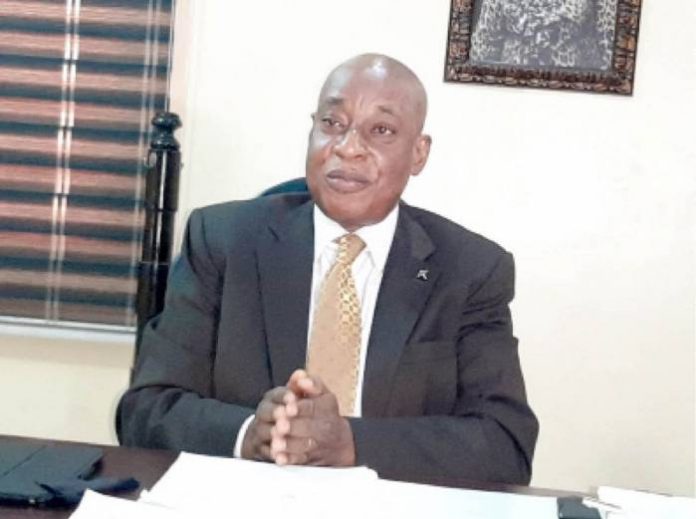 Dr. Amobi Nwokafor, a technocrat turned politician, is an aspirant under the All Progressives Congress (APC) in Anambra State governorship election in 2021. Nwokafor, a seasoned Chartered Accountant cum Forensic Auditor and former President General of Awka Development Union, in this interview with SIMPLE IKEM, opens up on his agenda for Anambra people and why his party will end the rule of the All Progressives Grand Alliance (APGA) in the state. He also speaks on the Edo and Ondo governorship elections, the ongoing probe of the Economic and Financial Crimes Commission (EFCC) Acting Chairman, Ibrahim Magu, the corruption allegations in the Niger Delta Development Commission as well as the shape of political leadership in South East come 2023. Excerpt:
TNE: Would you say that Gov. Willie Obiano's performance in the last seven years has been creditable as Nigerians are made to believe?
Well, somebody cannot give what he does not have. Obiano cannot perform more than his ability. I am a technocrat. I will tell you that the difference between performance of two companies depends on the capacity and ability of the CEOs and the management teams. The same applies to the governors and their teams. You cannot plant corn and expect to reap mango. What you sow is what you reap, a sort of garbage in, garbage out. I don't dwell in the past. I look at the future. It is a waste of time to access Obiano.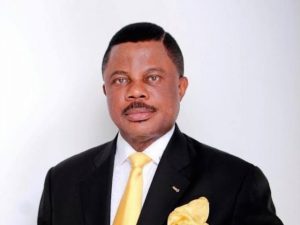 TNE: Why do you think that your party, the All Progressives Congress (APC) can defeat the All Progressives Grand Alliance (APGA) in Anambra State considering the fact that it has continued to dominate the politics of the state for close to 16 years?
I can assure you that APC will defeat APGA in Anambra State this time around. For 16 years under APGA administration in Anambra State, there is no monument established by the party's administration. The governor is a tenant in the Judges' residence. For 16 years, APGA government could not build a proper Government Lodge. The government has not been able to build a Government House. Where the Government House is located presently is the College of Education. There is no permanent structure for the seat of government.
The APGA administration is an accident of history. It is not an Igbo party as people are meant to believe. If it is an Igbo party, it would have been in more than one state. I see APGA as a group of people who come together and go to Abuja to collect allocations on our behalf and do whatever they like with it. APC will defeat APGA this time around based on what the party has been able to do in Anambra and South-East. Work is ongoing on the Second Niger Bridge. There are some appointments of Anambra citizens. Anambra has two full ministers in President Muhammadu Buhari's cabinet. The Enugu-Onitsha Road is going on. The Zik Mausoleum, which was abandoned for several years, has been completed. The fact that I am involved in this coming election as a technocrat with the wider vision of Anambra State, APC will win.
TNE: In your view, what zone should produce the governor in the coming election, considering the existing zoning arrangement in the state?
Zoning is another deceit of APGA administration in Anambra State. The zoning principle is that of APGA. We were made to believe that the elders and stakeholders agreed. Instead, it was the Anambra State government under APGA that invited the elders and stakeholders and made that announcement on zoning. Zoning in Anambra is another form of rigging. If you talk of zoning, it should be on political parties. We have several political parties. PDP has ruled Anambra. APGA has also ruled Anambra, this is the time for APC. We are all Igbo. If I win, I will not be Tunde or Musa. I will remain Amobi from Awka.
If they are talking of zoning as per geographical location, every other zone has produced governors. Anambra South produced Ezeife, Mbadinuju and Etiaba. Andy Uba was also a governor for a short time. Anambra North produced the first Civilian Administrator and now Governor Willie Obiano. Anambra Central produced Ngige and Peter Obi. So, no zone is marginalized. If they are talking of that type of zoning, no governor has emerged from the Capital City. If Anambra people want to be fair, they should look at the Capital City providing a governor. Yes, I agree with the zoning principle, but it should be on a party basis and not on senatorial district basis. The PDP has had it, APGA has had it. It is now the turn of another party, this time the APC. That is how I think the zoning should be in Anambra State.
TNE: The PDP has been very popular in Anambra although it has been long it lost control of the state. Why do you think that APC which has not been very popular in the state will succeed APGA in the state?
It is not true that APC is unpopular in Anambra State, In the last governorship election, APC came second only behind APGA. With my contribution and administration efficiency, we will overcome APGA. I don't know why Anambrarians will be voting for PDP. PDP ruled for 16 years. What did it do? PDP never performed in Anambra. The talk of APC not popular is a gang-up against the party and a deceit. That someone dislikes APC does not mean another person will not like the party.
I see myself as succeeding Governor Willie Obiano. It may be tough, but it can be done. There is no journey that is easy. We need to evangelise and mobilise Anambra people and make them know that APC is acceptable anywhere in the federation. APC is in control of the centre. Anambra State has never been ruled by a party in the centre. We cannot continue to be in the opposition. We must be ruled by a party that controls the governance at the centre and see the difference.
TNE: What is your agenda for Anambra if you become the governor? What things will you do differently if given the opportunity to rule the state?
The first thing is good governance. The second is to harness the abilities of Anambrarians worldwide and bring them to industrialise Anambra. Education is the key to development. Good health is my priority. I will focus on providing infrastrures in the education and health sectors. Security will also be my focus. We will alleviate poverty and make Anambra self-sufficient so that we will not depend on federal allocations. We will look at Science and Technology. We will empower our women and youths; look at Arts and Culture. I will emphasise on Tourism. I will establish structures in that sector. I will ensure skill acquisition and empowerment of Anambrarians.
Any governorship aspirant worth his salt will have the infrastructural development as uppermost in his or her heart. There are a lot of things to be done in Anambra State. If you compare Anambra State with others created at the same time, you will find out that Anambra State is lagging behind in terms of infrastructure, even in the area of agriculture. We will partner with the private sector to make the state better. I need to take Anambra forward in terms of education, road infrastructure, and agriculture. Igbo are known to be pioneering the private sector. We will partner with the private sector to bring development to Anambra State. We will bring our people back to work for Anambra State. Igbo are known for their technological prowess. We will bring back PRODA. We are technological and scientifically inclined. We will sustain that. We will partner with states that have the same experience with us.
READ ALSO: EDO 2020: I Will Perform Better Than Obaseki, If Elected– Isokpan
TNE: How do you see the Ondo and Edo states governorship elections coming up later in the year? Do you think with the crisis in APC in both states, the party will not lose both parties?
The APC will win both states. We have things to show since APC has been in government. We have evidence of dividends of democracy in both states. I have to add that the APC is not the only party where there is a crisis. What people see as a crisis in APC in these states are just family problems. It is because it is a ruling party that these crises are well pronounced. You can see that since the emergence of the Interim Caretaker Committee, everything is falling into place and we are speaking in one voice again. All the crises have been resolved and everyone is working as a team for APC. WE give the Interim Caretaker Committee pass mark. All the crises are being settled. We can see calm and everyone is focused on the elections.
TNE: Don't you think the defection of Governor Godwin Obaseki to PDP will cost APC Edo State?
What you see is that Edo in spirit is APC, while in the physical, it is PDP. Since Edo is APC in spirit, that is enough to drive APC to victory. Whatever Godwin Obaseki achieved in Edo, was under APC. Edo people will vote for APC because they have a way they access their governors and push them to perform, knowing that it is through performance they can retain power.
TNE: How do you see governance in the South-East come 2023?
I believe that performance will be the determining factor come 2023. That is why APC is looking at individual capacity and ability. That is why I look at performance. You cannot give what you do not have. I see APC winning more states in the South East. By then we would have been able to look at what APC will do at Imo and Anambra. I see Igbo in APC playing more roles in the South East. I see APC winning more states in South East come 2023.
I can say that generally, the South East governors have done well. Considering who we are and where we are coming from, we could have fared better. We should be able to elect people who can administer the people and nation well. But, there is a need for team work among the states in the South East. People have been ruling the region independently. But, now, they seem to be thinking differently. We need to bridge the gap and work as a team to take the region forward.
TNE: What is your view on the ongoing probe of Ibrahim Magu, the Economic and Financial Crimes Commission (EFCC) Acting Chairman over alleged corruption?
The probe of the EFCC boss shows that the APC administration has the machinery to identify corruption wherever it exists. In tackling corruption, anyone can be investigated. There is no sacred cow in APC.
TNE: What is your take on the allegations of corruption in the Niger Delta Development Commission (NDDC)?
I don't want to go into that. I do not know all the facts. I am a forensic auditor and I deal with facts.
TNE: You recently presented yourself to the APC leaders in Anambra State as a governorship aspirant. How was your reception by the party leaders in the state?
I want to thank the APC leaders in Anambra State for receiving me warmly and assuring me of a level playing field for everyone. One of the media personalities at that event described my presentation as a triumphant entry. That will tell you the way I was received. That will tell you how massively I was received. From my entry into the race, the party leaders became very sure that APC will win in the Anambra governorship election next year.