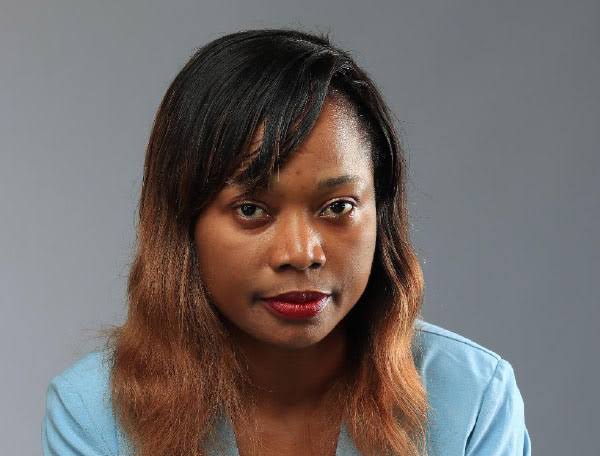 Edith Ihueghian Isokpan, a philanthropist and human rights activist, is the African Action Congress (AAC) candidate in the forth-coming Edo State governorship election. In this interview with SIMPLE IKEM, she spoke on her agenda for Edo people and plans to restore the state's lost glory. Excerpts:
TNE: How do you see your emergence as the AAC governorship candidate in Edo State?
The political terrain in Edo State has been very charged for so many years now and this has affected development of the state in many ways. So, the divine call I received to serve the Edo people is largely because of all the chaos in the state and the fact that wealth is not being distributed evenly among the people. My decision to answer this divine call on the platform of the African Action Congress (AAC) and the victory I achieved at the party primary also moved me closer to the work I have been called to do with the people in the state.
TNE: Your name was omitted by INEC in the final list of candidates for the Edo governorship election. What are you doing to ensure that it is included in the ballot?
I and the party have already set legal instruments in motion to tackle this questionable action of the Independent National Electoral Commission (INEC). Our lawyers have instituted a law suit against the commission and we expect those in charge at state and federal levels to make the necessary corrections, work in tandem with the law and honour the mandate given to me at the party primary.
TNE: Why do you think you will have the upper hand in the election over the candidates of PDP and APC, Governor Godwin Obaseki and Pastor Osagie Ize-Iyamu?
The edge I have over candidates of APC and PDP candidates at the Edo governorship election is none other than the divine power behind my calling to serve the people. Even though I do not have large amount of money, I know very well that nothing and no one can work against God's will and power.
That is not to say that the victory will come without any effort. Members of the AAC, my campaign team, supporters for the cause for a better Edo State and my humble self, all have our work mapped out for us. We are unshaken in our resolve to fulfill the duties of this divine call.
TNE: What is your agenda for Edo people?
My agenda for Edo State during my administration as governor has been outlined in what is called the TREASURE AGENDA, which I will explain as follows: T is for Tourism, Culture and Sports; R stands for Reformation of health care system; E is for Education; A for Access to portable water, while S stands for Security. The, U stands for Unity necessary for progress; R for Reconstruction of Roads and Transport Infrastructure; E stand for Electricity, while A is for Agriculture.
In the same way, G represents Good Governance; E for Economic Empowerment; N for Natural Resources utilisation for economic growth; D for Development of Housing; and A for Advancement of Edo State.
This guide will help to direct the work and maintain focus on the basic important areas of governance in the state during my time as governor. When we as Edo people have taken back our wealth from the mouth of the huge python, it will be used for the good of the people.
READ ALSO: Edo 2020: APC, PDP Tackle Each Other As Campaigns Enter Crucial Stage
TNE: What are the things Governor Godwin Obaseki did not do well, which you will change or improve upon if you win the election?
The major areas where Governor Godwin Obaseki administration is lagging behind include security and infrastructure. There is no good road infrastructure to solve the problems that come with the devastation by floods, the inability to effectively distribute or transport farm produce also because of bad roads, the issues involved in electricity supply for the state; there is not enough economic empowerment for women and youths. There are many gaps in the provision of good health for all. Even the area of education that the governor beats his chest over as a key accomplishment during this his tenure, remains underdeveloped, especially in local areas outside Benin City. These are important amenities and infrastructure which are included in my TREASURE AGENDA, which will consequently remind us of the things we must constantly work on that are essential to the development of the people.
TNE: Would you say the defection of Governor Godwin Obaseki has really ended 'godfatherism' in Edo State as he has been claiming?
I believe that bringing 'godfatherism' to an end involves a process. The current governor's defection from APC to PDP is being celebrated by some people today. But, only God knows and can reveal the truth behind people's actions. Yes, godfatherism is a political problem hindering administration and development not only in Edo State, but in the country as a whole. However, it takes more than defection from one party to another to bring the problem to an end.
TNE: The NCP and AAC have a working understanding in Lagos State. Do you see that possibility in Edo State during this coming election?
Discussions concerning a possible alliance between the African Action Congress (AAC) and the National Conscience Party (NCP) and one or two other parties have been ongoing for some time now. It is not only in Lagos that such an alliance is being considered. However, I am not yet aware if the AAC chairman and top officials of the party in Edo State are considering that arrangement for the forthcoming election. The September 2020 governorship elections involving me as AAC candidate is purely an AAC affair.
TNE: How do you see women participation in Nigerian politics so far?
Within different arms of government, women who have been elected or appointed to different offices, especially since 1999 when the Fourth Republic commenced in Nigeria, have played important roles in the positions they were elected or appointed into and in their representation of women in Nigerian politics and leadership. It has been tough in many cases because even today, many Nigerian politicians who are men still find it difficult to relate well with their female counterparts. But, the reality on ground is that the years when women avoided participation in politics is long over.
Not only have women come to stay in participating in politics, the value of contributions they have been making in the homes since ever before, which were ignored because they were seen as belonging to the kitchen and the other room even in their own homes, are now going to be used to deliver needed administrative remedies to save the current social decadence and economic hardship the entire country is currently undergoing. The direct touch of a woman in politics where she can be held accountable for her decisions and actions as a leader, without personal prejudice or sentiments is a different ball game from the sentiments and emotion filled setting of the home.
TNE: How do you see rising cases of rape, domestic violence and human trafficking in the country?
The situation is a very sad one because ever before the COVID-19 pandemic, Edo State, especially, was battling issues of human trafficking as a result of many years of corrupt and appalling governance. Young people were being trafficked out of the country under the most inhumane conditions because political and administrative leadership of the state were grossly incompetent. As things stand today, the lockdown that was initiated to reduce the spread of COVID-19 in the country only succeeded in worsening rape and domestic violence because many things that ought to have been done so many decades ago were swept under the carpet by past state and national governments.
In a way, ours is a failed state. There is no government law or policy in place to give a bite to the plight of the poor and less privileged. From security to public transportation system to employment to social security to housing. These create excess luggage, unattended burden in people's daily lives. The heinous act called rape is an age-long evil. It has eaten so deep into the fabric of our national life. The traditional values of the family system have collapsed. It has become very difficult for the usual family structure to survive the harsh economic realities of our time. It has become survival of the fittest. It was not this bad in the years when family values were still being practiced. More and more boys and girls are becoming promiscuous. The level of attraction between the sexes is unimaginable. The era of sex education is long dead and gone. The fashion world and social media are not helping matters because many more parents are not living up to their responsibilities. The youths resort to watching immoral and other negative content on social media, men and women watch erotic movies when they can't afford to get married. Patronage of commercial sex centres, drugs and toys are on the increase and less people are getting married even when they are above 40, yet they can't control their sexual urges. For those who get married, spouses deny their partners sex because they marry for the wrong reasons and end up in unhealthy relationships. In certain cases we have seen, no food no sex has led sexually starved spouses out of matrimonial homes.
In all of these, cheating and domestic violence are the brainchild of poverty. Human trafficking has gathered momentum and like rape, both have not been in government's priority list over the years. It is like a hidden wedge which has finally grown into a mighty tree. But, I have been given the axe to hew it down. A government without vision is always driven by every wave of circumstance. With the collapse of the traditional family system, society now lacks the structure for good living. A responsible government should be very proactive regarding serious matters that bear on national interest. That is currently not the case here in Nigeria.
Let me revisit the issue of human trafficking that I spoke on. It is mainly an economic problem. The victims are not usually kidnapped, but lured. They do what they do in the name of finding greener pastures. These are desperate travellers. It is often said that a snail that finds splinters in its shell changes house. There is no house for Nigerians at home. A home should be where people can find some level of comfort. What we are seeing today is a situation where people prefer dying in the desert to living in their country. Many Nigerians are vulnerable because of desperation, they resort to huge risks. That's the way they see and define life.
Also, it is now that rape has become a pandemic that the government is trying to attend to it. What an irony. The security agents are culpable because one hardly repeats a crime one has paid dearly for. Perpetrators of rape leave police stations as heroes, with their heads held high, while their victims lavish in the trauma of pain and stigma. During my administration in Edo State, I will call for and champion a specific legislation on rape and domestic violence. I will ensure that security agents effectively enforce the law that relates to it. We will promote and encourage the Whistle Blower policy at state level and every informant will be protected and paid promptly. In this regard, we will establish situation room centres in every LGA.
Prevention they say is better than cure. What I have been charged to give to the people of Edo State is founded upon responsible and inclusive governance. Some of our local chiefs receive salaries without contributing anything. These local leaders will be used to destroy and eliminate social ills and menace, both morally and economically. They will be useful for grassroots governance. We won't be a government that will go about pursuing shadows. We will build a delightful home in Edo where everyone will find it a good place to live.
When it comes to social reengineering and transformation of the people's mind to arrest this rise in rape, domestic violence and human trafficking cases, education is key. Education gives power to the people, not a political party. In today's world where the good aspects of old traditions are lost and new cultures are coming up, there has to be conscious efforts made to address the decay of morals and ethics in the society, which starts from the smallest unit of family. We have to incorporate these gems for structuring human behavior into our educational system. When this is done from the primary level of education and sustained all through secondary and tertiary levels, with the bedrock of family values intact, ours will become a nation that other nations will look up to.
TNE: What is your political antecedent?
I am an activist and philanthropist who runs some charity organisations. I arrived on the political scene last year and went straight to the people, feeling their pulse to know where things are most difficult for them. I have used my charity organisations to raise hope and improve the lot of a few people and organisations I came in contact with, restoring their humanity which had been taken from them by successive governments lacking a conscience. I am not a politician by choice; rather, I have been called and sent to Edo people. The people must key into the vision and build the will power to become lords of their own lives. This is part of the mission I have been given and by the grace of God, person by person, group by group, more Edo people are catching this vision and mission every minute of each passing day.
From my campaign during the first election I participated in, I know that the people in Edo State desire their own 'Canaan'. They must not be denied this desire; a land that flows with milk and honey, providing sustenance, security and every needed support for indigenes and residents. I will ensure this is the case by factoring in a relationship of the servant and the served between me and this people whom I have come to know as much as they know me too.