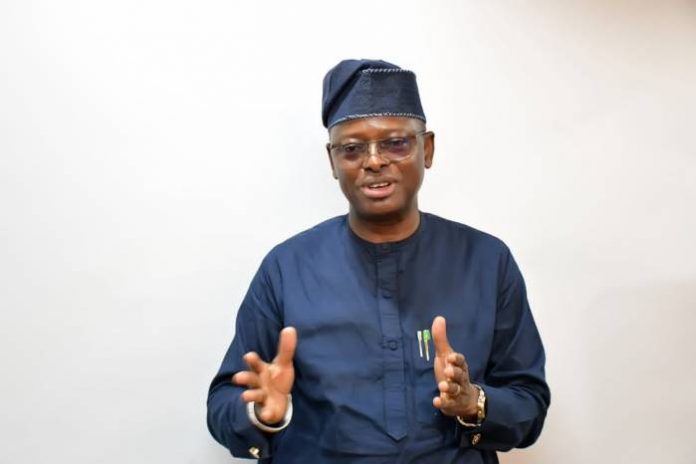 Prof. Dahud Kehinde Shangodoyin is the Commissioner for Public Works, Infrastructure and Transport in Oyo state. He spoke to VICTORIA IBANGA recently on the major achievements of Governor Seyi Makinde-led administration in the last three and a half years.
TNE: WHAT ARE THE MAJOR ACHIEVEMENTS OF GOVERNOR SEYI MAKINDE'S ADMINISTRATION?
It is a huge success story of  Poverty to prosperity on infrastructural development in Oyo State. That is our take home; that is our legacy, and that is what we can count as dividend of democracy. The road that we traversed today, Moniya – Iseyin is a huge success story for us as a government. Why? Between 2018 and 2019 (December/January), there were three protests by residents of that area over negligence of that road. The pains, and agony of our people there were indescribable. But in 2019, Engr. Seyi Makinde, looked at the complaints of the people and awarded the road contract and to the glory of God, it was commissioned in January 2021. That is why I said it is such a story of hardship and prosperity. There now, our residents and citizens are enjoying the dividends of democracy, ease of doing business and I can add even security of life and property because that place used to be horrible. It was the den of hoodlums. All of that has been cancelled.
The modern bus terminals that have been constructed, are among the major achievements of this administration. It is a success story because we have transformed the way we were operating the so-called motor parks to mega bus terminals. That provides ease of doing business. I remember early in 2019, the World Bank rated Oyo State very low under the ease of doing business index. But now, all of that has changed. We have provided an enabling environment for businesses to thrive. The index is very high as we speak. That is why our Internally Generated Revenue (IGR) has tremendously increased to the extent that we are number 3 on IGR index now in Nigeria. It has improved tremendously. We have a success story there to tell on that area of infrastructural development. Again, if you go to Saki township, that area was terrible for our people between May, 2011 and 2019.
Governor Makinde awarded the road contract, and we have completed and commissioned the road, which is 9.7 kilometres. If you go there now, we have night businesses going on there. So, it has been a huge success story around that zone, that is OkeOgun zone.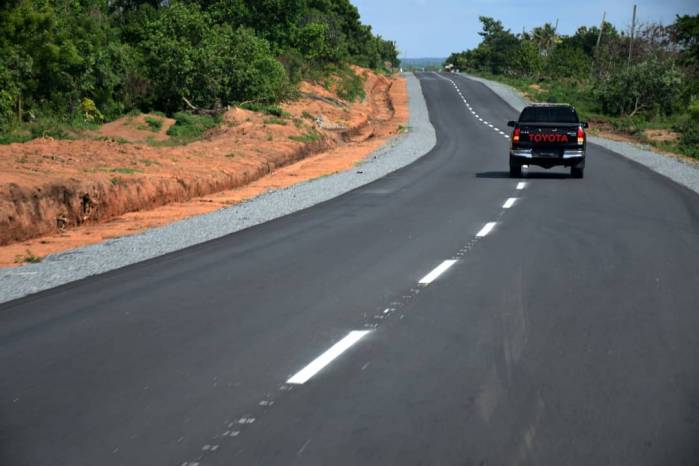 In Ogbomoso, we have what we call Under G road that links LAUTECH campus to the main town. Before now, it was terrible. It is a success story because students are now plying the road easily without any accident or any problem; even businesses have started springing up around that area.
In addition, in Oyo zone, we have what we call Gedu – Oroki – Akesan, which is 5.2 kilometres. It was terrible for any businessman or woman that was thinking of doing business in that area. It was also bad for commuters to traverse that road before Engr. Seyi Makinde awarded the contract for it to be fixed. Right now, it is something you can actually enjoy your life plying that road from that Oroki to Akesan market. Akesan market is a major market in Oyo. So, what Governor Makinde is doing is to target infrastructural development to expand our economy. For instance, the Akesan market is bubbling, if you go there now, you will find businesses because there is an access road to the area. Business has improved in the last three and a half years.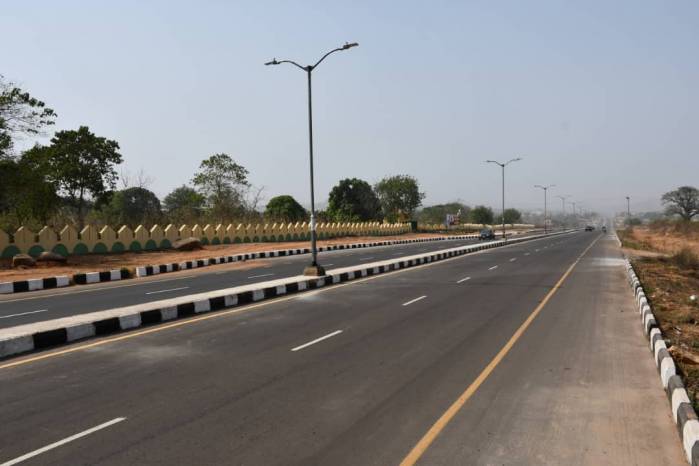 READ ALSO: We won't stop payment of bursaries, scholarship awards to indigent students- Makinde
In Ibadan zone, which comprises Ibadan less City (Rural) and Ibadan City (Urban). The Ibadan city and Less city, if you look at the votes that Engr. Makinde had in 2019 election, it was 51.88 per cent of the total votes cast for the People's Democratic Party (PDP) in Oyo State. What I am saying in essence is that whatever comes to Ibadan should actually take around 52 per cent of what we are going to do in Oyo State. But the Governor is not doing that, he is spreading democracy dividends all around the State to achieve an all-round development of the state. The governor is interested in expansion of the State. That is why we are bold to tell everyone that Ibadan is also enjoying dividends of democracy. Idi-Ape to General Gas to Barrack is 7.2 kilometres. It was commissioned in October with a bridge of 60 metres length and 15 metres width. It is better than what we found there by Strabag. It has removed the entire gridlock that we used to experience there. That place alone, the volume of businesses going on there is amazing.
TNE: WHAT HAS BEEN THE MOTIVATING FACTOR BEHIND THE LEGACY PROJECTS?
Firstly, before our Excellency came on board, he had what we called roadmap for accelerated development 2019 – 2023. That everyone of us must key into and improve on it based on available fact, the size of it and the logic so that we could measure whatever we have achieved. When we came as administration in 2019, between 2020 and 2021, we did the auditing of the entire projects the last administration did in my Ministry. Using the figures we got from the audit reports, they did just less than 32 kilometres of roads across the State in eight years. Right now, as we speak, Engr. Makinde has completed and commissioned 98.11 kilometres of roads in Oyo state in three years and months. The facts are on ground for verification. The motivating factor is because the governor knew what he wanted to do for his people from the word go. Secondly, he is supporting all the Ministries, Departments and Agencies (MDAs) because he wants to touch the lives of his people. For me, he is a man that would say, 'I'll do it, and he'll do it." I came from Botswana where you cannot lie; you just have to say the truth or what you want to do. Once you lie, you are awful. People would just mark you as being dishonest. That is the culture Engr. Makinde has imbibed. To say, 'I'll do it for my people, and I'll do it. Even when there are no resources in my disposal, I'll manage whatever I have to better the lot of my people.' He is actually managing it. That is why we have such a huge result on ground for people to see. In most of the projects we have executed we use what we call APFA. The APFA is Alternative Projects Funding Approach, meaning we will advertise, we will ask people to come and subscribe for the projects; then you will bring your expertise and your funds and you achieve a milestone; maybe moratorium of three months, thereafter, we will start paying you monthly instalment up to once you have completed the job and beyond. In that case, the contractor is aware that he or she has put in his or her money to something that once you complete the job you still continue to receive the money that is being paid by our government. That is a win-win situation for people to say I have seen what they have completed and we are still paying. That is what APFA is all about, it says bring in your money and partner with us, we are going to pay you your money even beyond the completion date. It is motivating because that gives us enough resources to be able to do more things. The other is that our own people trust Engr. Makinde because before he came on board as the Governor of the State, they knew his antecedents. They knew that this is the man they can trust. This is a man who can say something, and he will do it. This motivated some of us to say, this man is trustworthy and passionate about his people so we can continue to work with him to achieve his programmes for his people. Unlike other past Governors that would make promises without fulfilling it. Another thing is accountability and transparency. These two things or qualities are the characteristics of the Governor. I can conveniently describe him as being transparent and accountable. He is transparent, and he is accountable to his people every second. It motivates me to do whatever he wants me to do and I know I can relax; I can count on his directives.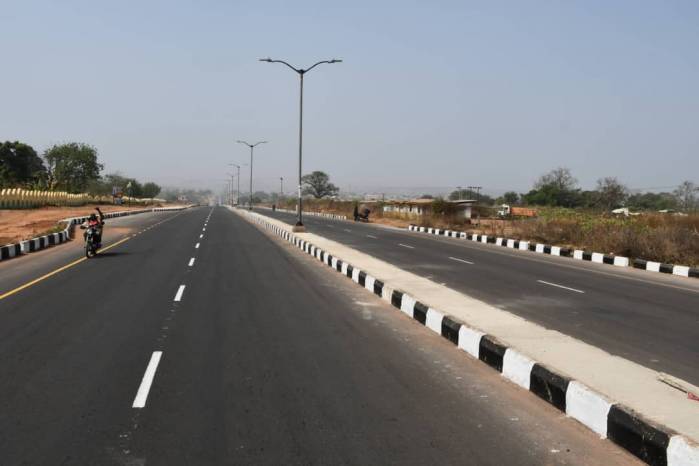 TNE: ARE YOU SATISIFIED WITH WHAT YOU HAVE BEEN ABLE TO DO IN THE PAST THREE YEARS?
Yes, but there are challenges. There are things which we need to do but because of paucity of funds or resources, we have not been able to do them. But I'm satisfied because if you look at what we have done compared to Lagos State, we have done very well. Lagos State is having less than seventy kilometres of roads, ours is 98.11 kilometers. So, I'm satisfied. Within this period and with limited resources that we have, we have been able to achieve what we have achieved; I'm satisfied. But of course, we know we can still do more and that is why His Excellency is saying, let's continue to work until May 29, 2023.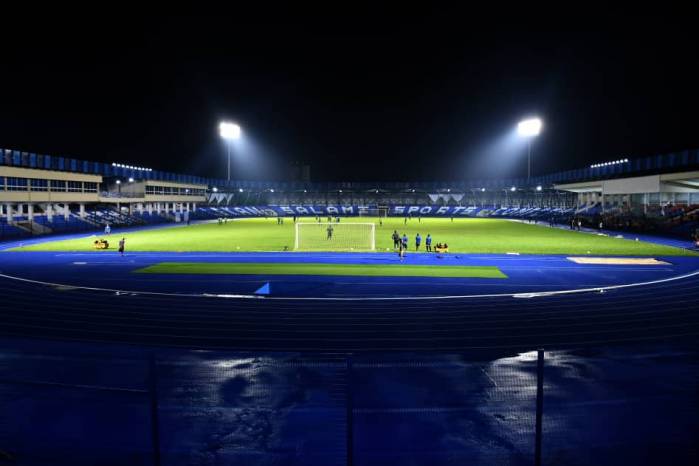 TNE: WHAT HAS BEEN THE MAJOR CHALLENGE OF YOUR MINISTRY AND THE ADMINISTRATION?
The major challenge has been funding. We have limited resources. Remember sometime this year the federal allocation was cut drastically and it affected some of our projects. But again, we strive hard to make sure that our IGI increases. The major one is about the funding of these projects. Another one is the climate change. For my ministry, we depend more on the climate and there is what we call climate change all over the World. It has affected some of our projects' execution, but not withstanding we still manage what we can manage and achieve what we set up as our goal.
TNE: IF YOU WERE TO MARKET ENGR. MAKINDE, WHAT WOULD YOU TELL PEOPLE?
I would tell people that he is somebody that is passionate about his people, trustworthy and the man who has focus to lift his people from poverty to prosperity.