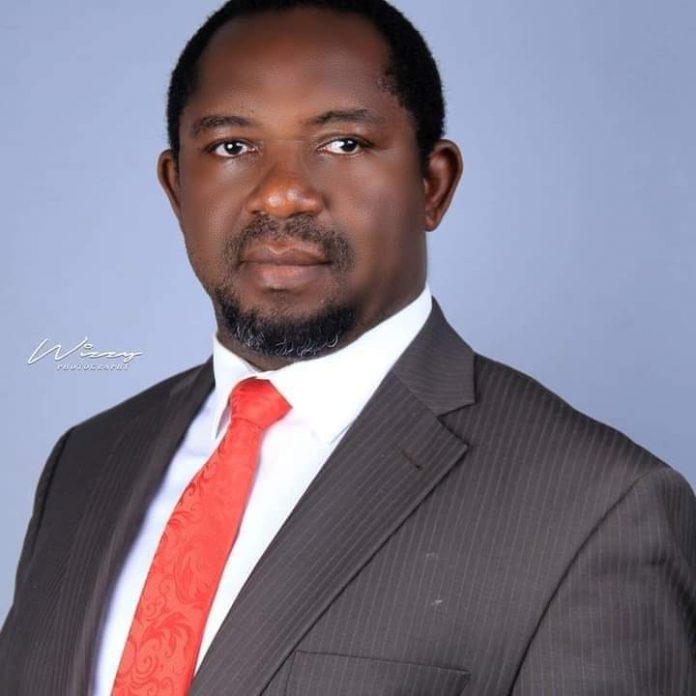 As Nigeria clocks 61 years after independence, the Chairman of Nigerian Bar Association (NBA), Makurdi branch, Barr Justin Gbagir, said the country has not done well within the 61 years of its existence. In this interview with The Next Edition correspondent, Dooshima Hir, Gbagir said only the figure of 61 years, 21 years of uninterrupted democratic governance is what we have to celebrate. He said Nigerians must devise better ways of making their leaders accountable.
Excerpts.
TNE: What is your thought about Nigeria @61?
For me, Nigeria @61, if we have anything to celebrate at all, it will be the figure of 61. We are grateful that we have survived as a country at 61 but when you look at the issue of development by way of infrastructure, yes, between that time and now, we have had some improvement. Educationally, we have more universities and educational institutions, by road, we have more roads but when you look at it critically, these are also resources that accrued to the country within this period. I think the pace at which we are developing is not commiserate with the resources that are available. So when I use such parameters, I come to an irresistible conclusion that we have not done very well within the 61 years of our existence. This is because we have opportunities to be better off than where we are. But despite these, we have a few things we can celebrate; 21 years of uninterrupted democratic governance, yet there is still much to be desired.
In Benue for instance, places like Wadata which is one of the first settlements in Makurdi as the state capital, North Bank, High Level and Wurukum, you see a lot of roads that are tarred around the 1960s and 70s. But in the new layouts, we are not seeing new roads coming up. In Makurdi which is the state capital, we have a River running across the state capital but we cannot have potable water. In the 1980's when we were growing up, you could open a shower and have your bath but today those enjoying those facilities are those who have boreholes in their compound. If I keep making these petitions, you will agree with me that we have not fared well. I want to also say that within this period, we have individuals who have developed themselves at the expense of the general population. In the 1980s we had businessmen like Denen Tofi, Tilley Gyado, Obande Obeya to mention a few. They had money whatever they did, you will know it's from their business money but now who are the businessmen. We don't have any in Benue state except the Igbos who are doing business here. Majority of the indigenes who are doing one thing or the other are those who I will say are stealing from our common purse because they have had opportunity at one point or another to occupy political office but not one person that is doing well as business men in Benue. So for me after independence, one would expect that we would have gone very far particularly when we compare ourselves with some country that got independence within the same period that we did. Those who got theirs even after are doing well in Africa here. For instance, when Nigeria got up and said Ghana must go, that Ghanaians must return, Ghana is doing very well now. Look at South Africa that just came out from Apartheid, they are doing very well. I think the only great achievement that we have is the number of years and then we have remained as one entity after several challenges that we have had. But I still think that if we are to move forward we need to go back to our drawing board to get our acts right to be able to chart a new course for this county.
TNE: Looking at the severe security challenges that the country has faced, what would be your advice to the federal government as Nigeria clocks 61?
On the issue of security, the constitution of the federal republic of Nigeria clearly provides that it is the primary responsibility of government to secure lives and property and that is what gave rise to the existence of government in the first place. Some of us in 2018 when we were facing Boko Haram in the North East and herdsmen attack and we felt that President Buhari as a retired general will come out and do what is required for us to deal with that situation but unfortunately it has degenerated to having banditry, herders invasion of communities and wanton killing. I think that the problem is that we don't look at issues from a national perspective. So those who have the responsibilities to deal with these situations, most often, don't look at our common interest as a yardstick for measuring their actions. The issue of herders for instance, one would say because the President is Fulani, he is treating the Fulani invasion of communities with a lukewarm attitude. If the same pressure that has been mounted on IPOB in the South East were mounted on the herdsmen too, we would not have this kind of activities arising from the activities of herdsmen. Even the banditry in the North East, there was one time reported that bandits brought down a military helicopter and nothing happened but recently in Konshisha here in Benue, it was said that some militia killed some army officers, they deployed both military air strike and land and descended on these communities. Within two days, there were a lot of killings and burning in Konshisha as a result of that action. The same measures were not applied when bandits brought down a military plane in the North East. So, when you look at the way things are done in this country, you will think that some people are more Nigerian than others, that some people are more important than others, that in this country, there are some people that are second class Nigerians. So situations like this give an impetus to some other certain groups to also mobilize themselves against the faith and that is the risk in greeting any such acts with levity because some groups will say if these ones got away with it, we can also do it and go free.
READ ALSO: Realignment Of Economic Development Strategies To Create More Jobs – FG
So, one of the things bedevilling Nigeria as a nation state is lack of nationalism. We have not been behaving as Nigerians and that is why when it comes to election we are looking at indigeneship and not somebody who has the ability to deliver. I look forward to Nigeria where an Igbo man who has been in Benue doing business and contributing to the development of Benue state is contesting for the Governor of this state and winning the election. I want to see a situation where a Tiv man who is residing in Niger state, doing business there and contributing to the development of Niger state is contesting election there and winning the election. In an ideal society that wants to develop, these are the issues that are taken into consideration but here we talk about indigeneship, tribe and sections and it is not taking us anywhere. Unless we address some of these issues, we will not go anywhere. We will keep going round the circle, we will not move forward as a nation.
TNE: Talking about lack of Nationalism, what would be your advice to Nigerian citizens as the nation clocks 61?
For Nigerians, I have always said we have a very docile, lukewarm citizenry that doesn't see the need to challenge leaders. A lot of things have happened in this country and we have the citizens keep quiet mostly because those who are responsible for the actions are their tribes men or they belong to the same ethnic group or same political parties. So things that would make the citizens angry, they will not even react to it. For instance, recently when the Minister of Justice, a very senior advocate was comparing the issue of banning open grazing in the south that it is tantamount to banning sale of spare parts selling in the north, that was a very unreasonable and irresponsible comment that, in an ideal society, would have called for his resignation, nobody said anything and the matter goes like that. You find leaders make this kind of statement and nobody cares. If you even begin to talk about it they will say I is because you are not s Muslim and that is why you are looking at it from a negative perspective, or it is because he is from the North and you are from the South. So these are some of the myopic considerations we pose as an agenda for this country. For me, our leaders are recruited from amongst us and they also represent our general principles. Some people are just okay in their comfort zone with the hope that one day they will also have a bite at the cherry. So, instead of criticizing the status quo, they are waiting for their own opportunity. And that is where I challenge the citizenry. If we must move forward, we must have a citizenry that is very proactive, very assertive and very demanding so that the leadership will know that they have people to be answerable to and they will do the needful to move this country forward.
Recall that in the recent past, activities like the EndSARS protests were one of those reactions from Nigerians against government acts. Such acts have always been met with adverse reactions from the government. How would you react to this?
There is no responsible government that will sit and fold its arm when there is an uprising against it. I followed the activities of EndSARS and when it started, Mr. President was very quick to concede to some of their demands and was also taking action to address some of their demands but eventually some people, hoodlums hijacked it and started burning some places and ransacking other areas. So the government needed to take some extra measures to deal with the situation. Being that as it may, the right to peaceful protest is a constitutional right. The citizens have the right to protest, during the Jonathan's time when he increased fuel prices on the eve of the New Year, the Civil Societies across the country went on a week-long protest. It was a very peaceful protest. So, the issue is that, when citizens want to protest, they must ensure that their protest is peaceful for them to sustain their demands. Secondly, apart from protest, there are several other measures that the citizens can also engage by demanding accountability from the government. One of them is through the judicial process. We have what we call Magamus where you go to court and the court orders or compel the government to carry out specific functions.
Apart from that, another one is monitoring the budget which is an important document of the government. How many of these citizens in Nigeria know what happens in the budget whether at the local government, state or federal. By the time you look at the budget; what government is proposing to do, what it is doing and what it is not doing, and you begin to ask questions and request for answers and where the answers are not forthcoming, you also go to court or deploy other means to get them respond to this issues, you will get results but we have not been doing all of that and that is why they are comfortable doing all they are doing in retarding the progress of this country.