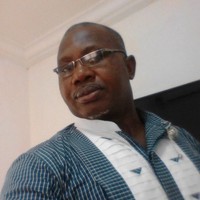 Nonpareil footballer, Diego Armando Maradona, was kicked out of the game in 1994 after a World Cup duel against Nigeria in the United States. He came back as coach and inflicted defeat on the Super Eagles on June 12 in another mundial match in 2010.
June 12 means so much to Nigerians. On that day in 1993, a widely acclaimed free and fair election was annulled by President Ibrahim Badamasi Babangida. What coincidence that the military leader was nicknamed Maradona by his countrymen.
Maradona was coach of the Argentine team that beat Nigeria 1-0 at the Ellis  Park Stadium during the South Africa 2010 World Cup. His legendary jersey number 10 was adorned by captain Lionel Messi. Eagles number 10 Brown Ideye, stayed glued to the bench all through.
Hero of that encounter was keeper Vincent Enyeama, who received applause from Maradona and Messi. After a 6th minute goal by Heinze, Enyeama stood like Pampas and helped in keeping the scoreline decent.
The Argies had a solid squad that included Javier Mascherano, Carlos Tevez, Gonzalo Higuain, Juan Veron,  Angel di Maria and Walter Samuel. Those stars could scare the hell out of green horns.
The Super Eagles did not recover from that defeat and crashed out of the competition without winning a match in a group that included Greece and South Korea. The Greeks who were beaten 2-0 by Nigeria at USA '94, made history by winning for the first time at the world stage. It was the 2-1 victory over the West Africans.
If football were athletics, FIFA would have awarded the USA '94 game to Nigeria after Maradona tested positive for ephedrine. Argentina won the game 2-1 and their captain contributed to the brace by Claudio Cannigia within seven minutes after Samson Siasia 5th minute opener.
Back home in Nigeria, there was widespread rumour that the match had been awarded to the Eagles. I do not know who made the story go round. Some of us thought it was the handiwork of people in the Gen. Sani Abacha government.
Babangida was known as Maradona and Abacha actually acquired the name Pele as a footballer in his military cadet years. In world soccer, Pele was king before Maradona. In Nigeria Maradona came before Pele.
IBB was a damn good footballer at the Provincial Secondary School, Bida, he played for the soccer team as a defender. His nickname was 'Block buster'. Although Babangida became the Head Boy, Mohammed Magoro wore the captain's band. In goal was  Abdusalami Abubakar.
There was so much between Maradona and IBB. One was born in Villa Fiorito, a slum outside the Argentine capital, Buenos Aires, the other lived in Aso Villa, the most fortified part of Abuja, the Nigerian capital.
Maradona was also seen as a general, like Babangida. Brazilian tabloid, Jornal Da Tarde wrote : "Argentina is only Diego Maradona- a general who commands 10 recruits and who is winning the battle."
Maradona made his professional debut in 1976. That was the year he scored his first big goal. In 1976,  IBB made headlines after confronting a well armed, ready to fire Bukar Suka Dimka with smiles after the assassination of Gen. Murtala Mohammed.
Babangida had a club, IBB Homers, named after him in Minna. An English lady, Janice Harris, changed her name to Diego Maradona after the 1986 World Cup in Mexico. Babangida was Badamasi, just like his father. Maradona's dad was Diego.
READ ALSO: Kebbi Govt. Approves N20m For Indigent Cancer Patients' Treatmen
French magazine, L'Equipe tagged Maradona, 'half Angel, half devil'. Babangida was picked as evil genius. Maradona was El Pibe de Oro. ( The Golden Boy). IBB became Prince of the Niger.
Both men were blighted by drugs. Maradona was indicted in Italy in 1991 before his expulsion from active soccer in 1994. During the IBB years, the infamous drug story of an unknown Gloria Okon quaked the nation.
Maradona saw football as a continuation of war. In his World Cup debut, Argentina and England were at war over the Falkland ( Malvinas) Islands. The day he bagged a brace in the 4-1 humiliation of Hungary in Spain, President Leopold Galtieri was forced to resign after the Brits achieved victory.
Four years later, Maradona defeated England in one of the quarter final games of Mexico ' 86. Both goals were scored by the legend. The first came in the 50th minute. It was called the Hand of God because Tunisian referee, Ali Ben Nasser, thought it was a header when indeed the goal came off the hand of the scorer.
Five minutes later, Maradona scored what was later adjudged goal of the Century. He shamed six opposing players in the process. Three of them bore the biblical name, Peter : Beardsley, Reid and Shilton were dented. The two Terrys, Butcher and Fenwick, were terrified. Steve Hodge could not halt the Diego armada.
Maradona had said : "Soy un elegido de Dios ( I am elected by God). So the referee did not see his hand. The goal was recorded by reporters as the hand of God.
Maradona was a great player. He was also a cheat. Nigeria exposed him. Some of the Nigerian players that featured in that 1994 game, went to meet God before Maradona.  Uche Okafor, Thompson Oliha, Rashidi Yekini and reserve goalie Wilfred Agbonavbare will take the case to the Lord.
Maradona, the legend. He will always be remembered for the good, bad and ugly things he did while on Planet Earth. He was a Roman Catholic. We do not know if they play soccer in heaven. God will definitely ask Diego a few questions.