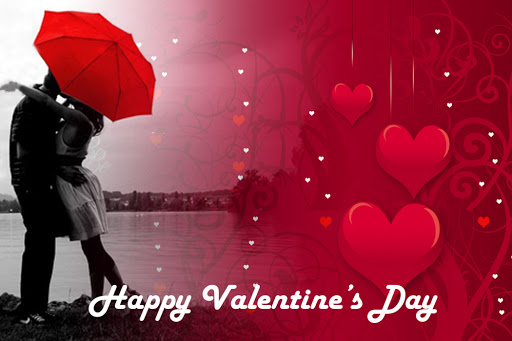 Valentine's Day is here again. It's a special time and moment to bond with your loved one spending quality time together.
Couples choose to celebrate valentine day with dinner, sending romantic message.
Marriage proposals are also popular on Valentine's Day, and it is often chosen as the perfect day to express love and commitment.
As another Valentine's day dawns, The Next Edition spoke to some people on the best Valentine's gift they've ever received.
Frank Vincent, IT Engineer; My wife sent me a love song by Adekunle Gold to listen to, well it was worth it because it calmed me down. SHE'S THE BEST!!!.
Nkechi, Designer; I usually end up single on valentine's day so my dad always makes it a point to get me something. Last year, my dad got me a box of my favorite chocolates and a card with a note on it that said I was special.
READ ALSO: Cheap dates for Valentine's day
Oluwatobi, Pharmacist; "This happened both on Valentine's day and also at random, I got hand written love notes. They were incredibly cute, sincere and cleverly funny with silly cartoon drawings. I'm a romantic person and I love to laugh, so it was perfect for me."
Kelechi Okpala, Fashion Designer; "Last Year, my current boyfriend and I hadn't been dating long but he took the time to take me to dinner after school. After said dinner, I went to his place, we talked and watched a movie while cuddling till I had to go. He's such a wonderful Man."
Ndifreke Akpan, Entrepreneur; "I've only gotten a box of chocolates, but the man who gave them to me is the best person I know, so I'm not sad about not having that many gifts."
Ife Oluwa, Youth Corp Member; "Last year my boyfriend planned (and paid for) a weekend away in a very nice hotel, and then surprised me with a dozen roses, it was very sweet and I loved it."
Pelumi Alabi, Student; "We don't celebrate Valentine's day, so I don't get gifts for that specifically, but if I did celebrate it, I would definitely prefer the gift of his time, over something more material. In other words, taking me out to do something fun together."
Yemi, Baker; "My favorites have been cooking breakfast together and then a fun outing just the two of us enjoying each other's company."
Charles Okojie, Banker; "Anything simple would do it. I don't expect much. Whether it be from a small random gift, or planning something nice at home, or out somewhere. Just a bit of extra attention and affection