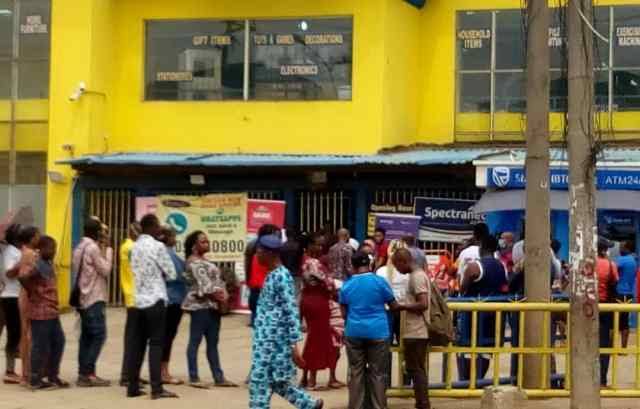 Lagos is usually a city on the move, full of activities. The line between night and day is blurred because the city never sleeps and the roads are never devoid of traffic, vehicular and human.
But that is not the case at the moment.
The city is on lock down as part of efforts to stem the ravaging coronavirus pandemic.
Lagosians are not used to staying indoors for that, there is still a measure of resistance to the stay at home order. Though activities have seriously been scaled down.
So, how has it been for Lagosians, how have they been coping or are they not coping?
The Next Edition spoke to some people
Mrs. Nike, Cold room Owner; "All death is death. If I stay home, I will die of hunger, if I come out to hustle you say I will die of coronavirus. "There is nothing we have not seen and we are still here, we shall survive this one."
Mrs. Jumoke, Fruit Seller; "It is hunger I am worried about, not a virus. I even heard it doesn't kill young people." Lock down is not good for us."
READ ALSO: VOX POP– How Has the Recession affected you?
Mrs. Blessing, Business Woman; "My daughter had the whole family install an interactive app, during this lockdown on our phones and I never quite did anything like this. Once the "party" begins, all participants join remotely, just like face-time, and the administrator pops live questions, from current affairs to math."
Yemi Alabi, Student; "This lock down has affected me, I should be at school now. I just got admission into the university and just when I was about to start the lockdown began, but it is better I am safe than risking my life."
Inimfon Asifa, Shoe Designer; "I can no longer attend to my customers because of the lockdown,raw materials are now so expensive it is better I hold on till the lockdown is over."
Nsikak Ukpe, Caterer; "During this lock down I have been sleeping, eating, cooking. I am just taking my time discovering new things. That is it for me."
Fabian Dan, IT Expert; "Lately I have been working from home, downloading new applications on my phone, playing games and chilling. The lockdown is a time for people to reflect, spend time with family."
Ade Jones, Student; "I am a final year student. I just need this lock down to be over so that I can complete my studies and move on, meanwhile I try to read so I don't become idle.
Wale Olubuyi, Civil Servant; "We should be very careful of the COVID-19, our health should come first. When there is life there is hope, I am actually happy about the lockdown because I was scared the virus might spread rapidly. I must commend the government for taking such actions."
Kemfon Udo Neke , Lawyer; "We are still managing somehow, though perhaps before this lockdown is over we will also learn how to help people who are vulnerable, the poor in the society."