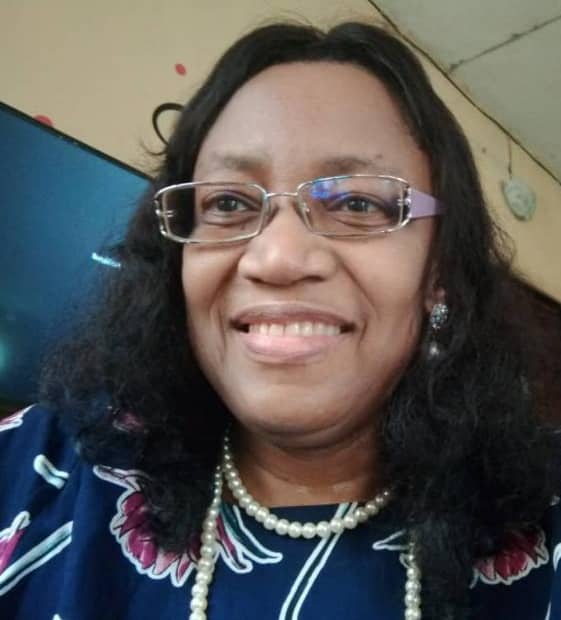 The world has shown an unparalleled unanimity and intrepidity, against the dreaded coronavirus.
Undoubtedly, this unprecedented valiance, was bolstered last week, with the launch of #WorldMaskWeek.
Gratuitously, the universal solidarity is expected to reinforce the role of individuals and communities, in the onslaught to decimate the pandemic and its humongous toll on humanity.
The message is clear. '#Please wear your mask#. #Put on a mask#. #You can beat COVID-19 with a face cover#.'
However, non-compliance, remains a major challenge to this lifesaving plea.'
In Nigeria and other lands, most people do not use masks, while others use them wrongly.
It does seem, that many, do not quite understand, the significance of face coverings, in the current foray, to clip the wings of the pulmonary virus.
The latest challenge, will hopefully, achieve the over-arching health advisory for public use of protective facial gears, highly beneficial to the wearer and the society.
The World Mask Week, designated from August 7-14, is, therefore, a timely intervention, to enlist the support of more individuals and communities, in the joint mission to stop COVID-19.
Specifically, the initiative is, designed to boost awareness and action on mask wearing in public places.
The campaign is spearheaded by World Health Organization (WHO), and a coalition of partners, notably Pandemic Action Network, Africa Center for Disease Control (CDC), United States (US) CDC Foundation, Facebook, Google, Global Citizen and 40+ partner organizations.
Given the alarming exponential increase of infection rates across the globe, sustained community masking in public is critical to stop the spread of COVID-19, even as situations vary around the world. And until we have vaccines or medicines to fight COVID-19, face coverings are one of the best tools we have – particularly where social distancing is not practical.
'COVID-19 is a respiratory disease caused by transfer of droplets. As the pandemic continues to gain momentum in Africa, we must increase compliance to the public health and social measures so we can protect ourselves and protect our economy. We must increase mass wearing of masks as we expand testing and treatment services,' said Dr. John Nkengasong, Director of Africa CDC.
READ ALSO: The Raging Battle Over 'Humble' Chloroquine
The initiative encourages people and organizations around the world to rally behind the importance of wearing a mask to stop the spread of COVID-19 during qq Mask Week and every week until there is a vaccine available. People can show their support by sharing a statement, picture or video on social media, tagged with #WorldMaskWeek.
'Slowing the spread of COVID-19 requires everyone to play a role to keep themselves and their communities safe and healthy. Health experts have made it clear that wearing a mask is a key and simple preventive measure,' said KX Jin, Head of Health, Facebook. 'We're proud to partner on World Mask Week with leading health organizations, as part of our commitment to connecting people to the expert guidance of those working on the frontlines.'
'Google is committed to helping share one simple message: Wear a Mask,' said Dr. Karen DeSalvo, Chief Health Officer, Google. 'From our homepage doodle, to providing information on google search and maps, we are connecting people to helpful, authoritative resources that explain how wearing a mask can help reduce the spread of COVID-19 and save lives.'
Dr. Judy Monroe, President of the CDC Foundation said 'we are committed to supporting the response to the public health threat posed by this virus, and wearing a face covering consistently and correctly is one of the most important things we can do as individuals to fight COVID-19.'
'The US CDC Foundation is helping organize and support a number of campaigns.'
'Face coverings block the spray of droplets from sneezing, coughing, talking, singing or shouting when worn over the mouth and nose. They serve as barriers that help prevent droplets from traveling into the air. Since people may have COVID-19, but not know it or have symptoms, consistent mask wearing can reduce the spread of the virus.
Mathematical modeling shows that masks worn by 80-90 percent of the population coupled with social distancing could eventually eliminate the disease.'
Clearly everyone needs to join this urgent revolution, to really overcome this health-cum- humanitarian crises.
#Please wear your mask#.
This is the message and task for every one today.
. Ojukwu is a journalist and Fellow of Hubert H Humphrey Fellowship. Kindly send feedback to [email protected]