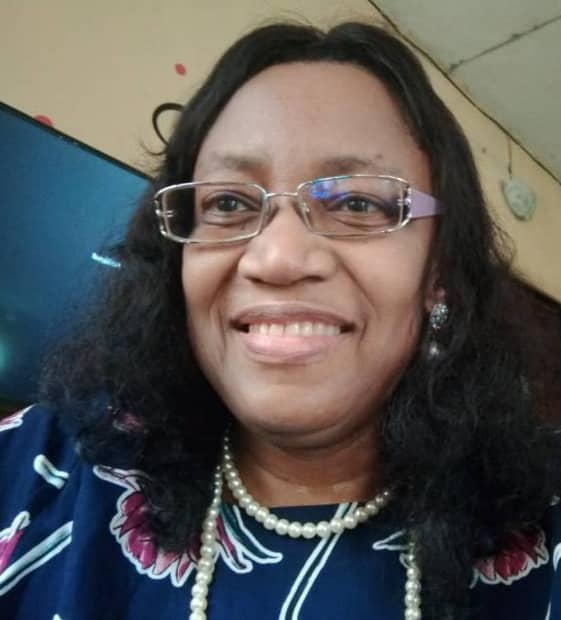 For over 70 years, chloroquine, has been used, as a first-line drug for malaria treatment.
The cheap and generally safe medication for mosquito-borne Plasmodium falciparum, is the precursor of hydroxychloroquine (HCQ), a less toxic and synthetic formulation.
Sadly the 'humble and life-saving medicine,' has been mired by a huge medical-cum-political battle.
Last week, the social media was inundated by reactions to a controversial viral video, by some US medical practitioners, endorsing the popular anti-malarial, as efficacious for the Coronavirus.
Certainly, this imbroglio underpins, political and commercial contentions, while others view it, as part of the East-West struggle for economic and political dominance.
The crisis has exacerbated anxiety, myths and misinformation about the pulmonary plague.
The conflict has also hampered much-needed collaborations and solidarity, to beat the zoonotic infection, and its monumental damage to mankind.

How did this fiery storm start? A quick recap of events is germane.
Chloroquine, was enrolled in a cocktail of therapeutic candidates, studied for potential treatment and prevention of coronavirus.
Later, World Health Organization (WHO), United States (US), Food and Drug Administration (FDA), revoked its participation. This decision polarized the medical community and degenerated into a commercial and political storm.
WHO said 'hydroxychloroquine was originally included in the trial but this arm was stopped, as of June 17, as evidence showed it did not result in the reduction of mortality of hospitalized COVID-19 patients, when compared with standard of care. Remdesivir, Lopinavir/Ritonavir and Lopinavir/Ritonavir with Interferon beta-1a, were also included as treatment options, based on evidence from laboratory, animal and clinical studies.'
However, in a video, Dr. Stella Emmanuel said 'hydroxychloroquine is working and they know it. None of my patients has died.'
The paediatrician said 'I have personally treated over 350 patients with COVID-19, including those with diabetes, high blood pressure, asthma or elderly people. My oldest patient is 92. The result has been the same. I have not lost one patient. I have put myself, my staff and many doctors on same drug for prevention.'
'We see 10 to 15 COVID-19 patients every day. We give them breathing treatments. We only wear surgical mask. None of us has gotten sick, it works. Nobody needs to die.'
'They definitely know that hydroxycholoquine is working. I am upset because, I see people that cannot breathe walk-in and we treat them and they live.'
Similarly, Professor Harvey Risch, an epidemiologist, at Yale School of Public Health, said 'when hydroxychloroquine is given very early in the course of illness, before the virus has had time to multiply beyond control, it has shown to be highly effective, especially when given in combination with the antibiotics azithromycin or doxycycline and the nutritional supplement zinc.'
Risch, who has authored over 300 peer-reviewed publications said 'I am fighting for a treatment that the data fully supports, but has been pushed to the sidelines. As a result, tens of thousands of patients with COVID-19 are dying unnecessarily. Fortunately, the situation can be reversed quickly.'
On the reasons for disregarding it, he said the medication has become highly politicized.
'It is viewed, as a marker of political identity, on both sides of the political spectrum. We must judge this medication strictly on the basis of science. Doctors formally promise to make health and life of the patient their first consideration, without biases of race, religion, nationality, social standing or political affiliation. Lives must come first.'
According to him, the drug has not been used properly in many studies. 'Hydroxychloroquine has shown major success when used early in high-risk people but, as one would expect for an antiviral, much less success occurs, when used late in the disease course. Even so, it has demonstrated significant benefit in large hospital studies in Michigan and New York, when started within the first 24 to 48 hours after admission.'
READ ALSO: Where Is Africa In The Race For COVID-19 Cure?
'The combination of hydroxychloroquine, azithromycin or doxycycline, and zinc are well-suited for early treatment in the out-patient setting. The combination should be prescribed in high-risk patients immediately upon clinical suspicion of COVID-19 disease, without waiting for results of testing. Delays before starting the medications can reduce their efficacy,' he explained.
On concerns, about risks of cardiac arrhythmia, especially when hydroxychloroquine is given in combination with azithromycin, he said 'FDA Adverse Event Reporting System captured up to 1,000 cases of arrhythmias attributed to hydroxychloroquine use, but did not announce that these adverse events were generated from tens of millions of patients use of hydroxychloroquine for long periods of time, often for chronic treatment of lupus or rheumatoid arthritis. Even if the true rates of arrhythmia are ten-fold higher than those reported, the harm would be minuscule, compared to the mortality, occurring right now, in inadequately treated high-risk COVID-19 patients.'
'This fact is proven by an Oxford University study of over 320,000 older patients taking both hydroxychloroquine and azithromycin, who had arrhythmia excess death rates of less than 9/100,000 users. A new paper in the American Journal of Medicine by established cardiologists agrees with this.'
Prof Risch said, 'in future, I believe this misbegotten episode regarding hydroxychloroquine will be studied by sociologists of medicine, as a classic example of how extra-scientific factors overrode clear-cut medical evidence. But for now, reality demands a clear, scientific eye on the evidence and where it points. For the sake of high-risk patients, our parents, grandparents, the unemployed, economy and those disproportionally affected, we must start treating immediately.'
However, Medlineplus, an online health resource, said 'several clinical studies failed to establish improvements in the treatment of COVID-19.'
'It failed to shorten hospital stay, lessen length or severity of the illness and reduce the number of deaths.'
Recall that FDA initially 'approved an Emergency Use Authorization (EUA) on March 28, to allow hydroxychloroquine to treat adults and adolescents.'
However, this recommendation was revoked because the medication 'did not show substantial benefits for treatment of COVID-19 compared to the risk of potential side effects.'
The agency, cautioned against its use for COVID-19, outside of the hospital setting or a clinical trial, due to risk of heart rhythm problems, saying 'we made this determination based on recent results from a large, randomized clinical trial in hospitalized patients that found these medicines showed no benefit for decreasing the likelihood of death or speeding recovery. This outcome was consistent with other new data.'
Two days later, World Health Organization (WHO), also cancelled 'hydroxychloroquine, as an arm of the Solidarity Trial to find an effective COVID-19 treatment.'
'The decision, does not apply to the use or evaluation of hydroxychloroquine in pre or post-exposure prophylaxis in patients exposed to COVID-19,' the apex health body noted.
'Solidarity Trial is an international clinical trial to help find an effective treatment for COVID-19, launched by WHO and partners.'
'The trial's Executive Group and principal investigators made the decision based on evidence from the Solidarity trial, UK's Recovery trial and a Cochrane review of other evidence on hydroxychloroquine,' it stated.
Chinese researchers, however claimed, 'chloroquine can increase the pH of the intranuclear body, which prevents virus penetration, genome replication, and assembly of mature viral particles.'
The team of eight researchers from College of Life Science and Technology, Jinan University, Guangzhou, China, revealed this in a report, entitled 'Progress in the Research and Development of Anti-COVID-19 Drugs,' published, recently by Frontiers Medical Journal.
Lead author, Dr. Lianzhou Huang and his team reviewed 'the potentials, efficacy and side effects of chloroquinine, remdesivir, lopinavir, lopinavir/ritonavir, plasma therapy, glucocorticoid and other anti-SARS-CoV-2 therapeutic candidates.'
'If the result of several clinical trials supports the efficacy and safety of chloroquine against COVID-19, it will become one of the most available drugs for treatment,' they noted.
'It was confirmed that chloroquine can suppress the replication of SARS-CoV-2 in vitro. Interim analysis of preliminary data from 23 ongoing clinical trials, suggested that chloroquine phosphate is superior to the control treatment in inhibiting the exacerbation of COVID-19 pneumonia. An observational study in a cohort of 80 in-patients reported clinical improvements and rapid fall of viral load after receiving hydroxychloroquine and azithromycin combination therapy. However, its administration, alone, did not significantly increase the negative conversion rate in COVID-19 patients, but high doses 'can cause arrhythmias and death by interfering with the polarization and depolarization of the heart.
If long-term use is needed, the toxic-less hydroxychloroquine should be given priority,' they advised.
.Ojukwu is a journalist and Fellow of Hubert H Humphrey Fellowship. Kindly send feedback to [email protected]