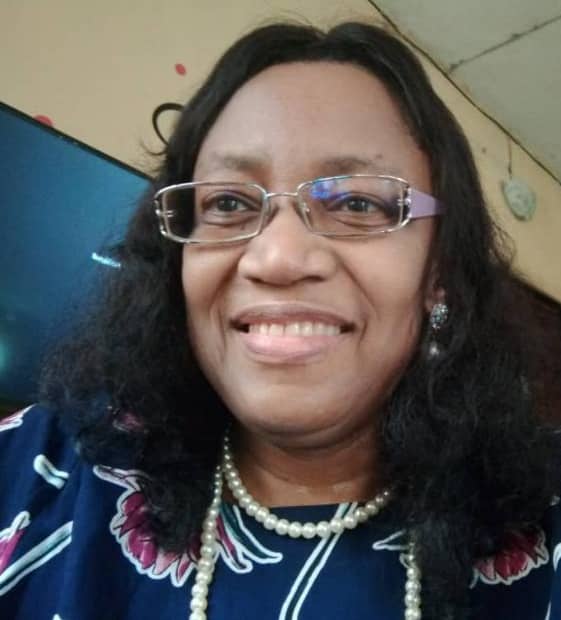 The world is racing to find a cure for coronavirus. But where is Africa, in this race?
Sadly COVID-19 cases are accelerating in the continent. Former World Bank Vice President, Prof Ngozi Okonjo-Iweala, who stated this last Wednesday, during a live interview on BBC Hard Talk, however, said 'the world must act as a community in response to coronavirus.'
'Don't leave Africa behind in coronavirus battle,' she pleaded.
Undeniably, the continent needs to strategically reposition itself, tobecome  a global player.
Its absence, in the hunt for the coveted antidote, is unfortunate, exposing a deeper putrescence in the continent's management.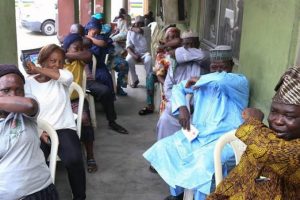 The region has failed to prioritize and allocate adequate funds to vital socio-economic projects, digitalized research and health facilities. Most leaders, unashamedly, fritter public wealth, by patronizing foreign hospitals, at the detriment of their pauperized citizens.
While the zone continues to, brazenly, gobble its future and its beleaguered populations, through corruption, conflicts and preposterous policies, other regions are massively investing enormous resources, in novel technologies and worthwhile collaborations to advance their people.
Obviously, the pandemic has necessitated unprecedented public and private partnerships, globally.
World Health Organization (WHO), said '75 countries submitted expressions of interest in COVID-19 Vaccine Global Access (COVAX) facility, designed to guarantee rapid, fair and equitable access to vaccines for every country.'
This stake, offers 'tremendous vote of confidence in efforts to ensure global access to COVID-19 vaccines,' though, 'it may take about two years to develop safe controlled human infection models (CHIMs) for human trials,' WHO said in a statement.
According to the apex health organization, these countries, would finance the vaccines from their own public finance budgets and partner with up to 90 lower-income countries, to be supported by the COVAX Advance Market Commitment (AMC), through voluntary donations to Global Alliance for Vaccine (GAVI).
'These 165 countries, represent over 60 percent of the world's population and more than half of G20 economies.'
Chief Executive Officer, GAVI, Dr. Seth Berkley said 'COVAX is the only truly global solution, to the COVID-19 pandemic.'
'For the vast majority of we, whether they can afford to pay for their own doses or require assistance, it means, receiving a guaranteed share of doses and avoiding being pushed to the back of the queue, as we saw during the H1N1 pandemic a decade ago.'
Indeed, this plan, 'forms a key part of the COVAX pillar for the Access to COVID-19 Tools (ACT) Accelerator, a ground-breaking global collaboration to accelerate the development, production, and equitable access to tests, treatments, and vaccines.
The initiative is co-led by GAVI, the Coalition for Epidemic Preparedness Innovations (CEPI) and WHO, working in partnership with vaccine manufacturers.
Apart from accelerating the manufacture and equitable access of vaccines, to all nations, the coalition will also share risks, associated with vaccine development.
The programme will also ensure 'investments in manufacturing upfront, to scale-up successful vaccines, by pooling procurement and purchasing power to achieve sufficient volumes, to end the acute phase of the pandemic by 2021,' WHO noted.
Dr. Richard Hatchett, CEO of CEPI, said 'this early level of interest represents a tremendous vote of confidence in COVAX and our shared goal to protect people around the globe through the fair allocation of the vaccine.'
Generally, 'it offers an innovative solution to the gravest public health crisis in living memory. It will speed up the availability of safe and effective vaccines through early investment in manufacturing capacity, and maximize the chances of success by backing a broad and diverse portfolio of vaccine candidates. Through COVAX our aspiration is to be able to vaccinate the most vulnerable 20 percent of the population of every country that participates, regardless of income level, by the end of 2021. Ensuring fair access is not only a matter of equity, but the fastest way to end this pandemic.'
The goal of COVAX is by end of 2021, to deliver two billion doses of safe, effective vaccines that have passed regulatory approval or WHO prequalification. These vaccines will be delivered equally to participating countries, proportional to their populations, initially prioritizing healthcare workers, then expanding to cover 20 percent of the population of participating countries. The facility will also maintain a buffer of doses for emergency and humanitarian use.'
READ ALSO: Can The World Prevent Another Zoonotic Pandemic?
Dr. Soumya Swaminathan, WHO Chief Scientist, said coronavirus, 'like every health crisis, also presents us with opportunities. A vaccine that is affordable and accessible to all will help us address systemic health inequalities. We need all countries to support COVAX to achieve this goal and bring an end to the acute phase of the pandemic.'
Meanwhile, US has chosen to fund three vaccine candidates, for Phase 3 trials namely, 'Moderna's mRNA-1273 in July, University of Oxford and AstraZeneca's AZD1222 in August and Pfizer and BioNTech's BNT162 in September.'
Also WHO and the Africa Centre for Disease Control and Prevention (CDC), have launched 'an expert advisory committee, to provide independent scientific advice and support to countries on safety, efficacy and quality of traditional medicine therapies.'
Dr. Matshidiso Moeti, WHO Regional Director for Africa said 'interest in traditional medicine, as potential remedies for COVID-19 is growing. As the world races to find treatment and vaccines against the virus, research into traditional and orthodox medicines, must be grounded in science.'
According to a statement, from the agency's regional Communications Officer, Collins Boakye-Agyemang, the 25-member panel on Traditional Medicine for COVID-19, will support countries, in collaborative efforts to conduct clinical trials of traditional medicines, in compliance with international standards.
Africa has a long history of using herbal remedies for some ailments..
Hence, 'by pooling expertise within the continent, the committee will accelerate the pace and elevate the standards of research, on new therapies from traditional medicines, against COVID-19,' she added.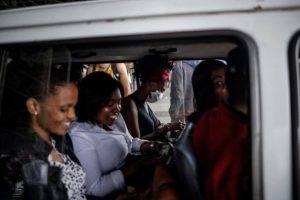 Apparently, 'WHO recognizes that traditional, complementary and alternative medicine have many benefits.'
Director of Africa CDC and WHO Special Envoy on COVID-19, Dr. John Nkengasong, said 'commendable efforts are ongoing to find COVID-19 therapies in traditional medicine. Rigorous clinical testing to evaluate safety and efficacy will be critical, similar to other areas of medicine.'
Members of the committee are mainly from research institutions, national regulatory authorities, traditional medicine programmes and public health departments, with expertise in various aspects of medical research, pharmaceutical manufacturing, community empowerment, infectious disease control and governance.'
The body will develop a master protocol to guide countries on clinical trials for COVID-19.
This is, indisputably, a laudable action, that should be embraced by Nigeria and other states.
.OJUKWU, is a journalist and fellow of Hubert H Humphrey. Kindly send feedback to [email protected]