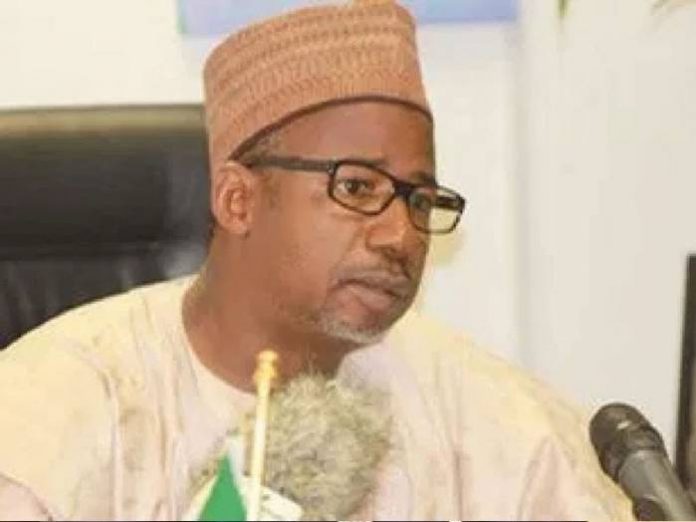 Bauchi State Governor, Bala Mohammed, has described the former Speaker of the House of Representatives, Yakubu Dogara, who recently defected to the All Progressives Congress, as an "epidemic" in politics.
He also accused Dogara of contract inflation in the project he was executing in his constituency.
The PUNCH reports that the governor stated these when he received hundreds of his supporters from the Dass, Tafawa Balewa and Bogoro local government areas, which Dogara represents, who paid him a solidarity visit at the Government House, Bauchi, on Tuesday.
He said, "Besides the Bauchi LGA, there is no place that gave me many votes like Dass, Tafawa Balewa and Bogoro and in the past; these same votes were given to me at the time I contested under the ANPP; the votes I got then were 20 times more than those of Dogara.
READ ALSO: Just In: Former Reps Speaker, Dogara Back In The APC
"Now, that I contested the governorship, the votes I got were also more than his votes as member and because of that, whatever I will do to you, I won't do it because of Dogara, I'll do it because of God and because of myself.
"Those lies he said about me; he said that we don't give allocations to the LGAs, but have the LGAs been like this before? Have you not been seeing what we are doing there?
"Was it not Dogara that brought the road project from his pocket from Bogoro-Dull-Burga at N17bn and it has not been completed and it is just 45 kilometres.
"He is just talking because if you see a dog running, it is either it is running to get something or something is chasing it. We pity him because he has become an epidemic in politics, he has become a disgrace. We only depend on God, you (Dogara) are nobody, imagine now that God made me your governor, should I now disrespect you?"
The governor said he could not fight with Dogara because "he (Dogara) is too small); those who are even more than him tried but they failed."