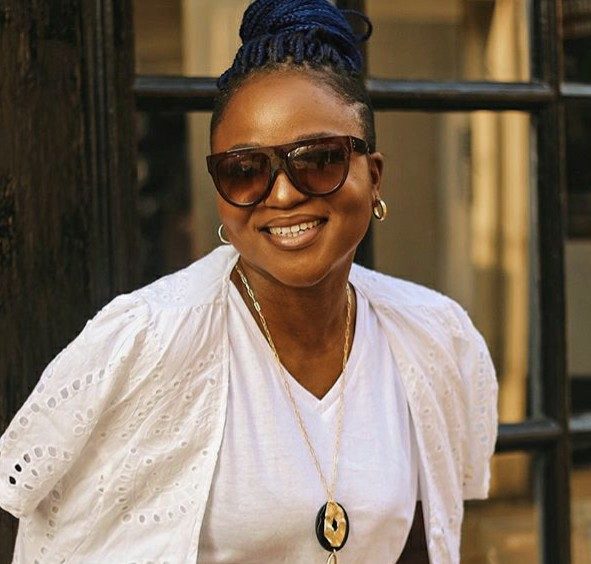 Toyosi Gregory Jonah is the Founder of the fast growing clothing store Desire1709, the brain behind the fashion house 1709thelabel and the inspiration behind the pacesetting Fashion Biz Academy.
Toyosi's leap into full time fashion entrepreneurship began in 2012 right after she graduated with a Styling Diploma from The British College of Professional Styling. Today, what seemed at the time like a gamble with a little bit of savings has grown into a large business concern.
In 2010, Toyosi moved to the United Kingdom took up another job in an accounting firm. While on the job, she acquired an ACCA degree and was still feeding her passion for fashion. Three years into her new job, she left accounting for fashion. She quit her corporate job and enrolled herself in fashion school while also registering her new company, Desire 1709. The Next Edition spoke to her about her foray into Nigerian Fashion Business.
TNE: Why did you decide to start 'Desire1709,' a business that almost everyone is doing? What did you think would make you stand out?
I started because I had a passion for fashion and as at when I started it hadn't become everybody's thing as it is today. What has kept us at the top is the fact that our pieces are unique, effortlessly stylish and good quality.
TNE: How did you come about the name?
It's a part of my son's name and his date of birth. His name is Modesireoluwa and he was born on the 17th of September.
TNE: What makes your business model different from others? Did you find it easy to break into the business in a city like Lagos?
We understand our target audience and the market in Nigeria and we have carved a niche for ourselves such that we are constantly creating what our customers want and not what is popular or what every other fashion brand is doing. It wasn't so hard breaking into the business because at the time I started, I already had experience selling as a University undergraduate, and I was born and bred in Lagos, so it was a familiar terrain and that really helped.
TNE: You moved back to London last year while still running your business here in Nigeria. How is that going? Why did you move?
Yes, I did and to the glory of God, it's been going great. Successful businesses are built on processes and procedures and not just talent or presence of one person. I moved back because of my family and the kids.
TNE: How has your work evolved since you began your own label, 1709?
Starting 1709thelabel changed up a lot of things, especially in structure and overall running of the business. This is because the pieces are created based on thorough research of the need and wants of our target customers. To a large extent, sales are guaranteed with our brand made in Nigeria compared to importing clothes, which has a limited creativity and didn't consider a lot of factors peculiar to the Nigerian woman.
TNE: What was your biggest fear when you were about starting your own line?
Dealing with tailors (we all know they can be super difficult to deal with). Also, I was worried about resistance from "some customers" who were accustomed to us doing imports and may not quickly come around to accepting the new line.
TNE: Have people been accepting the line now? The ones you were worried about?
Yes, very much so and we are transitioning fully into it.
TNE: Recently, you put out a book for preorder about the fashion business, do you think people are ready to read something like that?
Yes, I did. People are definitely ready especially the ones that are not ready to make the mistakes that a lot of fashion start-ups make that eventually shuts them down. I have gotten over 50 pre-orders because the extra bonuses that came with pre-ordering the book is totally worth more that the price you are paying.
TNE: What fashion trend are you fascinated by at the moment and how does it feed into your work?
Floral frocks and wrap dresses. We are infusing that into our summer/resort collection launching soon.
SPECIAL INTERVIEW: Why Nigerian Women Face Numerous Challenges today – Olofinkua
TNE: Who are some of the people you have been privileged to style with your work?
There's a season we worked with the stylist on the show 'Skinny Girls in Transit', Bisola from Big Brother, Waje, Omawunmi, Moetabebe, Linda Osifo, Ojy Okoye ,Juliana Olayode ,Bimbo Thomas ,Eniola Badmus ,to mention a few.
TNE: If you were given a chance to style any Nigerian celebrity, who would that be?
Genevieve Nnaji.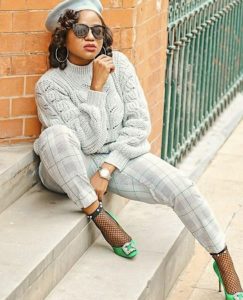 TNE: Last year, on your birthday, you opened a page for mentoring people who want to go into the fashion business. You later gave two people N200,000 to start their own fashion business. What informed your decision in giving back this way?
Yes, I did. I remembered the days I was carrying wares about to offices as a young graduate and also when I finally opened the first store I knew all the mistakes I made that nearly cost me losing my entire business capital. This happened because people were too secretive and no one wanted to share their mistakes to help the upcoming fashion entrepreneurs and I was tired of seeing so many start businesses and after three to six months, maximum one year, they pack up which was giving the business a bad name..
I decided to open the platform @fashionbizacademy to share my experience and provide hands-on support and coaching for people who genuinely want a profitable and sustainable fashion business.
TNE: Raising two young boys and running a successful business, how do you do it?
It's the Grace of God and being intentional, laser focused and doing what you should when you should do it to ensure you reach a level playing ground so that one doesn't harm the other.
TNE: Speaking of boys, do you ever see yourself venturing into Men's clothings in the nearest future?
I actually started out in University making men's shirts! So, who knows? I may go back there.
TNE: What does the future hold for Desire 1709?
We are looking at opening the new store, the direction we're going is making all our clothes. We are looking at increasing our market share at international distribution and more recognition outside of Nigeria. We are also gearing to do more CSR outreach, it's something we have always done but there was no structure for it. We want to make that more official in creating a foundation in support with juvenile homes where we rehabilitate women and girls back into society. We are looking at a situation where they can receive support from us to start entrepreneurship and build a better life.