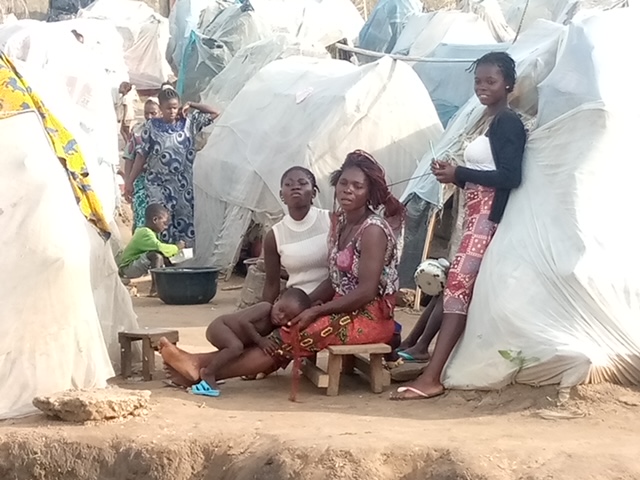 It was already late in the morning but Awashima, as she shyly introduced herself, could not come out of her makeshift room.
Not because she is lazy or doesn't have what to do. Awashima could not simply come out because she had been soaked in her menstrual flow.
When her menses started, she said there was no pad or sanitary towel in her room and she didn't have a spare cloth to improvise and so she slept on while the blood sipped and stained her badly.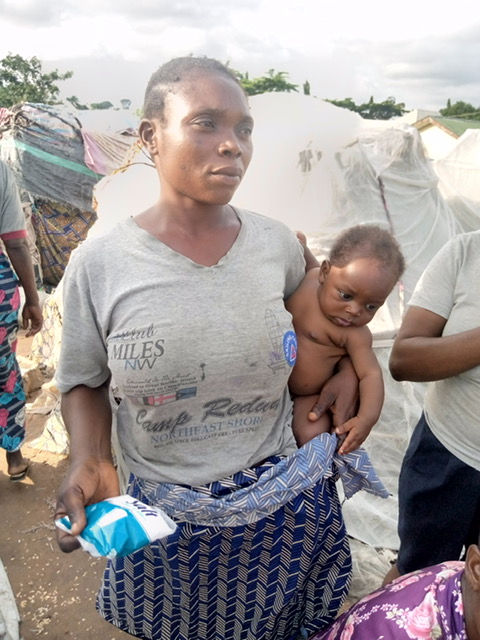 Awashima, 16, is just one of those women with an unusual heavy menstrual flow. That morning, the shame of being seen with blood stains and the thought of where and how she would get water to clean up would not let her step out of her small room.
Perhaps, if she were home, she would have managed the situation differently but not so at the Tse Yandev IDP camp where she currently lives in the North Bank area of Makurdi, the capital of Benue State.
The glorified shanty which serves as camp for the displaced citizens is located on a rocky portion of the J.S Tarka University Road, (University of Agriculture).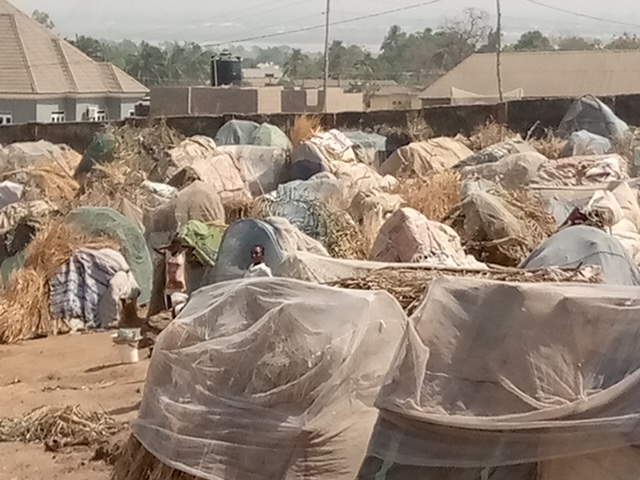 Awashima and over 10, 400 other persons who were sacked from their villages by killer Fulani herdsmen have been living in the IDP camp for over 10 months and there is no hope they will be going home any time soon.
Life in the camp is harsh and dire. The occupants are grappling with so many things but the worst is that the camp has no functional source of water supply and no toilet. The displaced persons answer the call of nature in the bushes.
While checks by The Next Edition show there are over 1.5 million displaced persons in Benue State, the Chairman of Tse Yandev Camp, Gabriel Yev, said a total of 10,102 persons first moved into the location in December 2020.
However, he said the number surged to 10,407 following recent attacks in Yelwata, Mbaan, Yogbo, Orogbo in Makurdi and Guma local government areas of the state.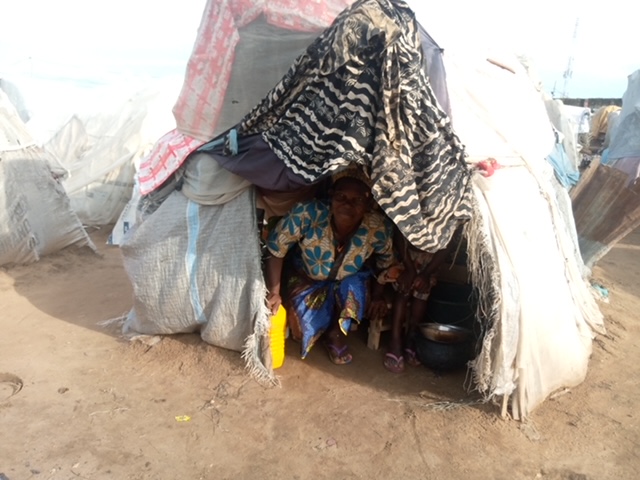 The number consists of 5,384 households with a total of 3, 457 males and 6, 645 females. A breakdown of the 6, 645 females according to Mr. Gabriel shows that there are a total of 265 females between age 10-14, a total of 282 females within age 15-19, and a total of 2, 930 within age 20 and above.
The above figures show that the Tse Yandev IDP camp alone has about 3,377 women and girls of menstrual age who have been struggling with poor menstrual hygiene.
Priscilla Ugbasongo, is married with five children and has been living at the camp during the past 10 months. While she would not speak openly about how she manages during her menstruation, Ugbasong was quick to lament about the inadequate water supply and lack of toilets in the camp.
"Since I can't afford pads, I normally use pieces of clothes when I'm menstruating and most times when we don't have water, I find it difficult to wash the rags," she told our correspondent.
"I will pile them waiting for water. Sometimes, they will smell and I will be forced to throw them away and cut new ones. I keep cutting my clothes for this reason.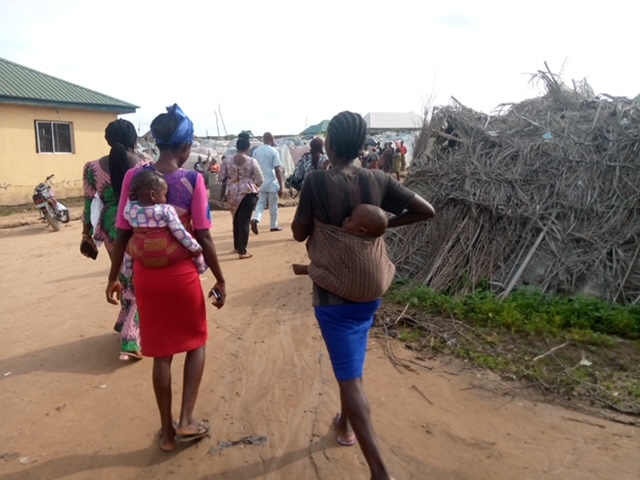 "It is also not easy to dispose of the used rags. We don't have bushes. So, sometimes we dig the ground behind our hut and cover them or throw them across the fence," said Ugbasong.
Sharing her experience, a young woman, Patience Iortyom told our correspondent, "When I menstruate, because I don't have anything, I use pieces of my clothes. We are managing to feed. My mother cannot afford pads or toilet tissues so I cut my clothes. The problem is during the dry season, getting water to wash them is a problem.
"Back in our villages, we throw them in the pit toilets but we do not have pit toilets to trash them here. We defecate in the open. Now that it is raining, the flood washes everything back to us. Children play around and always catch infection. We need help. We call on the government to help us," Ugbasong said.
On her part, Felicia Akepra told our correspondent that she usually stays indoors when she is menstruating to avoid shame.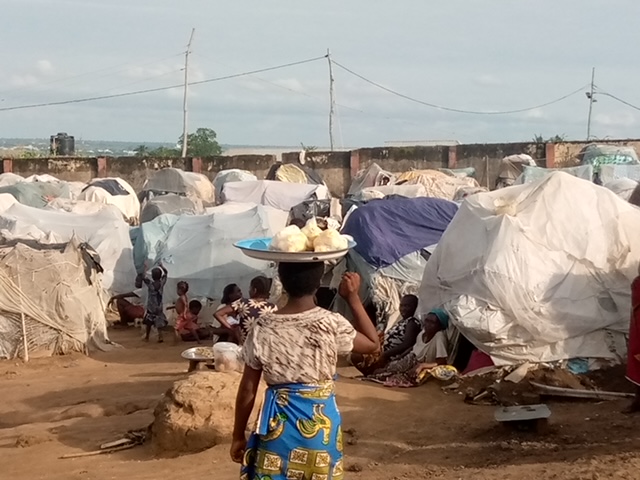 "There are many people here. You hardly get a space to even hide to change. Anytime women and girls are menstruating, everyone, especially the men, must know because it is either their clothes will soak with blood or you will perceive foul stench when the girl passes. We need help," said Akepra.
She also lamented about the lack of toilet facility, a situation she said forces them to go to the bushes each time they need to use the convenience.
"We also experience catarrh and cough because of the cold. Most times, when it is raining, we have to leave our huts to the two halls here. We only return to our huts when the ground is dry.
We are hungry. People have been coming to give us food but the number of people in the camp is higher than the food they bring. After Fulani herdsmen killed our people and drove us from our land, we don't have any other place to go. Government should come to our aid," Akepra begged.
Our correspondent who visited the IDP camp on Monday observed that there was no single toilet facility at the makeshift facility.
While some occupants were seen bathing in makeshift structures with perforated thatches, many were seen coming from outside the camp where they might have gone to defecate.
READ ALSO: Caleb University Appoints New Acting Registrar
Speaking with our correspondent, the Camp Manager, Yev, said the occupants were surviving by the grace of God, adding that neither the state or federal government has supported them.
"We are surviving just by the grace of God. We survive through support by either churches or NGOs and well-meaning individuals. No government presence here yet. No health facility here yet but we are hopeful that one day, the government will also turn its eyes our way," Yev told the Next Edition.
While acknowledging that women and children were suffering the most, Yev said the only toilet facility that will be cited in the camp is still under construction by Doctors Without Borders (MSF).
"The construction of toilets is ongoing. The NGO has been providing us water through tanks. We have also seen them come to do feasibility studies to sink boreholes.
"We have a serious malaria outbreak here. There is no proper documentation but over 200 people have had malaria in the last one month. An NGO from Lagos came and gave us N50, 000. We bought N50, 000 worth of drugs on Monday and the drugs finished the same day.
"Apart from malaria, people also complain of cough and catarrh. A few children had diarrhoea and were treated. It's not easy, especially when it rains. I tried to relocate some of the pregnant women and children to some of the uncompleted buildings around here but it's not been easy. If it rains throughout the night, then they would have to stand for as long as the rains last.
"The Governor has given approval for us to remain here but the State Emergency Management Agency (SEMA) is yet to come here. So, I will like to appeal to the government and other well-meaning Nigerians to come to our aid in terms of food, shelter and medication.
"Our people are down due to so many ailments. We will be happy if the government can give us attention," Yev pleaded.