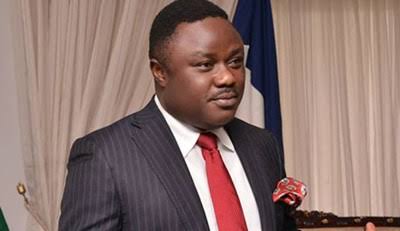 Akpet is a community in Biase Local Government Area of Cross River it is blessed with commercial deposit of minerals such as limestone, lithium ore, lepidolite, spodumene, and laterite
The community attracts lots visitors. While some come to explore business opportunities in the area, others visit to exploit the mineral resources.
In spite of its huge mineral deposit, the community still lack high quality hospitals, schools and good access roads.
Residents say mining companies operating in the area have not kept their promises of providing the community with these facilities.
In addition to putting up with lack of these basic facilities, the communities have also complained about the consequences of mining activities on their environment.
The locals also complain that aside the environmental impact and security challenges, their means of livelihood which is agriculture has been affected by the activities of the miners.
For instance in 2022, His Royal Highness, Atte Evong, Clan Head of Akpet Central had alleged that the activities of the mining companies was causing insecurity and environmental hazards in the area.
According to him, landslides and collapse of abandoned mining sites were now regular in Biase part of the community,
"When they abandon the mines without covering them we no longer farm in those areas and we cannot pass through these spots because of the danger they pose.
"The vast lands in the form of abandoned mines sites have impacted farming activities and by extension have reduced food availability in our markets.
"We have inaugurated a 21-man committee against illegal mining and influx of unidentified persons, headed by Mr. Otte Ebit and Mr. Bassey Egbai as secretary, to utilise legal means to discharge its mandate," the media quoted him as saying.
READ ALSO: Eid-el-Fitr: FG Declares Friday, April 21st, 24th Public Holidays
Going by antecedents, the community's concerns are not unfounded. In January 2022, an illegal mining site in Umai Community in Biase LGA collapsed killing six illegal miners while others escaped.
Worried by series of mining incidents in the state, Gov. Ben Ayade in November 2022 placed a ban on illegal mining activities in Cross River.
He directed security agencies to seal all illegal mining sites and to arrest and prosecute persons or firms engaged in such activities.
But his order fell on deaf ears as months after the activities of the illegal miners continued unabated,
The situation has taken a new twist as lack of interest in education among school age children has continued to rise as they are now engaged in the 'more lucrative' illegal mining operations.
One of the kids 11 years old as Michael (not real name) said they go to different parts of the community on search of precious stone to harvest.
"It is not an easy job but on your lucky day you can see some gemstones that can fetch you between N5000 to N15,000.", Michael said.
Another 13 years old boy, Okon (not real name), said he had been doing the job for sometimes and knows a gemstone when he sees one.
Okon revealed that there is already market for the solid minerals whenever they find one.
"I used to attend the primary school in the village before I saw some children going out in the morning and returning in the afternoon looking dirty.
"I asked and was told that they usually go to dig for precious stones from which they make a lot of money and help their families.
"We know it is dangerous because one or two mines have collapsed in our community but we still do the job because it is lucrative", he said.
Mrs Rosemary Eboh, a trader corroborated said the lack of interest in education had become a new normal in the area.
"Some of them make as much as N15, 000 daily after selling the stones. It is just that when children start seeing that kind of money they become disinterested in education," she said.
Although, some parents in the community disapprove of this new development the business is growing and more children are joining.
The Cross River government says it is taking steps to stop the trend.
Mr. Castro Ezama, Special Adviser to Gov Ben Ayade on Education said the government was not ignorant of the role of education in poverty alleviation.
He said the government would embark of aggressive campaign to sensitise the people of the area on the dangers encouraging their wards to abandon education in search of precious stones.
"This is a sad reality because if these children grow and they can no longer get these gemstones, their alternative would be crime.
"We have to tackle this menace in partnership with the traditional institutions in those communities," he said.
Mr. Mayowa Omosebi, the Federal Mines Officer for Cross River, said that no mining firm in the state would allow under-aged to work in its site.
He explained that when the mining companies moved to different locations within their cadastral zone, children of the locals go there to dig for stones because of it is lucrative.
"There are also areas that have not been covered by mining companies and children go to such locations to start digging on their own in the guise of doing farm work and you cannot stop them from digging on their land", he said.
While the blame game continues, the future of these children in Akpet is on the edge. It is important that concerted effort should be made by stakeholders to arrest this trend.
As a nation striving to be among some of the very advanced countries in the world it is important the country prioritises the future it its children. (NANFeatures)