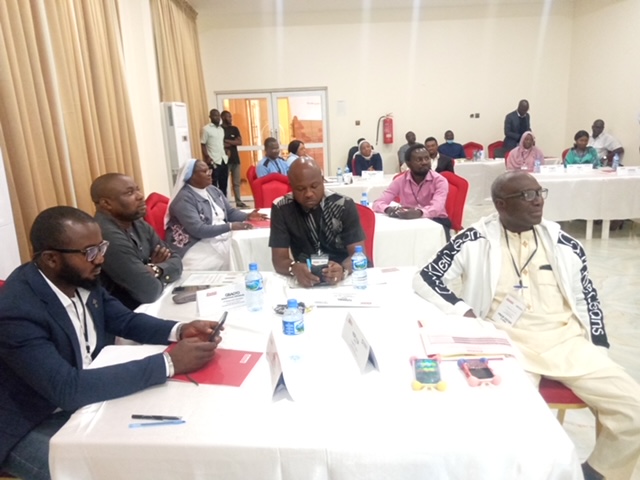 Some experts say individuals, groups and organizations require special trainings on persuasive strategies, social intelligence skills, among other principles, to assist them in managing and resolving conflict situations.
According to them, sustained, not properly managed, unresolved conflicts can create tension at home, at work and in the communities and can, among many impacts, erode the strength and satisfaction of relationships, and can even make people feel physically sick or put them in pain.
The experts spoke to The Next Edition at a management conversation training programme organized by Dankish and Associates Ltd, in Jos, Plateau state.
The Next Edition reports that the training with the theme, "Changing The Game: Accelerating Self-Transformation," featured three presentations, titled "Persuasion and Influence Strategies" by Dankishiya Saleh Hadi, "Managing Conflict and Consensus," by Gideon Sambo and "Social Intelligence and Leadership," by Mr Viktor Kuchili, which were packed with strategies for proper conflict management.
The Chief Executive Officer, Dankish and Associates Ltd, Dankishiya Hadi, noted that
"human beings, the World over, are going through tough times and a lot of people don't get to understand each other. There is so much animosity among people, there is lack of trust. The people don't understand the issues on ground."
He said the training became necessary following the myriad of crisis in communities and organizations across the North -central region and Nigeria as a whole.
"So we feel that at the end of the training, the people should be able to change their ways of handling conflicts to a new mentored model and be able to persuade people without showing some level of acrimony."
Mr Hadi said as leaders, the social intelligence in leadership training will equip everyone with better skills to resolve conflicts and deliver within the circle of influence they have.
"This is s strategic way of giving back to the society. We feel that by sheer multiplication of these skills, the various conflicts across the country will be a thing of the past."
Hadi who stated that the farmer herder crisis in Benue and among other regions, began as a result of misunderstandings expressed confidence that equiped with these skills, when all parties come genuinely and sincerely to the table, a lot of the acrimonies will fizzle out.
In his contribution, Mr Gideon Sambo said in managing conflict and reaching a consensus, people must learn not to be repulsive but show empathy and give others the benefit of the doubt.
Similarly, Mr. Viktor Kuchili said being a social intelligent leader isn't about having all answers but knowing how to address issues appropriately, and with compassion too.
According to him, "When a problem presents itself, it is crucial that you address the needs and fears of the people who have been affected by it.
Welcoming participants earlier, Mr, Augustine Abel, said there was need for all hands to be on deck to ensure the change everyone yearns to see. According to him, the training was aimed at bringing people together to unlearn, learn and relearn skills for the peace and betterment of the individuals, organisations and Nigerian society.
Participants who spoke to our correspondent hailed the organizers of the workshop saying it was timely and should be sustained to achieve better results.
A Reverend sister of Our Lady of Fatima based in Jos, Sis. Virginia Shuaibu who described the training as a rare opportunity said it has enriched her knowledge on the need to understand herself and others for better output.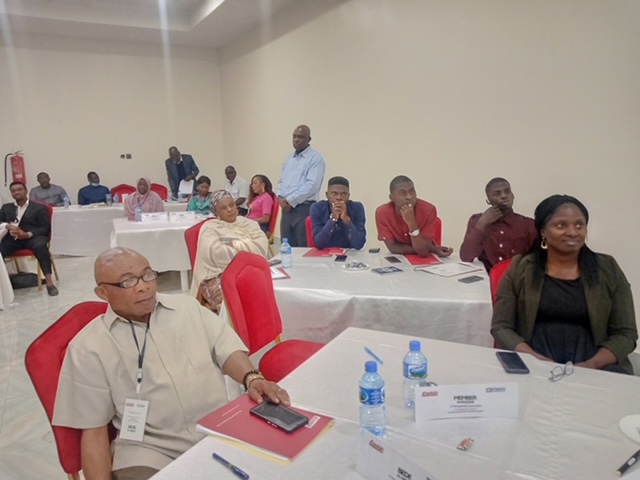 "I am already thinking of how to share what I have learnt at work and also use them in my relationship with others".
READ ALSO: SEC, NUJ Benue Council Sack Steve Ijoh's Led Caretaker Committee
A dean of faculty of Management Sciences, University of Jos, Prof Ekoja B. Ekoja, also described the training as impactful saying "I have learnt a lot about being persuasive and doing what will benefit me and others. This will make me a better negotiator in settling conflicts and the skills will help me persuade even perceived enemies and those in opposition to join my line of thinking while appreciating their thoughts.
"When in conflict, I can find a way of making peace for the progress of my organization and the peace of the society."
Another participant, Ibrahim Safana said the programme was timely. He stated that "a lot has been accomplished but more needs to be done. We are at a time we need people with the right frame of mind and capacity to deliver and this kind of training will add value to our people to maintain a healthy relationship in the home, work environment and the society for peace and progress of the nation.
Also speaking, Rev Fr Jude Ossai said "As a Priest, I work with group and manage persons. I have enjoyed this training because it it very rich. I have learnt more strategies in managing person especially, emotionally intelligence, to be able to put myself in peoples shoes to understand their feelings so that I just don't dish out commands and punishments without putting myself in their shoes.
"One other thing I learnt is that conflicts, in itself, is not all bad but how you manage it. That it can also be productive. Only you must reduce the negative conflict and when it comes you try to manage it well."
Participants were chosen from a cross section of leaders from the traditional, religious, political and academic institutions as well as group and media organizations.