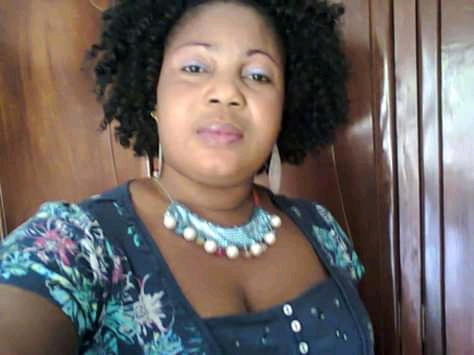 Mrs. Chinenye Nwogu, from Isiala Ngwa North Local Government Area of Abia State, is a widow with five children. To make ends meet and due to her love for education and the need to support schools in providing good education for their pupils and students, she went into marketing of educational books and study materials.
In this encounter with SIMPLE IKEM, she narrated her experiences in her vocation, even as he spoke on how the social media had been distracting a lot of children and youths from reading.
TNE: Could you tell us why you went into marketing of educational books and study materials?
I went into marketing of educational books and study materials due to the need to support schools to get good books for their pupils and also to make ends meet. However, I did not start with that as I had other businesses I was doing before venturing into it. But, I have always been interested in education related issues. I thought marketing of education materials and books would be my humble way of contributing to the future of Nigeria children.
TNE: What type of schools patronise you, public or private schools, or both? How do you relate with the school authorities during the course of your dealing with them?
I market the books in private nursery and primary schools, mostly in the Alimosho area of Lagos State. Normally, I approach the school proprietors with samples of my books and we discuss terms and agree on prices. Then, they place orders before I supply the books to them. Because the Lagos State government supplies books to pupils and students in public schools, I do not go to government schools to market my books.
TNE: Could you tell us some of the challenges you encounter in the course of your vocation?
I have been in the business of book supply to schools for about three years now. The major challenge is paucity of funds. One needs money to be able to register and obtain books directly from the publishing companies. It is cheaper to obtain books from the publishers than to purchase from wholesalers. The second major challenge is conveying the books. Books are always heavy, difficult and costly to convey. It is more economical for one who is mobile. I use public transport to supply the books to the schools. If one can get assistance in this regard, it will be easier for me to convey the books to several schools to meet demands. One would really appreciate assistance in this regard.
TNE: Is it not possible for you to set up a bookshop instead of taking the books around to sell in schools?
If one can lay hands on funds, yes. I will like to open a bookshop where I will be stocking school books for people to make their purchases. I will also stock primary, secondary school books and those for higher institutions, as well as books of general interests. I will also continue with my supplies.
TNE: What is your view on the attitude of pupils and students towards reading?
The children of today are really trying. The little children now read a lot. They are doing well and the books and instructional materials are helping them. In the olden days, children between one and 10 years found it difficult to read and write. It is no longer so.
TNE: Would you say the advent of social media had not been distracting students, especially in the area of reading?
The social media has been negatively affecting the extent children and youths generally read. They use their phones to play games. The children go into the social media to watch cartoons, instead of reading their books. These affect their overall performance in their education.
TNE: How do you see the performance of students in examinations? Would you say their use of social media affect their results?
Yes, indeed. A lot of children and indeed youths fail their examinations because they are not committed to their books. If they read, they will pass. Questions are not asked from outside the books. If they read, they will pass their examinations. This applies to students at all levels. Even university students these days play games and watch so many things which do not help their education, leading to them finding their papers very tough during examinations.
TNE: What is your advice in this regard?
My advice to the children is to be committed to reading their books because their future depends on that.They need to be more committed to their books to ensure they come out in flying colours in their examinations and be vibrant.This is because they are the leaders of tomorrow. The teachers and parents have very important roles to play in this regard. They should emphasise the need for the students and the pupils to read their books at all times and why they should not waste their time playing games or watching cartoons every time.