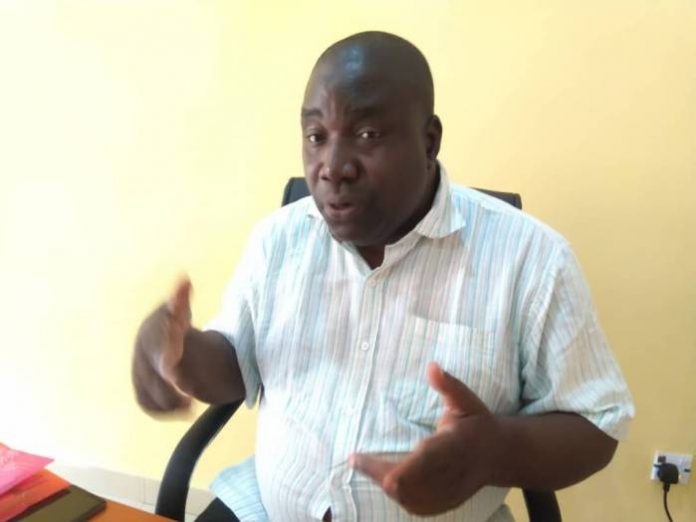 An expert in Mental Health , Dr. Terver Chieshe has called on all health workers across the country to study the developments in mental health which have made the field more humane, practically useful and more effective in relieving the symptoms of the mentally ill and reintegrating them into the social and economic life of the communities.
Dr Chieshe is a Clinical Officer with the Comprehensive Community Mental Health Programme, (CCMHP), a programme supported by the Australian Government through the Christoffel Blinden Mission, (CBM).
Chieshe who spoke to the Next Edition in his office in Makurdi said the call has become necessary after he realized that millions of people are suffering from mental illness but most of them are neither diagnosed nor treated.
"In fact, even when they come to the hospital, they are not identified because of the lack of knowledge of health workers. They keep treating people for malaria, typhoid, peptic ulcer and the likes when the problems are not physical but psychological.
"But I don't completely blame the health workers because it takes guts for anyone to decide on a career in mental health here in Nigeria and most of the middle and low income countries most especially when there are so many other green fields of medicine beckoning on the young doctors."
Chieshe lamented that the few who choose to work in mental health are plagued with stigma from their colleagues, families and society in general.
READ ALSO: INTERVIEW: Why Mental Health Remains Major Issue in Nigeria – Dr. Maymunah Kadiri
He also observed that they are being over overworked with patients with no residents nor junior doctors to support them. "One can appreciate their own stress as they struggle to cope with their own personal problems and the problems of their clients and care givers.
He therefore insisted that all health workers must acquire knowledge in mental health arguing that when knowledge is limited, as is the case in most circumstances today, the health worker is unable to make a clear cut diagnosis and that makes him or her unsure of what medication to give and often times, the health worker tends to believe that drugs are the in-thing for treatment.
"This way they suffer the patients greatly and pay little attention to the real needs of the patients."
He explained that when the health worker know more about mental health, his ability to diagnose increases and he also learns that therapy is not only medicine but also includes talking therapy, psycho education of the patient and caregivers, occupational therapy, family therapy among others which helps to rehabilitate the clients as medications are being taken.
Dr. Chieshe also posited that religious and traditional healers need to learn more about mental illness in the contemporary society as according to him, their methods of healing, very often, constitute an abuse of the human rights of the individual they claim to be treating.
"When they chain the patients, flog the patients, torture the patients in various ways, forcing them to fast, all these are crimes against the individual or their human rights.
"How can this be stopped when the society believes in these methods so much that 9-1, the chances are that the sick person should be taken to them rather than to the hospital and people still believe, errorneously, that mental illness cannot be treated in the hospital."
He called on all and sundry to make awareness creation on mental health their business saying " you are either affected personally or a close relation is."
He also advised that education in schools, from primary, secondary to tertiary level should include facts about mental health just as he advocated for government involvment and support.
According to him, it will be more effective when governet supports mental health services at the primary, secondary and tertiary health centres across the country, "this way, the communities will see and appreciate the response to the therapy and only then can the myths about mental illness be eradicated."
He said it was also important that those who know they are ill should make a difference in their attitude to their illness, medication and to the people in the community.
"They must learn to ignore the stigma and develop the talents within them. People will laugh at you today but if you persevere, they will respect you for sure in days to come, " he advised.