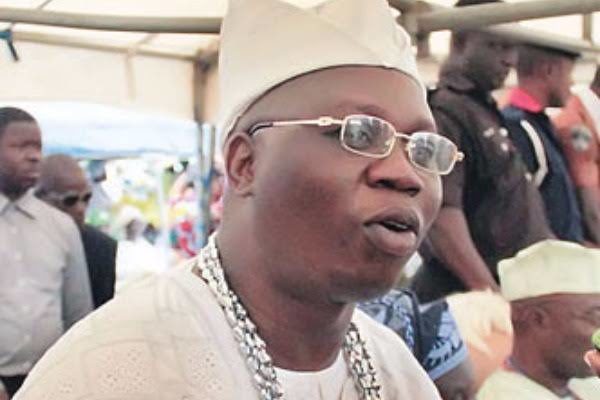 Iba Gani Adams, the Aare Ona Kakanfo of Yorubaland, has urged Nigerians living in South Africa and other foreign lands to be moderate in their dealings and shun criminal acts which may provoke their hosts to violence.
He also urged successful Nigerians working in foreign countries not to use their wealth to oppress the citizens of their host countries.
Breaking his silence on the latest xenophobic attacks in South Africa, Adams who condemned the arson and inhuman treatment meted against Nigerians, however, said based on the facts he gathered, no Nigerian was killed in the latest attacks, adding that videos being circulated on social media platforms were from previous incidents.
While declaring support for the actions taken so far by the Nigerian government, Adams, who spoke with newsmen in Lagos, said some Nigerians in South Africa, got involved in drug deals and also encouraged South Africans to join them in the illicit business.
"There has been a pressure on me to issue a statement on this matter and I can confirm that as at this moment, no life has been lost. The videos being circulated are old videos. That is why you can't see pictures of killings in traditional media because they have the facts.
"Most of the gory pictures being circulated are on social media. In this era of social media, anybody that has data is now a journalist in his own rights.
"On the issue of the xenophobic attack in South Africa, I am a regular traveller to South Africa. The issue is from both sides. I condemn the action of some few criminal elements in South Africa. South Africans are lovely people, very hospitable and accommodating in their own level. I am speaking with facts. Most of the professionals in South Africa are Nigerians.
"The last time I travelled to South Africa, I went to see a dentist who is from Congo. During our conversation, he mentioned about 50 Nigerian medical doctors whose establishments are in South Africa.
"If we bring 20 of these doctors to Nigeria, they will turn around our medical sector. He said the best black neurosurgeon in South Africa is a Nigerian. Also, majority of the best lecturers in South Africa today are Nigerians".
According to Adams, given the huge role Nigeria played the liberation of South Africa from apartheid rule, Nigeria does not deserve the kind of treatment it is getting.
He added that the South African government should do more to protect the interest of Nigerians doing businesses in their country, as the Federal Government is also doing to South African investments here.