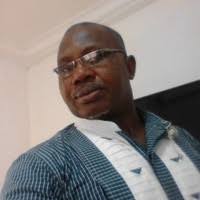 Our women chase shadows some of the time, when it comes to their case. Liberation matters most when it goes with political appointment. Many of them are not familiar with the name, Florence Omagbemi.
Omagbemi is an accomplished woman who captained the Super Falcons to the inaugural FIFA Women's Championships, China '91. She was African champion with the team seven times consecutively, between 1991 and 2006. To crown it all, the star won the African Women's Championships as coach with the Nigerian team in 2016.
Unfortunately, in a country of the absurd, Omagbemi was sacked after winning as Manager in 2016.
While Nigeria threw away their best, South Africa went for their best. Desiree Ellis who manages Banyana Banyana has been dealing with Super Falcons for long and did it again in Morocco.
Banyana Banyana have never won the African championships. They have a way round perennial champions, Falcons, thanks to Ellis. The South Africans defeated Nigeria in Cape Coast , Ghana at the 2018 edition.
Super Falcons were lucky when they met Banyana Banyana in the grand finale. It took 4-3 penalties for the West Africans to win the cup after regulation and overtime ended in a stalemate.
In 2021, Banyana came to Lagos, did not give due respect to Nigeria's First Lady, Aisha Buhari and went away with the trophy named after her. Victims were the hosts.
At the ongoing African Championships in Morocco, South Africa came out better leaving Nigeria on the grass with a 2-1 advantage.
It is remarkable that Ellis captained Bafana Bafana at the time Omagbemi was Super Falcons captain. In the 2000 grande finale at home, the South Africans were beaten 2-1. As a player, the latter led Nigeria to spell South Africa on the way to the Sweden '95 FIFA Women's Championships.
Falcons humiliated Banyana 11- 2 aggregate. The South Africans did not qualify for the World Cup until the 21st Century.
Omagbemi was appointed Manager in 2016 and won the African Championships. That was the same year Ellis was appointed interim manager. She has been substantive manager since 2018.
Presently, Falcons are led by a man who is far inferior to Omagbemi. He is an American, definitely not one of the best from God's own country. He is called Randy Waldrum.
Waldrum is not randy in anyway but he sounds like an empty drum. This man rejected the Falcons job in 2017, chose Trinidad and Tobago where he was kicked out for underperforming. That is the same fellow Nigeria hired in 2020.
Omagbemi lives in the US, she played for Boston Breakers and San Diego Spirit respectively. The Nigerian is a USA 1999 World Cup quarter finalist, Sydney 2000 Olympian and celebrated by FIFA.
Omagbemi was member, FIFA Technical Study Group ( TSG) for the Canada 2015 Women's World Cup. She was part of the organising committee of the Azerbaijan Under 17 Women's World Championships and did the same job in 2014 in Costa Rica.
When the Falconets got to the grand finale of the Japan 2012 Under 20 Championships, Omagbemi was one of the assistant coaches. So when you talk of experience, Waldrum is diminished.
Thomas Dennerby who came before Waldrum was better. At least, he was coach of his country, Sweden's female national team and is doing the same job in India.
Omagbemi is an icon. We cannot forget how she led Falcons to defeat Indomitable Lionesses of Cameroon at home, before their president, Paul Biya in that 2016 grand finale.
That was sweet vengeance. The Cameroonian men had dubiously beaten Nigeria three times in the African Nations Cup final. The most annoying was in Lagos in 2000.
Omagbemi shamed the Lionesses twice as captain before defeating them as coach. The sweetest part of the story was when the losers slumped 5-0 at South Africa 2004.
Falconets midfielder, Ngozi Okobi – Okeoghene is on the same page with me.
"A coach is supposed to be a friend to the team and Omagbemi is one perfect person at that. I think she is one perfect person for the job, " Ngozi said after the Nigerian legend was fired.
Coach Ismaila Mabo who led the Falcons to World Cup quarter final in 199, condemned the treatment his captain got from her employers in 2016.
Things have really changed and I am watching events in Morocco. Ellis and her girls are shining. Black Queens of Ghana are missing, just like two- time champions, Nigeria infested Guinea Equatorial. The Lionesses are struggling.
The Moroccans are led by French man, Reynald Pedros. He joins Waldrum as the two non African managers.
There are only two female coaches. Ellis is joined by Kai Tomety of debutants Togo. I will not forget in a hurry how tensed she was as the minutes ticked in the 1-1 draw with Cameroon. Her country's first point. It must sound as good as winning the trophy.
I saw Yekini a Yoruba, as one of the assistant referees. Nafissatou Shitou Yekini represents Benin Republic. For a breather, there is a Nigerian referee, Ndidi Patience Madu.
READ ALSO: Alleged Blasphemy: Drama In Court As Defence Counsel Walks Out On Judge
Ugandan defender, Sumaya Komuntale reminded me of Teslim Thunder Balogun. Her goal against Tunisia injured the net. She is a real Toro Queen.
I saw Nigerian sounding names. Joelle and Rachelle Bukuru play for Burundi and are based in Tanzania. I am surprised that the Tanzanians, 2021 COSAFA champions are missing in action.
Do not rule out Zambia. They drew with Cameroon. The Zambians beat South Africa at the COSAFA Championships. One name is familiar, Judith Soko. She reminds me of full back John Soko who died in that 1993 crash off the Gabonese coast.
The Lionesses are familiar, Michaela Abam takes me to the Abam Warriors and head hunters of Abia State.
Botswana are not easy meat. They were runners- up to South Africa after losing 2-1 in the the 2020 COSAFA Cup.
Female football has improved tremendously in Southern Africa. Nigeria must take note. I will not accuse NFF president, Amaju Pinnick of tribalism. He is Itsekiri. Omagbemi is Itsekiri too.