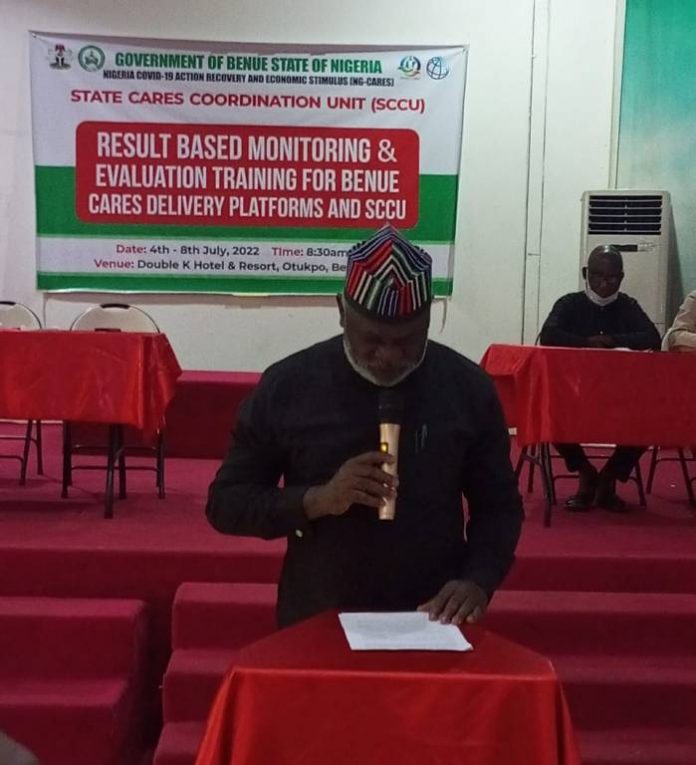 Benue State Commissioner for Finance, Mr. David Olofu, has charged consultants, resource persons and coordinators to work hard and ensure that the Nigeria COVID-19 Action Recovery and Economic Stimulus, NG-CARES, project is successfully implemented in the state.
The NG-CARES is a programme designed by the federal government to mitigate the impact of COVID-19 crisis on livelihoods of poor individuals, farmers, vulnerable households, communities and owners of micro and small enterprises across the states of the federal.
The Next Edition recalls that earlier in April 2022, Benue state government launched the programme in the state named "State COVID-19 Action Recovery and Economic Stimulus Programme, Benue-CARES", saying it has released over N1.5 billion to facilitate its implementation.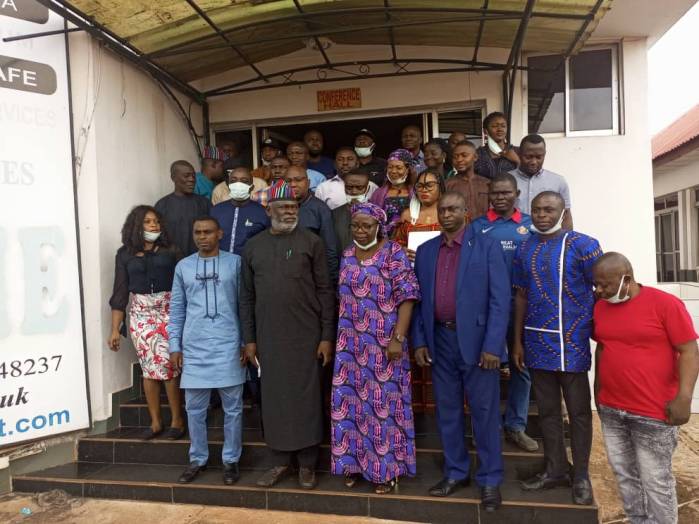 Governor Samuel Ortom, during the launching, said the beneficiaries were categorized into delivery platforms including the state Cares coordinating unit, Community and Social Development Agency, Fadama, Ministry of Industry and Cooperatives and the state cash transfer unit.
Speaking during a 5-day Result Based Monitoring and Evaluation training for Benue-CARES delivery platforms and State Cares Coordinating Unit, SCCU, in Otukpo Local Government Area, LGA, Mr. Olofu said the training was to equip participants with required knowledge and capacity to wards effective implementation of the programme.
READ ALSO: FG Declares Monday, Tuesday Public Holidays To Mark Eid-el-Kabir Celebration
The commissioner who is also the Chairman of the State Cares Steering Committee, SCSC, commended Governor Ortom for ensuring that Benue is included in this national programme expressing the confidence that implementation of the programme would improve the living standards of communities and assist Small and Medium Enterprises, SME's to get back on their feet.
Earlier, the Coordinator, Benue State Cares Coordinating Unit, Mrs Iember Dagih who noted that the benefits of the training can not be overemphasized, said that since the NG-CARES is a programme for results, the state not do without Monitoring and Evaluation.
Mrs Dagih, Director of Technical Cooperation at the State Planning Commission, appreciated the resource persons for accepting to impact knowledge on monitoring and evaluation on participants expressing hope that at the end, NG-CARES in Benue will get good scores when the Independent Verification Agents come for verifications.
Consultants and resource persons, Mr. Amile Emmanuel, Prof. Ayila Ngutsav and Rev Terver Jimin also delivered papers on Monitoring and Evaluation.