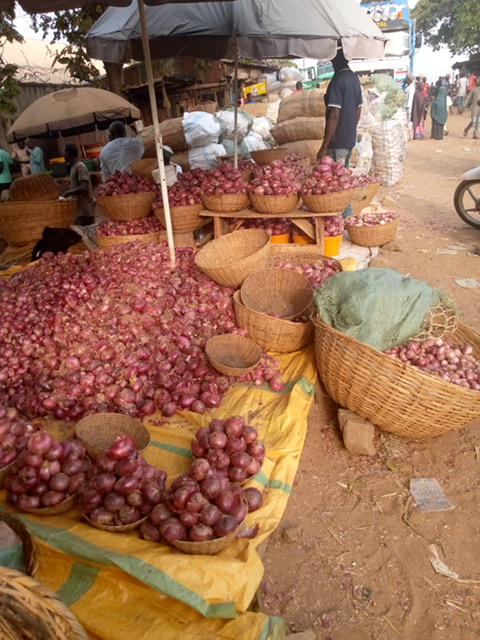 As the Christmas and New year celebrations approach, Benue  state residents have begun to groan over the rising prices of food commodities in the stores and markets across the state.
Residents who spoke to The Next Edition correspondent lamented that the festive periods always come with price increases but noted that the increase this time is more that past years.
"My sister, market prices are not smiling o. Imagine that most items have increased by almost 100 percent. We might end up cooking this Christmas rice without onions and tin tomatoes," Mrs. Valentina Chukwu said at Wadata market.
Mrs. Mimi Faith further lamented that because of the price increase, she had to cut down on the quantity of items she initially wanted to buy so that her money can go round.
When our correspondent visited some markets in Makurdi, there were heavy traffic as customers beseeched the shops pricing items but making few purchases.
At the High Level, Wurukum and Wadata markets, The Next Edition observed that the prices of rice, beans, tomatoes, onion and vegetable oil, among other items, have soared above what it was in the last few weeks.
A bag of foreign rice which sold for N25,000 for a 50kg bag and N12,000 for 25kg bag now sells for  N34,000 and N17,000 respectively while the local rice goes for N26,000 and N12, 800 for 50kg and 25kg respectively.
It was also observed that local rice from the local rice mill sells between N9000 and N9,500.
A marketer who identified himself as Akpai and deals in rice and beans also noted that the price of beans has also increased as large percentage of beans come from the North-East of Nigeria and as far as Niger republic.
He pointed out that the price of transportation which has also risen affected the prices of goods coupled with cases of insecurity on the Nigerian roads, a situation he said was making it difficult for trades to travel to buy goods.
According to him, a paint bucket of beans has moved from N1,300 to N1,700 and N1,500 for Iron and Adamawa beans.
Potatoes from Jos, Plateau state, is selling for N2,500 a paint bucket, while garri is now sold at N700 for paint bucket.
Christmas time also witnesses high purchase of flour, margarine, sugar, eggs and oil as house holds fry chinchin and other pasteries to entertain their visitors. These marketers also confirmed that the price of flour has gone up.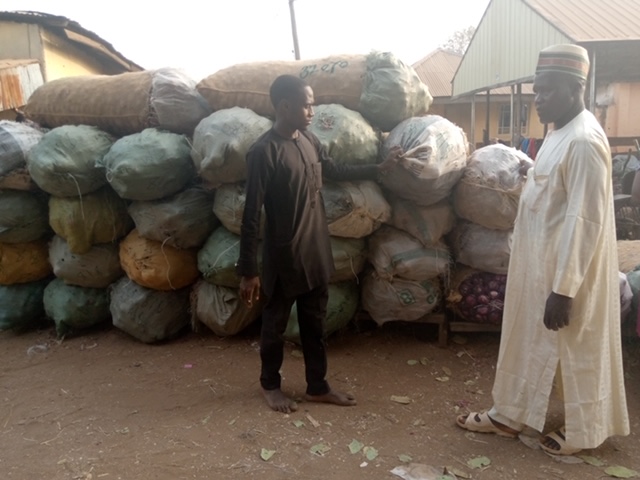 READ ALSO: British Passengers 'Forced To Sleep At Airports In Germany Against Their Will'
Also, 25 liters of vegetable oil which was sold at N15,000 now goes for N25,000, and four litres has risen from N2,700 to N3,300 and N3,500 depending on the brand. A crate of eggs sells for N1,400.
Other ingredients in high demand at the Yuletide season are tomatoes, pepper and onions which vary in cost. While tomatoes grown in Benue are cheaper, those brought from Jos are slightly expensive.
Another trader at Wadata market, Shehu, confirmed that the price of onions was so high, this time, that those who sell on retail basis are scared to buy because they are not sure they will make profit as a bag is sold for N45,000 and N35,000 for the big and small bag respectively.
Chickens are also witnessing an increase in price as the Christmas draw nearer. Broiler chickens are sold for N2,500 to N3,500, and as high as 4,000.
The Next Edition also observed that most traders have stocked their shops with the choice drinks, both alcoholic and soft and are making brisk business.