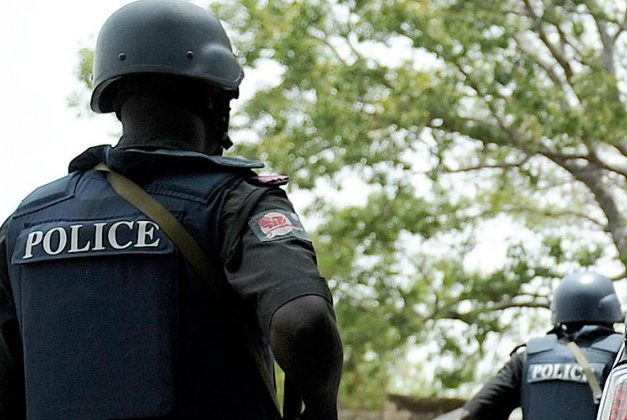 Six policemen in Abia command have been dismissed for negligence of duty and their role in the escape of suspects in custody.
The Commissioner of Police in Abia, Mr. Leye Oyebade, said they were particularly dismissed for their scandalous role in the escape of a number of suspects in custody.
Oyebade told journalists on Friday in Umuahia that the incident occurred at about 1.30 am last Saturday at the command's headquarters on Bende Road, Umuahia.
He said that the suspects were detained in the anti-kidnapping section of the State Criminal Investigation Department of the command from where they escaped with two AK 47 rifles.
He said that the AK 47 rifles were kept outside the armoury for quick response to emergencies in the command to facilitate their escape.
Oyebade said that the dismissed operatives included two women and four men.
He pointed out that at the time of the incident, only one operative was on duty.
He said that the policeman on duty, whose identity was not disclosed, allegedly gave the key to one of the suspects, with which they opened the cell.
The police boss declined to disclose the number of the escapees.
He said that three of them, including Emeka Ukaegbu, Kingsley Anyim and Chijioke Chukwu, had been re-arrested.
He also said that one of the rifles had been recovered and gave the assurance that the command would re-arrest the fleeing suspects.
"The six officers have been taken through the force's approved disciplinary action process and dismissed from the force."
He said that one of the re-arrested suspects, Ukaegbu, in his confessional statement, disclosed where the remaining rifle was kept.
In an interview with newsmen, Ukaegbu said that the police were on the verge of recovering the rifle.
Speaking on how they escaped from cell, he said that they got the key from one of the dismissed police officers.
"When he gave me the key, I gave it to one girl who was also being detained for child trafficking.
"She opened the cell and all of us escaped," Ukaegbu said, adding that "it was during our escape that we took two of the AK 47 rifles we found outside."
Oyebade said that the dismissed operatives together with the suspects would be prosecuted at the end of the ongoing investigation.
News Agency of Nigeria (NAN) reports that the command had also arrested 20 suspects in different criminal offences.