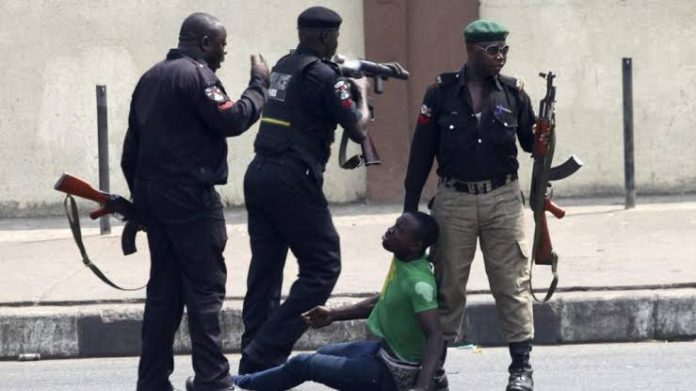 POLICEMEN at Rukpokwu in Port Harcourt, Rivers State, fired live ammunition sporadically into the air to scare away #EndSARS protesters who stormed the area Monday.
READ ALSO: US Closes Consulate General In Lagos As Thugs Cause Chaos
But what would have resulted to bloodbath was, however, averted as the protesters decided not to enter the SARS office following the sporadic gunshots.
The protesters, who had converged on the Obiri Ikwerre flyover along the East-West Road, had initially planned to storm the Port Harcourt International Airport, but decided to take their protest to the SARS office midway to express their grievances against police brutality.
Undeterred by the gunshots, they marched past the SARS chanting anti-police songs and demanding an end to police brutality and extra-judicial killings.
Also, a pro-Buhari group staged a protest in Port Harcourt seeking an end to the #EndSARS demonstrations in the state.
Leader of the group, Fred Taria, said the #EndSARS protests ought to ended to give way for peaceful dialogue with government.
Commissioner of Police (CP), Joseph Mukan, who addressed the protesters at the police headquarters on Moscow Road, said he would communicate their message to the appropriate quarters. (The Guardian)