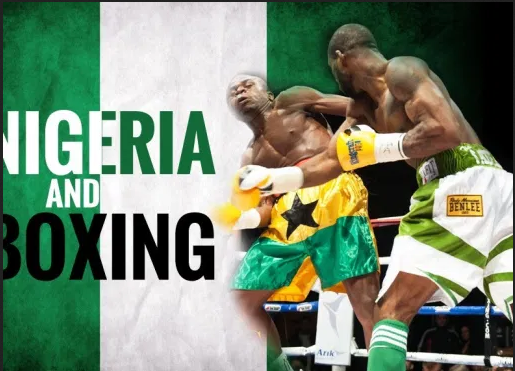 The Nigeria Boxing Federation (NBF) has upgraded the status of boxing officials from Enugu state to national referee and judges, after undergoing a week-long course.
The week-long course, which commenced on Aug. 23 in Enugu, was organised by the NBF and sponsored by the South East representative on the federation board, Dr. Osondu Ogbu.
The participants were decorated with their national badges by NBF Caretaker Committee chairman, Dr. Joseph Oyeni, on Tuesday, in Enugu.
Oyeni, also a retired Brig-Gen, was in the state to oversee the week long course and finally, rewarded the participants with their national badges.
Speaking after the event, Enugu state Commissioner for Youths and Sports, Manfred Nzekwe, said the training was a wake-up call for the participants.
"To whom much is given, much is also expected, participants are expected to show professionalism whenever they are called up to serve.
"This is the first time we are having Referees' and Judges course in Enugu and it gives room to have our own people in boxing affairs.
"These are people that will be in a position to decide winners in competitions and when your people are there, it gives boxers confidence," he said.
Nzekwe thanked the organisers and the Ministry of Youths and Sports for the opportunity, while expressing that all the participants scaled through the course and were being honoured with national referee and judges badges.
The Vice Chairman, Enugu state Boxing Association (ESBA) CSP. Ebere Amaraizu, described the course as a great one, while commending the state government for the conducive atmosphere afforded them before, during and after the training.
Amaraizu, who is also the national coordinator, Police Campaign Against Cultism and Other Vices (POCACOV), noted that the referees and judges would always play an integral role in boxing organisation, as the development of the game revolved around them.
READ ALSO: 2 Die In Pile-Up On Lagos-Ibadan Expressway
"We do not have many national officials on the federation, but we have trained a good number of them that are energetic. This training will serve as a boost to boxing development in Enugu state and Nigeria at large,"Amaraizu said.
A participant and Enugu state Boxing Coach, Blaise Ude, disclosed that no fewer than 35 people attended the course and received the national referee and judges badge at the end.
"We have at least five participants from Enugu State and this will boost the number of national officials from the our state and the South-East zone.
"Now that I have been trained and elevated to national official, I promise to justify this training and the honour whenever called upon," he said.
Ude thanked the sponsor of the course, Ogbu and NBF Caretaker Committee chairman, Oyeni for the course and the elevation.
NAN reports that the week-long course which drew participants from different states of the federation ended on Aug. 31. (NAN)