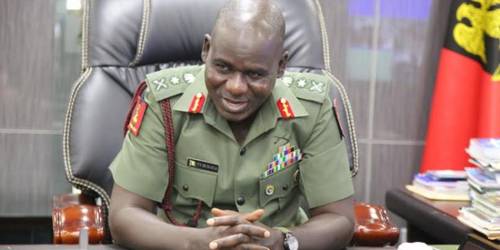 Pakistan said on Sunday it had trained 450 Nigerian soldiers in counter terrorism to help Nigeria overcome insurgency in the country.
This was announced in Abuja by the Charge De Affairs, Pakistan High Commission, Mr. Asim Khan, in an interview with the News Agency of Nigeria (NAN).
The Pakistani envoy said that the training was part of his country's gestures to help Nigeria tackle insurgency and terrorism.
Khan reiterated his country's "readiness to continue to support Nigerian Armed Forces and security agencies in their fight against insurgency and terrorism.''

He commended the efforts of President Muhammadu Buhari's administration in "fighting terrorism to a standstill,'' noting that various parts of the country rattled by insurgency were currently enjoining relative peace.
The envoy urged the Nigerian government to "continue its good work in ensuring that Nigeria, the biggest country in Africa, is totally free of terrorist activities.''
Khan also disclosed that the women wing of Pakistan Community in Nigeria had donated relief materials such as food and other valuable items to the various IDP camps in Nigeria.
Khan said that "members of the Pakistan community are willing to be identified with alleviating the plight of Nigerians in various IDP camps''.
He said Nigeria remained one of Pakistan's "biggest partners in terms of bilateral relation at the global level.''

"My country believes so much in friendship and robust bilateral tie," Khan said, adding that "Pakistan is ready to partner Nigeria in any area of human development".