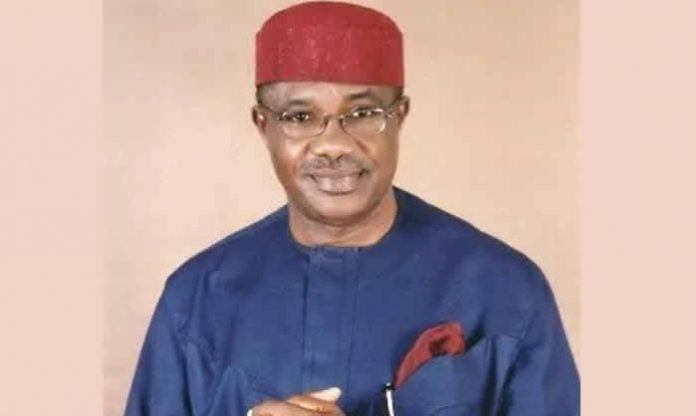 Senator Moa Ohuabunwa, the immediate past Senator for Abia North, has asked the Abia State government to take drastic measures to contain the rising cases of Coronavirus in the state, warning that unless something drastic is done, the current rise would continue unabated.
The Senator, who spoke through Dr. Ndubuisi Eke, the Director-General of Follow Better Organisation, his campaign outfit, in an interview in Umuahia on Thursday, regretted that rather than the curve flattening the state has continued to rise geometrically.
Ohuabunwa, while quoting the deputy governor of Abia State, Sir Ude Oko Chukwu, suggested that the two molecular laboratories being established by the government should be effectively used to test many people across the state, adding that people or organizations that run short of the COVID-19 protocols should be arrested and prosecuted without delay.
"A few days ago, only seven active Coronavirus cases were reported in Abia until last week when Gov. Okezie Ikpeazu tested positive to the virus and ever since the announcement, the number has continued to jump to over 166 confirmed cases right now," he noted.
The deputy governor had in a recent press briefing raised the alarm that residents of the commercial city of Aba could be more vulnerable to the scourge because of their attitude to the pandemic and also based on available statistics.
READ ALSO: Ohuabunwa Not Behind Anti-Kalu Protest, Says Group
Reacting to the statistics, Ohuabunwa explained that the solution would be the immediate deployment of the rapid response teams to all 17 local government areas of the state to ensure that the target of testing no fewer than 10 per cent of the population is achieved.
He stated that he distributed thousands of nose masks to communities in Abia North recently because of his belief that if the privileged do not join the war against COVID-19, the pandemic could wreak havoc in Nigeria.
The politician lashed out at those holding the belief that COVID-19 is unreal, even as he charged residents to strictly adhere to all government directives and ensure that they maintain personal hygiene including social distancing continually as part of the sacrifices needed to destroy COVID-19.
He warned that from the current statistics, Abia might be the epicentre of COVID-19 in the South-East in the coming months and expressed the optimism that the virus would be defeated across the world.