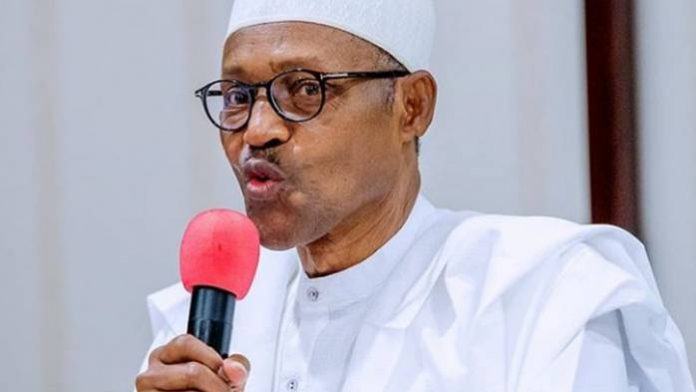 President Muhammadu Buhari, finally forwarded the list of 43 ministerial nominees to the Senate for confirmation with former ministers Lai Mohammed, Rotimi Amaechi and Ogbonnaya Onu among others making the list while names like Godswill Akpabio, Festus Keyamo, Rauf Aregbesola and George Akume, among others made the list as first timers.
Vocal Nigerians have taken to the social media to express their opinions on the list.
It is a mix of laughter, disdain and disappointment.
@UNCLE_AJALA
"Ladies and gentlemen here is #TheLIST of Buhari's incoming ministers for the next level. If you like rejoice, if you like be angry here is your #MinisterialList. This is the best president Buhari can come up with, take it or leave it. All the best Nigerians."
@9jacrib
"Recycling thing. Same past governors. Same results. Expect nothing different."
@d_i_p_o
"So Ambode didn't make this list after following Buhari every where during his campaign ? Haq Haq Haq!"
@FABIANOFLAGOS
"Finally, Buhari releases the #MinisterialList on time.
An effort which is laudable.
But what is Rauf Aregbesola doing there?"
@Folafoluwa_
"Omisore sold Osun state to APC for some cash and ministerial promise. Now APC scammed baba.😫😂.
He should have supported Adeleke and he would have been relevant in his government but once a greedy thief, always a greedy thief. 😂"
@GbemiDennis
"Ambode missing on the #MinisterialList, probably waiting for the 2nd batch or the exclusive list. 😂
Anyways, there are other juicy agencies sha."
@Signora_Larassi
"Please who has seen President Buhari's proposed ministerial list??
😂😂😂Haqhaqhaqhaq
I laughter…
This next 4 years shall pass too…"
@royaltyuso
"Any Nigerian youth celebrating the newly released #MinisterialList sure has the lowest depth of low self-esteem. As a youth, there is nothing in there for you except crumbs off the floor. Anyway, all choices have consequences, this is yours to face."
@Biyatife
"Gbemisola Saraki made #TheList?
2023 she may have enough tools in her war chest to contest for Governor.
2025 she reconciles with her brother.
2027 they team up again.
What becomes the fate of Otoge?"
@holymusicality
"Timipre Silver makes #Thelist. What is Ngige doing in the #MinisterialList after his first disappointing tenure?
Oya check whether your uncle made the list 😀😄😃"
@QdPaper
"Solomon Dalung who threatened the president that nothing can stop him not retaining his ministerial appointment has not seen his name on the list 😂😂
Solomon Dalung name on standby should incase the senate is not satisfied with one of nominees 😩"
@IR_NAMADI
"The next level ministerial list is out !
And it is interesting, ALL the former yoruba's made it to the list 😂
Buhari you na weldone oo "
@TheKingsleyOkoh
"In Nigeria, merit and competence are two dead men.
#MinisterialList"
@OgbeniDipo
"I completely forgot about Adebayo Shittu. Minister of Information Technology. He is gone. Thank you Buhari 😅#TheList"
@Ayemojobar
"I'm still expecting Ambode on VC list. The supplementary list would be pushed soonest."