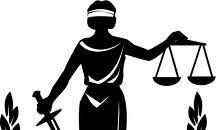 By Patrick Odey
Journalists in Uyo, the Akwa Ibom State capital were on Wednesday barred from taking notes of a court proceeding.
The Chief Magistrate of the Magistrate Court II, Emmanuel Archibong, gave the order during the trial of protesters.
Mr. Archibong insisted that journalists who were in the court to cover its proceedings should destroy the notes they took in the course of the trial.
Some next of kins of deceased primary school teachers in the state had on January 23, staged a peaceful protest to demand payment of entitlements of their relations.
But in a swift move, the police cracked down on the protesters and arrested some of their leaders.
The aggrieved relations of the deceased teachers were later arraigned in the court on a three-count charge of unlawful assembly, unlawful attempt to commit suicide and assault on a police officer.
The accused persons are Eno-obong Eshiet, Benson Benjamin, and Utibe Okon, all males.
But at the resumed hearing of the case, Police Prosecutor, Gabriel Anyim, sought an order of the court to restrain journalists from taking notes of the proceedings.
Mr. Ayim claimed that journalists had no right to cover the proceedings without first applying to the court for approval.
According to him, journalists are notorious for misquoting court proceedings while filing news reports.
He argued that any journalist desiring to cover a court case must first obtain clearance from the presiding magistrate or a judge.
While granting the request, Mr. Archibong said the order to destroy the notes they took in court was not intended to embarrass the journalists.
He maintained that there was a subsisting procedure that any journalist covering court cases must first apply for permission.
In his reaction, rights activist and counsel to the accused persons, Inibehe Effiong, described the order as archaic.
"The publicity of trial protected by the law as contained in Section 36 (12) of the 1999 Constitution of the Federal Republic of Nigeria as amended," Mr. Effiong said.
The legal practitioner said in every trial, both the accused and the plaintiff have the right to justice.
"When the accused persons carried out the peaceful protest demanding the payment of their late parents' gratuities from the state government, they did it in the open and journalists were there to cover it," he argued.
He noted that since the matter was of public interest, journalists have the right to follow it to a logical conclusion.
Meanwhile, in the course of the trial, the prosecutor sought leave of the court to substitute the three-count charge levelled against the accused persons with a five-count charge.
But counsel to the accused persons opposed the application on grounds that he is yet to be served.
Following a request by Mr. Effiong for an extension of time with which to study the new charges, the court adjourned the case to March 24.