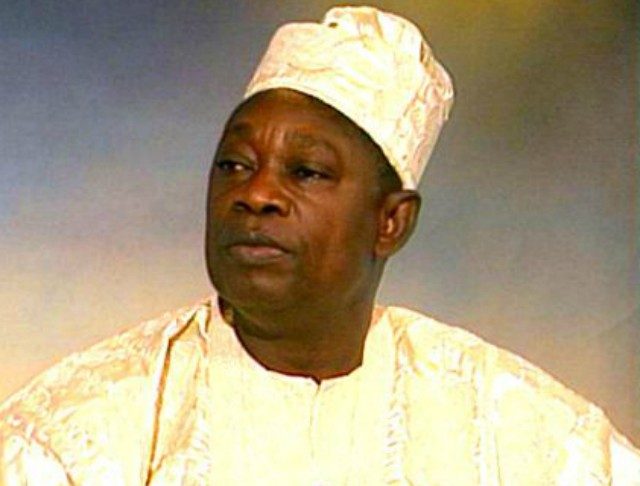 It doesn't matter how long, it doesn't matter how distant. It could even take the length of time; with immense tenacity, the will of a people in chasing a common cause eventually could be realized. HC Wells postulated that "Will is stronger than fact, it can mould and overcome fact."
Restoration of the outcome of the decision of Nigerians in 1993 to forsake mundane ethnic, tribal and religious bigotry to match on the path of progress to elect a leadership that was expected would have reversed the narrative of negativity that had held sway in the country from time of independence from Great Britain in 1960, has brought relief and hope to Nigerians.
The APC Government of President Mohammadu Buhari, scored a giant stride reassuring Nigerians of its ability to return the country to the dream of its founding fathers as projected by the electorate who participated in the national election conducted 12th June 1993.
Granted that election was inclusive with the cancellation of its results following reports and allegations of irregularities. Authorities of then Military government opined that the country could have drifted into destruction if results of that election had been fully announced and a winner announced, a claim that received severe objection from a good number of Nigerians.
In Lagos and some other States, especially in the South Western part of the country, several protests ensued, innocent lives were lost, some government equipment and structures were damaged and some private properties lost. Some leaders of National Democratic Coalition (NADECO), journalists and anti-military activists, ran out of the country on self-exile to secure their lives. Protests against the annulment of the June 12, 1993 election, assumed higher dimension and became a project of national and international status.
Notwithstanding all that happened, the sufferings many Nigerians went through, there were accusations and counter-accusations of betrayals levelled against some people who were labeled traitors and accused of abandoning the struggle for the actualization of the June 12 mandate.
Read also: Jonathan thrice rejected GCFR for MKO –Kola Abiola
Before long, like everything in Nigeria, some advocates of the June 12 mandate, reduced the struggle to a tribal and clannish struggle. Even the Vice Presidential Candidate of the Social Democratic Party, SDP, Alhaji Babagana Kingibe, was among those rumoured to have abandoned the cause but that was unfounded. However, the drift weakened some people from other parts of the country whose actions and contributions in the struggle were viewed with a measure of distrust. Even Chief M.K.O Abiola himself developed cold feet towards some of his associates.
It is gratifying that on June 12, 2018, both Chief M.K.O Abiola and Alhaji Babagana Kingibe were honoured with national honours of GCFR and GCON over the same annulled June 12, 1993 presidential election.
The decision of the Muhammadu Buhari-led Federal Government to honour Chief Abiola as the presumed winner of that controversial election and to apologize to his family for the errors committed 25 years ago against their Father, some schools of thought assert as confirmation of the rumours that had made the rounds overtime that some APC leaders of the South West origin, led by Chief Bola Ahmed Tinubu, former Governor of Lagos State and Alhaji Babagana Kingibe, who has been described as Buhari's anchorman, as having been working hard to convince the President to reverse the decision of the General Ibrahim Babangida administration and to employ it as a major string against the popularity of the Retired General.
Another school of thought sees it as a major step against President Olusegun Obasanjo following his stand against President Buhari's second term bid. The action as good as it seems, is also seen in some quarters as a means of turning away majority of Yorubas from Obasanjo's political control to the benefit of Ahmed Bola Tinubu.
It is also strongly believed in some quarters that what Buhari has done with June 12, 1993 election is only a prelude to plans against Obasanjo, IBB, Jonathan and other strong opposition leaders for pre and post 2019 presidential elections. Suspicion is robust that the APC Government will do everything to subdue and cage all assumed and perceived threats.
Rumour further has it that after the 2019 general elections, President Buhari will present his real image and plan against all those who stood against him from his military days till date. It's mere gossip but in Nigeria, gossips and rumours hardly fizzle out without a degree of fulfilment.
Whatever the real plans and motives are, one incontrovertible fact is, Nigerians determined to uphold the results of the June 12, 1993 Presidential election, they laboured for it and they are happy that issues associated with it are being sorted.
It could equally be asked, what happens to other beneficiaries of the same 1993 elections, Governors, legislators etc, whose tenures were truncated by military interference? Since sanity is now in operation in Nigeria, equity will demand that all those elected into various political offices through the 1993 elections be compensated for sound justice to be seen to have been delivered.
Again, it may not be out of place to ask, what happens to poor and innocent Nigerians who were killed during the struggle for the actualization of the June 12, 1993 people's mandate? The very pathetic case of a young man at Ijesha bus stop in Surulere, Lagos, who stepped out to purchase pap (ogi) for his wife that had just put to bed and a stray bullet from a soldier that was dispersing protesters against the annulled election killed him. His poor wife neither saw her husband nor the pap.
Extension of empathy and assistance to such families will ease a lot of pain and tension. Forward ever Nigerians!