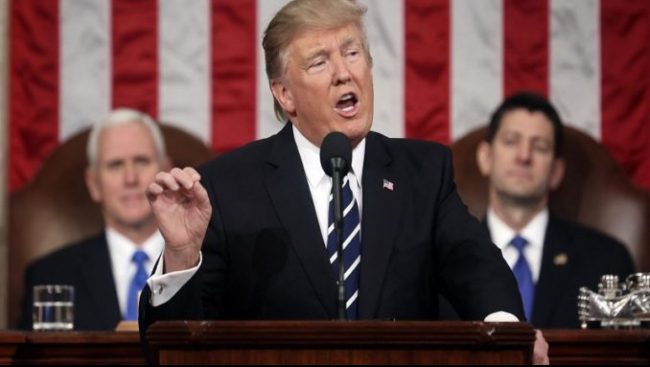 US President Donald Trump is to impose 25% tariffs on $50bn worth of Chinese goods, accusing Beijing of intellectual copyright theft.
Tariffs that affect more than 800 products worth $34bn in annual trade are due to come into effect on July 6.
The White House said it would consult on tariffs on the other $16bn of products, and would apply these later.
China retaliated, saying it will impose an additional 25% tariff on 659 US goods worth $50bn.
The US had earlier warned that it will impose even more tariffs should China retaliate.
Mr. Trump said the tariffs were "essential to preventing further unfair transfers of American technology and intellectual property to China, which will protect American jobs."
The Chinese product lines that have been hit range from aircraft tyres to turbines and commercial dishwashers.
In response, China announced tariffs on $34bn of US goods including agricultural products, cars and marine products which will also take effect from July 6.
Tariffs on other US goods will be announced at a later date, the Xinhua news agency reported.
"If the US takes unilateral and protectionist measures that harm Chinese interests, we will respond immediately by taking the necessary decisions to safeguard our legitimate rights and interests," Chinese foreign ministry spokesman Geng Shuang said earlier on Friday.
All trade talks between China and the US would be void if Washington imposed trade sanctions, he added.
Stock markets dropped in Europe and the US after the announcements with investors concerned about a possible trade war.
Glasgow fire: Art school's Mackintosh building ravaged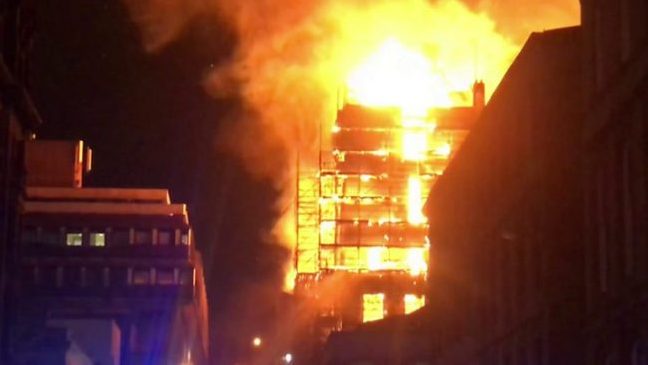 Glasgow's world-renowned School of Art has been gutted by another huge blaze, four years after part of the building was destroyed by fire.
Flames ripped through the celebrated Mackintosh building after it caught fire at around 23:15 BST on Friday.
The blaze has spread to nearby buildings, including the Campus nightclub and O2 ABC music venue, which suffered "extensive damage."
No casualties have been reported, the Scottish Fire and Rescue Service told the BBC.
Efforts to bring the fires under control are expected to be "prolonged," Deputy Chief Officer Iain Bushell said.
More than 120 firefighters have been sent to the scene, faced with "an extremely challenging and complex incident," he added.
The Mackintosh building was badly damaged by fire in May 2014 and was due to re-open next year following a multi-million pound restoration project.
An eyewitness, told the BBC the latest fire looked "much worse" than the previous one.
"This is a blaze, the building is just going up like a tinder-box. It's quite shocking," he said.
Another witnesses said people were being evacuated from their homes and there was a "big orange light" which could be seen from streets away.
US child migrants: 2,000 separated from families in six weeks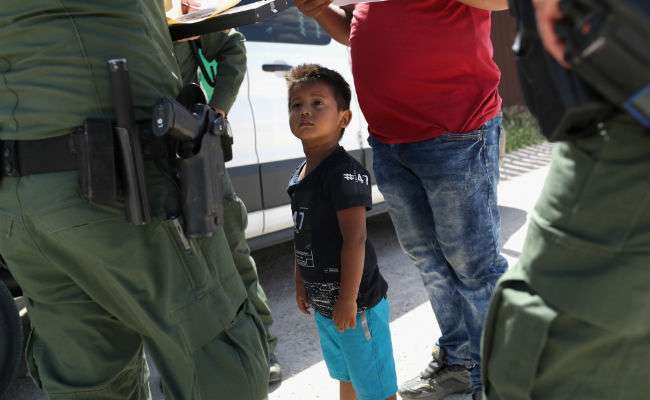 Almost 2,000 migrant children were separated from their families at the US border over six weeks, officials say.
Following a Trump administration crackdown on illegal border crossings from Mexico, adults are being detained, meaning the children with them are removed from their care.
The issue is causing a growing political storm in the US.
On Thursday Attorney General Jeff Sessions cited the Bible to defend the "zero tolerance" approach.
It means that those entering the US irregularly are criminally prosecuted, a change to a long-standing policy of charging most of those crossing for the first time with a misdemeanour offence.
As the adults are being charged with a crime and detained, the children that travel with them are being separated and classed as unaccompanied minors.
Figures from the US Department of Homeland Security show that 1,995 children were separated from 1,940 adults who are being held between April 19 and May 31.
No information was given on the age of the separated children.
The children are passed into the care of the US Department of Health and Human Services.
They are transferred to government detention facilities or foster care while officials try to resolve their case.
The United Nations has called on the US to immediately halt the separations.
Mr. Sessions said having children would not shield border-crossing migrants from prosecution.
The attorney general quoted a verse from St Paul's Letter to the Romans on obeying the laws of government.
May 'disappointed' at upskirting law block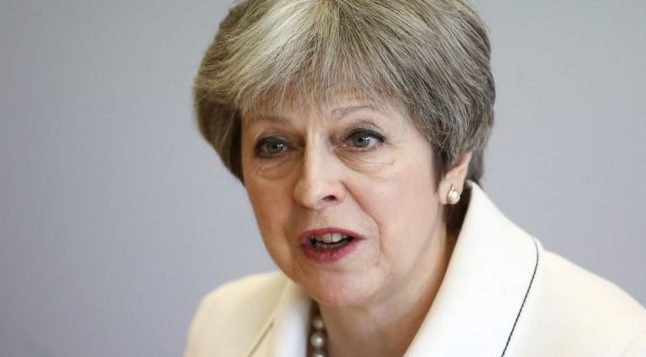 Theresa May says she is "disappointed" at attempt to make upskirting a criminal offence in England and Wales did not progress through Parliament after one of her own MPs blocked it.
Conservatives have criticised Sir Christopher Chope for objecting to the private member's bill.
If passed, it could see someone who has secretly taken a photo under a victim's skirt face up to two years in prison.
The PM said she wanted to see it pass soon "with government support."
Minister for Women, Victoria Atkins, said the government will allocate time for the bill in Parliament to ensure it does not get pushed down the list of private members' bills, which would mean it could some time return to the Commons.
Ministers are among those criticising Sir Christopher's intervention, with Justice Secretary David Gauke also tweeting his disappointment with the lack of progress as the law "needs to be reformed."
But his backbench colleagues have gone further – Tory MP Nick Boles tweeted that Sir Christopher was a politician "whose knuckles dragged along the ground."
Sir Christopher has yet to speak out about why he blocked the bill but upskirting victim Gina Martin – who started the campaign for the new law – said he had told her he objected to it "on principle" because it "wasn't debated."
She also told the BBC that he said he "wasn't really sure" what upskirting was.
"I said, 'well, I can help you with that'," Ms. Martin added.
The bill was expected to sail through the Commons on Friday, but parliamentary rules mean it only required one MP to shout "object" to block its progress.
Sir Christopher's intervention was met with shouts of "shame" from other MPs.
Eiffel Tower perimeter fence built to stop terrorism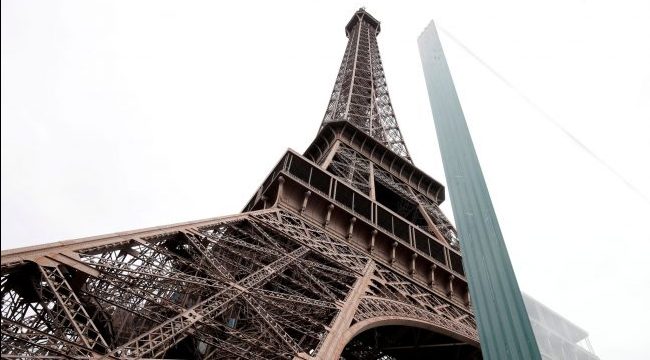 Paris is to unveil its newly built perimeter defences around the Eiffel Tower to protect against terror threats.
Temporary barriers were placed around the tower in June 2016, and are now being replaced with more permanent measures.
Set to be completed in mid-July, the fences cost nearly €35 million ($40.1m; £30.1m).
More than 240 people have died in terror attacks in France since 2015.
Bernard Gaudillère, president of the Société d'Exploitation de la Tour Eiffel (SETE) which runs the iconic monument, said the new walls were "rock-solid for absolute security."
Glass walls measuring 6.5cm (2.5in) thick will form two sides of the square, with the other two blocked off by 3.24m (10.6ft) high metal barriers, exactly one-hundredth the height of the tower.
To prevent vehicle attacks, 420 blocks will be placed in front of the glass walls as an added protection.
The forecourt under the Eiffel Tower has been closed to the public since June 2016, with anti-terror troops regularly patrolling the site.
Mr. Gaudillère said the temporary walls would be replaced with something "infinitely nicer and more romantic," as part of a €300m renovation of the tower ahead of the 2024 Olympic Games in Paris.
Up to seven million tourists are expected to visit the tower in 2018 alone.