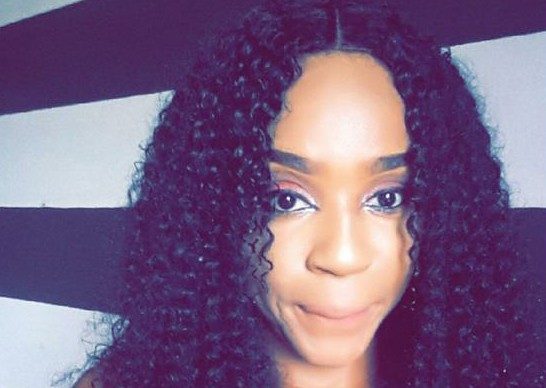 When walking on the streets of Lagos, you will be fascinated by the variety and colours of murals and graffiti in most places. Some notable ones are the "Bring Back Our Girls" under the popular Falomo bridge in Ikoyi and the ones at Osborne, Ikoyi, Lagos. Murals are popping up everywhere in the city where there is an empty wall available. In this large diversity, Sarah Sanni's murals are recognised and enjoyed as they are characterised by an absolutely unique and intriguing style.
Sarah Sanni is one of the top muralists in Nigeria. Born and raised in the Northern part of Nigeria, but an indigene of Ibadan, Oyo State. Sanni is a graduate of Computer Science from the University of Benin. She worked as a programmer for three years before venturing into Art, which was a passion she developed at the tender age of seven.
Sanni has worked with notable brands and celebrities including, The Ice Cream Factory, Molfix, Hayat, Heineken, Mai Atafo, Toke Makinwa, The LittleBigKid company and others.
In order to know more about Sarah Sanni and her artistic experience, The Next Edition caught up with her for an interesting interview where she spoke about her inspiration, working process, and challenges as a muralist..
TNE : How did you get started doing murals?
I wasn't happy at my job, so I resigned thinking I needed a change of organization but in the process of applying to other companies and going for interviews- one day, I painted my room and my friend saw it and wanted something for her room. After designing hers, she posted it online and a couple of her friends saw it and requested for wall paintings too. I did it and got paid even though it was peanut at the time but I felt and overwhelming happiness and that was when I knew that this was what I wanted to do.
TNE : Did it come natural or your trained to be a muralist?
It's a natural talent. I remember doing some sketches when I was about seven years old.
TNE : What is your background and training?
Computer science was what I studied. I haven't had any other training. And none in the Arts yet. I'm a self taught artist.
TNE : Did you have the support of your family when you ventured into this career?
My mom was in total support from day one. My dad got into it after one or two of his friends called him from abroad that they've seen his daughter's works at one place or the other. Some other family members did not think it was a viable business but everyone just went along with the dream and now it's all full time support from everyone.
TNE : What is the process for developing the imagery for murals? What inspires you?
The process is to know what you want to draw on the wall, sketch it out with pencil then paint afterwards. I get inspired by the things I see around me everyday. I take note of details, from looking intensely at someone's face while I'm speaking with them to understanding the composition of a tree bark, colours of things and the beauty of our nature in general.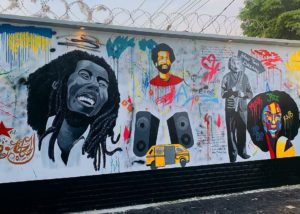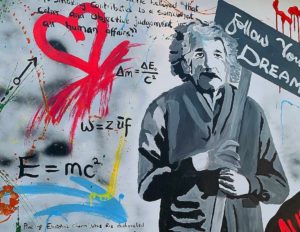 TNE : What are some of your favourite tools for the creative process?
The internet is the most creative tool. Because it's dynamic. But physically it will be the brushes. They do wonders once you get a hang of them.
TNE : If you could meet any artist: past, present, or future, who would it be and why?
I'd definitely like to meet Leonardo DaVinci. I think he's a genius. He sketched out a lot of inventions centuries ago and some of them hasn't even been brought to life yet. I'd like to see the way his mind works.
TNE : Where would you like your art to be displayed in the world and why?
I'd definitely want a piece of my art to be seen in the United States of America. People there say it's Gods country.
READ ALSO: FG Extends 50% Discount for MSMEs Registration by Three Months
TNE : What are some of the greatest challenges you have had?
Finding the right paint to work with for large projects was a huge challenge. And getting lost in art markets.
TNE : Have you ever collaborated with another artist? Do you think it is important to collaborate with others?
No, I haven't collaborated with any artist yet. I don't really know if it's important to collaborate with other artist or not.
TNE : Social media has become an important aspect of marketing strategy now, can you give an example of how you use social media to promote your art career?
Everyday, I use the social media platform to promote my work. I capitalize on trending topics and gear it towards my art. I use hashtags. I create a presence on most notable social media platforms. And I try to stay consistent. I also have designated pages for my work, I don't mix business with pleasure. And so far…. it's been working for me.
TNE : You recently got an expense-paid trip abroad to do some painting, how was that experience for you?
An all expense paid trip abroad to do a painting is one of the biggest things to happen to my career. The experience was fun and also an eye opener. I specifically went to some art centres to see how things were done and I got more enlightened. I'm grateful.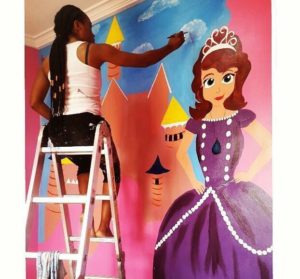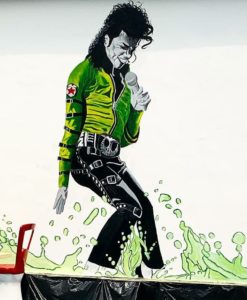 TNE : What is a typical workday like for you as a muralist?
Typically, I have to wake up early and leave home to avoid traffic. When I get to work I change into my paint outfit and go straight to the day's agenda, which is sketching and painting. I would take a valuable break time for lunch but get back to work as soon as possible. It's always fun on my worksite alongside the people who work for me. We dance, play and goof around sometimes. It's never a dull moment.
TNE : Do you have any new mural works that are in progress now?
Currently yes. People call and ask for their walls to be designed. So we place them on a schedule so as to be able to attend to everyone's needs at a given time without messing up the entire requests from clients.
I'm currently working on a mural for a school, a crèche slash pre-school. When this kind of request is made, it entails designing both the interior and exterior of the school. Which could be a week or two weeks long. Depending on the size of the school structure.
TNE : What advice would you give to an artist who is just starting their career?
I would advice an artist who is just starting to be ready to work hard, to be strong emotionally because there could be some setbacks, to be persistent and consistent because it's also very easy to give up. To be prayerful (I know they say Nigerians are too religious but prayer helps and it works). Lastly, to be passionate about the art – except, of course, it's a hobby then you don't have to take it too seriously.