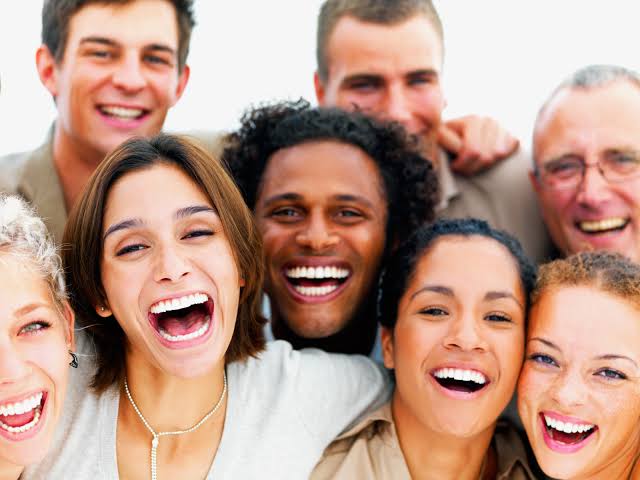 "Money never made a man happy yet, nor will it. The more a man has, the more he wants. Instead of filling a vacuum, it makes one." – Benjamin Franklin
In the present climate, it goes without saying that money is needed to carry out almost all activities.
Money is what differentiates between classes, confers status and sometimes assures respect.
That is not to say that these above are not or cannot be earned without money, but truth be told, money hastens the journey.
But, does money truly make one happy? Benjamin Franklin said it doesn't make one happy. The Next Edition spoke to some people to find out if agree with Franklin or not.
Ukpeme Igbinosun, Customer Care
"There is something called more than enough money, just enough money and barely enough money. Yes, it's possible to be happy, though not exactly easy with the account on the low side. When you have food on your table and a roof over your head and as long as you basically keep your eyes on the fact that you have those bare necessities of life and that things will not always be like this, that they will get better, then you can be happy."
Chinonye Ekemezie, Realtor
"Ahhh without money life is depressing."
Anita Udoh, Entrepreneur
"Yes! Good company with loved ones can keep one happy regardless."
Stephen Stephen, Business man
"It's not possible. That's the reality. Even someone's wife who claims to love him tends to start getting emotional and dramatic when there's no money to pay bills. She can't understand that there's no money, her understanding was designed that there should always be money. And when there's no money, you don't enjoy her, she easily forgets the whole time when there's enough to pay those bills. This has nothing to do with my wife, it has to do with every wife acrosss the world."
Moses Adeyi, Banker
"No one can be happy without at least little money, but a lot of other things give one happiness. Family, friends, good job. Family is where love necessarily abounds, so having the knowledge that people (family) have got your back encouraging you and not antagonizing you is a big plus. Good friends, not just friends that won't see you as a liability, nuisance and disturbance play a huge role, they often act as an antidepressant. Friends can oppress you not necessarily physically that your sadness in this case turns to hatred.
Your job plays a big role because most times the better part of our days are spent at the work place. So if you aren't happy at work, that's more than half of your day gone in sadness. Happiness at work is not based on income but based on the passion you have for the kind of work you do irrespective of the pressure. A good boss makes a stressful job easy."
Ofili Chidubem, Analyst
"I think, it's possible and I really don't know how. I read a book sometime ago that gave an illustration of an individual buying a car they've always wanted and the great happiness that was derived from finally owning that dream car, but then he asked "When in the production process did they fit in that feeling (happiness) in the car? The feeling resides inside of you and all you have to do is choose the trigger (in this case that individual chose the car to be his trigger)."
Naya Nya, Entrepreneur
"I'll be sincere with my answer, I don't want to sound like money holds the key to my happiness but doesn't it??Money pays bills, makes life easier, sometimes looking at a 6 figure bank account is freaking therapeutic; so yes, I'm sad when I'm broke. Some times I get really cranky, nothing's wrong, a girl is just broke. I'm a wine connoisseur so most times I always have a bottle or two at home, I stay indoors, drink wine and rent an apartment on Netflix, then I double review my strategies and hope there's a financial turn around. Oh I'm Nigerian, so I pray too? Waiting for the miracle credit alert."
Daniel Tunde, Business man
READ ALSO: Know How To Use Your Phone
"Money doesn't make you happy, Money can buy you comfort. Money can give you an amazing lifestyle, money cannot get you true love. 90 per cent of Nigerians live below $1 a day are you saying the are all unhappy? Money just gives you financial freedom; when any human achieves financial freedom, you then realise there are other challenges in life."
Ifiok-abasi Ekpeyong
"If you have what you need per time you can be happy even when ur account is low."
Gabriel Aggrey, Solutions Architect/programmer
" Yes. It's possible.
To be happy without money, one must have mastered his or her thoughts, feelings and desires.
One must understand we are all on different paths and to appreciate the little or intangible things of life.
This is hard but life is hard too. One must prepare oneself for it's vicissitudes."
Morgan Morgan, Food Scientist
"It is not possible!
Idoho possible!
Kosi possible!
Except we are talking about short term happiness. When I'm broke, I could be hanging with my friends or seeing a nice movie and it gives me temporary happiness. Immediately I'm back to reality, I'm not happy until there are some Naira notes in my account.
Happiness is me knowing I can get what I want to get, go where I want to go, when I want to to go because I can afford it.
"Money is in the Happiness equation."
Jane Eyibo , Customer Rep
"NO!!! I can't exist without money ,money can be liken to oxygen for me."
Do you need money to be happy? Let us know your thoughts in the comment section.