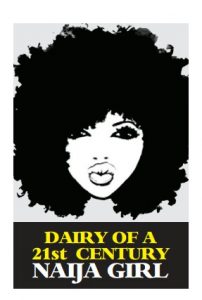 Hello everyone, how are we doing? Personally, I've been low key but living. Anyways, enough about that, let's talk about someone that we have all heard about this week; That is if you're on Twitter or Instagram (seems like everything happens there these days.)
We all know the actor Timini Egbuson or at least vaguely know him, Dakore's brother, but I won't drag her into this. His ex girlfriend came online the other day to 'advise' girls not to enter into relationships with much older guys as they are manipulative, will groom them, blah blah. Home girl said a lot. It turns out she dated him when she was 19 and he was in his early 30s (He's 34 now) and claims she went through a lot during her two year relationship with him.
My thing is, this isn't the first time Timini's relationship drama has gone viral online and with the same girl. We all saw her and her friends dragging him when the relationship ended and accusing him of dating every UNILAG girl in Lagos 😂 and there was some truth in that.
READ ALSO: UAE Excludes Nigeria From List Of 70 Countries Eligible For Visa-On-Arrival
Another thing, however, is, "How young is too young?" There is a lot of truth in saying that when a much younger girl is dating a much older guy, the guy will subject her to the 'wisdom of his years' and then manipulation will come in or they will walk a very thin line and be on the same page. But we also can't excuse the fact that some of these small girls actively seek out much older men because of financial gains and also so they can say, "I don't do small boys." And they mean that in age and pocket. I think most of them feel they are wise enough and can withstand whatsoever manipulation the man brings but with a much older man, there's always an automatic power at play and it's his.
So how young is too young? Anything more than 7-9 years' gap for me is too much. This is not to say these older vs younger relationships don't work out, they do. But in the case of the above, chances are that the guy is just using you to sow his wild oats. The crux of the matter is that some people are of the opinion that she was legit at 19, and while that is true, Timini could definitely have done better. And if he's still actively seeking out these younger girls, allegedly, then that's something that should stop. It may be okay legally, just barely, but it puts a bad taste in one's mouth, sha. I hold both of them accountable. She is old enough to have known better and he's definitely old enough to know better.
As for the girls who are actively seeking these men out too, be prepared. It can leave you scarred as Lydia, Timini's ex claimed. So, watch out. I wanted to give some dating advice but that's not what this is about and me sef too dey find person wey go advise me, biko. 😝
So, till next time, let's all find help together and may Lagos men not scar us! Toodles!