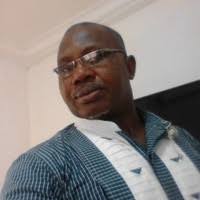 Liverpool megastar, Mohammed Salah, apparently is a poor student of History. He was reduced to VIP passenger by the Super Eagles as Nigeria shut out Egypt in their African Nations Cup clash in Garoua.His senior namesake was humiliated 46 years earlier.
Right back Mohammed Salah bubbled with confidence when Green Eagles and Pharoahs met in Addis Ababa. The Egyptians had disgraced Nigeria 6-3 in Kumasi at the Ghana '63 edition.
Kunle Awesu tormented Salah from the left wing and his efforts were utilised by Haruna Ilerika who got a brace and Muda Lawal who added a goal to give the Eagles a 3-2 advantage in Addis Ababa. Nigeria left Ethiopia with bronze. Egypt grabbed nothing.
Awesu's splendid runs on the left flank made him a hero. He made CAF Team of the Tournament alongside Ilerika. That was the first time the continental body recognised Green Eagles players formally.
The Liverpool Salah was nowhere near Planet Earth in 1976. Unfortunately, it even with CAF quartered in Cairo, elders did not take him to the archives before he arrived Cameroon as one of the hottest footballers in the globe.
The first Mohammed Salah played was knocked out with Zamalek by Shooting Stars Ibadan in the semis of the African Winners Cup in 1976. He was also in the Egyptian national team that was pounded 4-0 by Nigeria.
Green Eagles were hot for a first World Cup ticket. On October 8, 1977 they tackled Pharaohs in Lagos. It was star studded. The Nigerian line up comprised Emma Okala, Annas Ahmed, Sam Ojebode, Christian Chukwu, Godwin Odiye, Muda Lawal, Aloy Atuegbu, Segun Odegbami, Adokiye Amiesimaka, Godwin Iwelumo and Johnny Nwadioha.
Hassan Shehata captained Egypt and had as team mates Hassan Ali, Ikramy Ahmed and Salah among others.
Abdul Wahab- Omotose who followed the game as a student of Government Secondary School Ilorin recalled events so vividly.
Omotose, who ended up as footballer, said : "One remarkable thing was that Muda was pursuing an opponent. Chairman Chukwu was also doing the same using Muda as cover.
"When they were getting close to the Nigerian perimeter, Chukwu cleared Muda and the Egyptian attacker unto the tartan track. Legendary commentator, Ernest Okonkwo was at his usual best that day."
Odegbami scored twice, Chukwu got a goal and another hit by Nwadioha gave the Eagles an emphatic 4-0 result.
In the Cairo return leg, Egypt won 3-1. Both sides were managed by Yugoslavs. Father Tiko for Nigeria, Dusan Nenkovic for the North Africans.
Mostafa Abdo punished Nigeria with a brace. Iwelumo reduced the tally 15 minutes to time. The Eagles tried to fight back. Odiye earned a yellow card and a last minute effort by Moktar Moktar buried the game.
That was not an African Nations Cup Championships duel. Mohammed Salah returned to Lagos in 1980 for the African Nations Cup hosted by Nigeria. He was in good shape.
In a group match with the Green Eagles, Salah had his eyes on Amiesimaka. Okey Isima thought fast. The attacking midfielder who was converted to left back Otto Gloria pushed forward and got a goal in the 15th minute. That was the only goal of the match.
Salah excelled in the defence and kept Amiesimaka in check. Nigeria ended up winning the trophy. Salah made the CAF Team of the Tournament. Best Ogedegbe, Chukwu and Odegbami also made it.
The modern Mohammed Salah once dealt with Nigeria. On March 24, 2016, barely five days to the older Salah's 60th birthday, he got the equaliser for Egypt, 1-1, in an AFCON 2017 qualifier decided at the Ahmadu Bello Stadium, Kaduna.
Technically, that was a bad result for the Eagles. They lost 1-0 in Cairo and failed to qualify for the African Nations Cup proper. I am sure Salah remembers that battle.
READ ALSO: Human Tafficking: NAPTIP Benue Command Nab 3, Rescues 45 Victims in January
Fortunately for Nigeria, that was outside of the Championships. And the Eagles proved once again in Garoua, that Mohammed Salahs do not get good results when they confront Nigeria at the African Nations Cup.
Playing against Egypt turns out good for Nigeria. Except in 1963, anytime Eagles met Egypt, they ended up with a medal.
In 1976, it was bronze. Gold came in 1980, silver followed in 1984. More silver in 1988 and 1999 respectively joined the bronze in 2010.
Something tells me that Mohammed Salah will have another opportunity to fly against the Eagles in this year's grand finale. The good thing is that history will not be altered. Nigeria will end up with a medal.