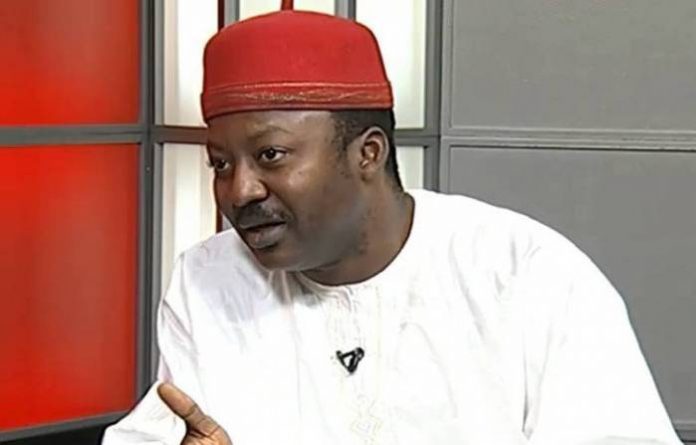 Mr. Martin Onovo, the 2015 presidential candidate of the National Conscience Party (NCP), has said the Federal Government has failed in its responsibility to protect Nigerians from the COVID-19 pandemic.
Speaking through a statement in Lagos on Tuesday, Onovo, currently the Head, Policy Positions, Movement for Fundamental Change (MFC), maintained that since COVID-19 was an imported and did not originate from Nigeria, but China, the Federal Government could have easily and simply prevented it from entering the country to cause havoc with minimum pre-departure and arrival screening early at all the nation's international airports.
Citing the common adage, "Prevention is better that cure," Onovo wondered why the Federal Government waited for the virus to enter the country and spread across states before putting in place preventive measures.
Onovo said: "Thereafter, we reacted with unjustified panic measures. The panic measures taken after the importation and spread are inefficient, unlawful and catastrophic to the physical and mental health of citizens, their financial health, their businesses and the national economy."
He, however, called for massive authoritative and pragmatic campaigns on self-protection and preventive measures as well as elaborate and immediate identification and testing of all contact persons and all suspect cases.
Onovo also said there should be establishment of infectious diseases testing and isolation facilities in all states and development of more testing and isolation centres for states with many confirmed cases.
He stressed: "Panic is not helpful. The damage caused by these panic measures are catastrophic and far out-weigh any benefits. We must stop the panic now.
"National COVID-19 testing capacity is very low. There are currently only seven approved COVID-19 PRC test centres in LUTH, Lagos; Yaba, Lagos; UCH, Ibadan, Oyo State; Osun State, Edo State, Abakiliki and Abuja.
READ ALSO: Insecurity: IYC Calls For Self-Defence, Says FG Has Failed Nigerians
"Only about 4,000 target-tests have been conducted since the index case and we have about 7,000 contact persons to be tracked and tested.
"With the current percentage of confirmed cases to target-tested persons (5%), we can estimate that about 350 infected persons (or more) are in Nigeria today. These persons need to be immediately tracked, identified by testing and isolated to halt the spread."
To achieve this, Onovo said the nation must immediately grow testing capacity, adding, "We must also immediately grow our capacity to track these 7,000 contact persons and quarantine them in isolation centres, or get them to self-isolate.
"My good friend that recently came back from the UK has been in effective self-isolation for about 10 days now. He will end it in another four days if he sees no symptoms. That is a good citizen.
"The restriction of movement is unlawful, deceitful and dictatorial as it violates the constitutional freedom of movement.
"The reliance on the Quarantine Act is lawless as the Quarantine Act is inferior to the Constitution and does not allow indiscriminate restriction of movement.
"The story of palliatives is deliberately not transparent, not organised and corrupt."