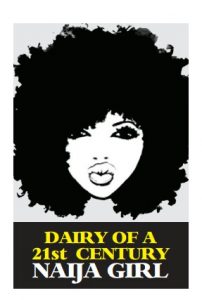 Fammm!!! I don't know where you were this week when Chimamanda Ngozi Adichie dropped that bomb on us!! Phew!! I stopped everything and was applauding.
First of all before I even got into the subject matter she was addressing, the writer in me was SINGING!! She was and is so eloquent! I could NEVER!! It was poetic!!! It called my writing trash without saying it 😂🤣 Ok, now let me give y'all a back story because I just know someone reading this has no clue what I'm on about.
Sometime last year or so, Chimamanda Ngozi Adichie was DRAGGED on Naija Twitter by women who claimed to be feminists. The whole 'woke group' on there were using her name to play puto puto 😂. Why? Apparently there's an interview she did and she's shared her views on trans women. What she basically said was she feels trans women are trans women and their issues shouldn't be lumped with women, that is someone who was born a woman and lived life as one from the beginning.
She went on to say it's not like she doesn't support them ooo, but she just doesn't want issues to be conflated. But trust 'woke' generation, the confused ones at least in my opinion, sank their teeth in the first statement and claimed CNA is transphobic and da da da! This went on for LONG. Even when one video surfaced again from another interview last year, the matter was brought up again and once again she was dragged.
Two women in particular stood out because people knew them as friends so they believed what they said as gospel. They further reiterated the issue calling for a public mobbing of Chimamanda basically. One made a series of vile tweets that I won't even bother repeating.
READ ALSO: Child Health Week: Benue First Lady Charges Parents On Immunization
Fast forward to two days ago when Chimamanda dropped this ESSAY addressing the issue FINALLY! Guys, I CANNOT tell you what this essay said, you have to see it yourself to understand. But she basically SCHOOLED US! She put it in parts, Part 1 dealt with one lady, Part 2 with the second one and she had RECEIPTS!! She was posting emails and things! Do you understand what it means for a writer on her level to drag you? Without saying names she explained what happened, she made it look like poetry while she basically told them about themselves! It was fun to read eh! She gave us a master class in dragging! That is how big girls should drag! With class, facts and, of course, good English! Personally, that's the way forward o! I won't be answering people back anyhow until I can do justice to it and make sure you get what's coming to you 🤣
The one that shocked me was the one where people actually said that she lost her parents as a result of her 'transphobia'! I was shocked! One of the ladies in question even went on Twitter to insinuate she knew more than she knew (all because CNA had once brought them close ) and that there may be diabolical things at play as regards her parents' death in quick succession. The fact that CNA stayed quiet for this long sef, is something I wouldn't have done. Also, she has grounds for suing I feel but I digress.
After Part 1 and 2, Part 3 was now our own 😂 Omo, someone on Twitter said it was, "Person 1, Person 2 and General Market' 🤣🤣 It was honestly the highlight of this VPN Twitter that we are enjoying! 🤣 Pls don't ask me question I was looking at the Tweets from Antalya, Turkey. She advised us and basically said 'woke' culture that still calls for the 'cancellation' in that manner is 'o wrong'! You just have to read Part 3 to understand sha.
To wrap it up, CLASS is now the name of the game ladies and gents! Let's us aspire to that level of class even when people wrong us and we are disagreeing, I will definitely be aspiring to it. I am adding it to my repertoire as a Lagos Big Girl. 😌 Also, on a serious note, it's worth to go read that her Part 3, she made some serious points that are relevant in this generation.
On that note, I'm off to go read that amazing piece again. You should too.