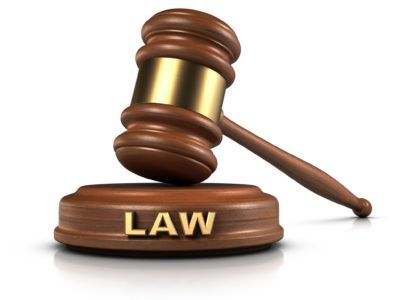 A witness in the petition filed by Musa Alechenu of the All Progressives Congress (Ohimini-APC) challenging the declaration of Christopher Adaji (Ohimini-PDP), as winner Ohimini House of Assembly seat, has said his life was in danger.
Adaji, who is the Deputy Speaker, Benue State Assembly and the first respondent in the petition before the National and State House of Assembly Election Petition Tribunal, was returned as winner by the Independent National Electoral Commission, INEC, in the March 9, elections.
At the resumed hearing last Saturday, one of the petitioner's witnesses, Mr. Owoicho Amodu from Awume Icho council ward comprising Ohimini State Constituency, told the tribunal that Adaji had been threatening to kill him.
He therefore, appealed to the tribunal to call Adaji to order and save his life and that of his family.
"I want to appeal to you My Lord, to please tell Christopher Adaji to stop threatening me. He has been threatening to kill me. Since after the election, he has been sending thugs to attack me. I even received strange calls threatening me and because of that I have relocated my wife and children from the village," the Witness alleged.
The witness who was a supervisory Agent of the APC had told the Tribunal on record that election in some polling units in the Awume Icho ward was disrupted by thugs allegedly sponsored by the 1st respondent, Adaji.
In a swift reaction, however, the lead counsel to Adaji, Kenneth Ikonne debunked the claims by the witness that he had been threatened by his client.
Ikonne described the allegations by the witness as framed and urged the tribunal not to put it on record.
The Chairman of the Panel, Justice R. O. Odugu appealed to the 1st respondent or any party or agent, threatening the witnesses to desist from such acts, noting that the witnesses were in court just to give evidence and not to determine the judgement.
He, however, noted that the claim of threat will not affect the prosecution of the case.
"When you were threatened, did you file a petition? You have not petitioned," the chairman of the panel observed.
Alechenu is challenging the return of Adaji as the winner of the Ohimini State Assembly election on the ground that it was marred with irregularities.
Further hearing in the petition was adjourned to July 5, 2019.
In a related development, Justice R. O. Odugu struck out the petition filed by the APC candidate for Adoka/Ugboju State Constituency, Adams Okloho challenging the victory of Mike Audu of the PDP.
The chairman in delivering the ruling pointed out that the petitioner failed to be present in Court severally as requested by the tribunal and without any written or oral excuse.
In a reaction, the first respondent and member representing Adoka/Ugboju at the state Assembly, Mike Audu expressed happiness with the ruling, saying it will propel him to be more focused in offering quality representation to his constituents.