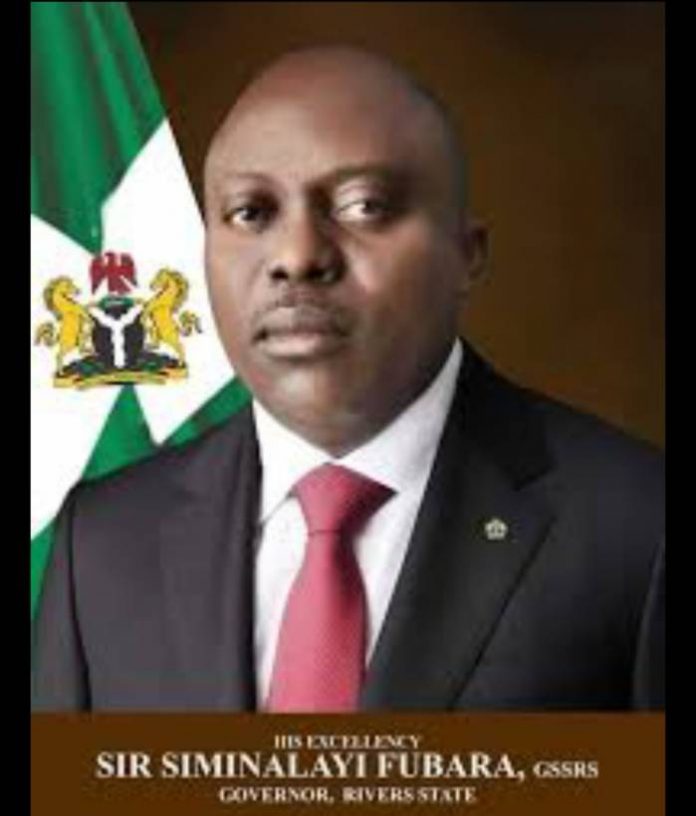 Rivers State Governor, Sir Siminalayi Fubara, has said that the State Government would revoke and re-award the Andoni section of the Ogoni/Opobo/Nkoro/Andoni Unity Road project following the obvious failure of the contractor to deliver the project after several years.
Addressing journalists during the inspection of the road project on Saturday the governor said the contract sum of the Andoni section of the Road project has been fully paid to the contractors by the Rivers State Government and expressed dissatisfaction with the negligence of the project.
He explained that one year ago, the Rivers State Government held a meeting with Andoni opinion leaders and the contractors to work out modalities for smooth execution of the project and all agreeable contractual terms were met by the government but the contractors have failed on their part.
Sir Fubara directed the Commissioner for Works to immediately commence the process of revocation of the project and re-awarding it to a serious contractor to complete the road project on schedule.
According to him, "In all the Twenty-Three Local Government Areas, we made a pledge to the people that security of lives and property would be our major assignment, and to ensure that every project initiated in the 23 LGAs that are ongoing would be completed"
"Recall that the Ogoni/Opobo/Nkoro/Andoni unity road project was initiated by the Dr. Peter Odili-led administration, the immediate past administration also executed major parts of the project. We made a promise to Andoni people that this road will be delivered, and I can tell you that I intend to deliver it within the first year of my administration," he emphasised.