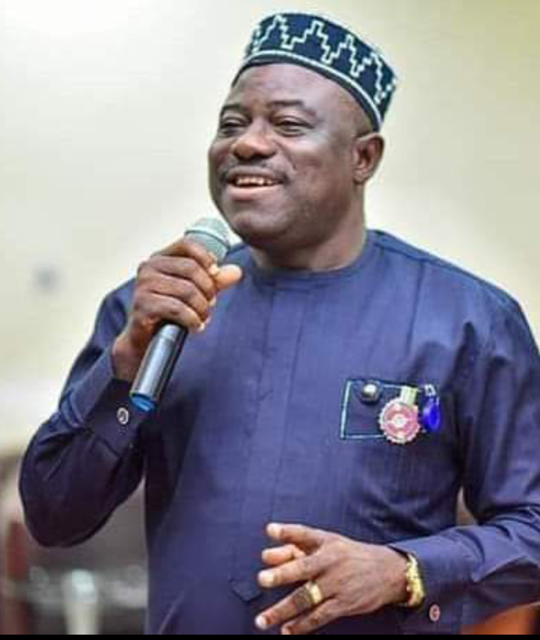 A governorship aspirant in Benue state, Mr. Godwin Ityoachimin, has pledged to deliver prosperity, social and economic development to the people of Benue state, on a sustainable basis, if elected come 2023 general elections.
Mr. Ityoachimin stated this on Wednesday, during the official unveiling ceremony of "The Fresh Voice For A Greater Benue 2023 Project Office", in Makurdi.
The Guber hopeful who will be contesting on the platform of the All Progressives Congress (APC), said "we are all living witnesses, all these have eluded our dear state at a critical and abysmally embarrassing level.
"This trend cannot be allowed to continue indefinitely. The Fresh Voice therefore promises fresh hopes and aspirations based on fresh and innovative ideas of governance with a fresh focus for shared prosperity for the greater good of our people."
Mr. Ityoachimin said he chose the APC because the party is not only progressive but has the best ideologies to rescue Benue from its present level of decay.
READ ALSO: Declare Bandits Federal Civil Servants, Shehu Sani Urges Government
He enthused that states that are manned by the APC governors are doing better in terms of delivery of dividends of democracy, welfare of the people and development of their various states.
"I believe that with the present paradox that exist in Benue state today, APC is just the best platform for me to take Benue forward."
He emphasized that when elected, he will lead a Benue where people will be happy and live dignified lives again, where payments of salaries and pension is assured and protected, poverty and ignorance banished.
" One major challenge in Benue today is that of people who have worked and left service at old age is being denied their due. At that age, pension is their right. It is even their savings because part of their salaries were taken to save for the rainy day when they are no longer in service.
"So it is a lot of cheating for somebody who has worked for 35 years or attained the age of 60 years, after his productive years and what is supposed to be the framework to cater for his old age is no longer there for him.
"You can imagine the number of deaths, people die everyday because of poverty and because they are already aged and worn out, they do not have any other means of livelihood. It is therefore wickedness and inhuman for anyone to deny them that right and .o it is one critical social problem that Fresh Voice will address compassionately", he added.
Mr. Ityoachimin said the issue of thuggery and insecurity are a twin problem involving the youths due to lack of work and effective engagement.
He stated that when he clinches the number one sit come 2023, he will engage the youths gainfully to reduce thuggery, poverty and violence in the state.