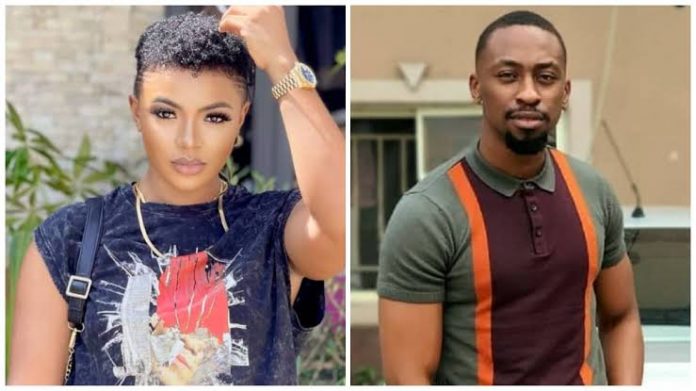 'Shine Ya Eye' housemate, Saga, has beven inconsolable following the prank exit of his love interest, Nini.
Recall, Big Brother asked Nini to secretly leave the house for twenty four hours.
Upon discovering her absence, Saga camped outside the diary room waiting to hear from Big Brother, who has remained silent.
READ ALSO: Love Scam: Court Orders Forfeiture Of 1 iPhones, Car, $1,500 To FG
He currently spots red eyes from prolonged crying.
His reaction to Nini's exit has left fans with mixed feelings.
His sister, Adejumo Okusaga has expressed her disappointment at the show's organizers.
"This actually made me really sad. Giving the Kayvee situation, I never expected @bigbronaija to be this insensitive. People are legit worried. You are playing with people's mental health for entertainment and sport. Wow!" she wrote via her Instagram story.