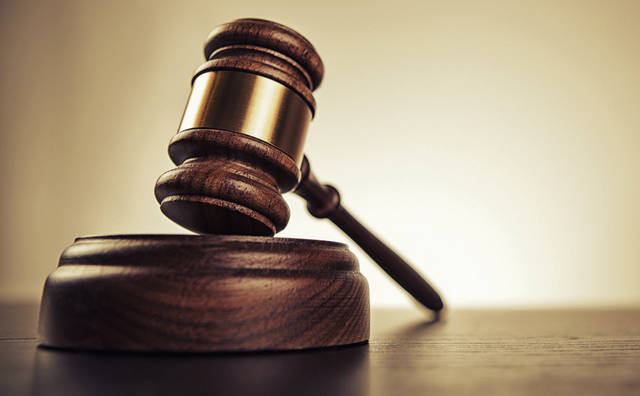 A Kwara state High Court on Tuesday ordered the forfeiture of one iPhone, 1,500 dollars and vehicle to the Federal Government coffers.
The Economic and Financial Crimes Commission (EFCC) charged Tunde Olagunju, Hassan Olanrewaju, 29, and Ojo Adewale, a Bricklayer with crime bordering on love scam and cybercrimes.
Delivering judgment, Justice Sikiru Oyinloye said: "I have carefully considered the facts and circumstances of the matter, most especially the charges.
"I have also considered the plea of guilt entered by the defendants, evidence tendered without objection and the confessional statements of the defendants.
"There is no justiciable reason for the court to free the defendants off the hook.
"In the circumstance, the court finds the defendants guilty of the offence," he said.
Oyinloye sentenced Olagunju to two years imprisonment with an option of fine of N650,000.
Similarly, the judge sentenced Olanrewaju to one year imprisonment on count one, with an option of fine of N250,000 and another one year on count two with the same option of fine.
READ ALSO: Imo Mob Lynches Alleged ESN Member Trying To Enforce Sit-At-Home Order
"The custodial sentences will run concurrently. But if the convict prefers the option of fine, he shall pay the fine of N500,0000.
The court also ordered the forfeiture of the defendant's Silver color Toyota Camry Car, 2009 Model, with registration number LSR 431 GV and Gold Iphone 12 pro and 200 dollars which he acquired with the proceed of unlawful activities to the federal government.
Also, Adewale was sentenced to one year imprisonment with option of fine of N300,000.
The judge said that the convict should forfeit the Iphone XR, recovered from him, at the point of arrest to the federal government. (NAN)