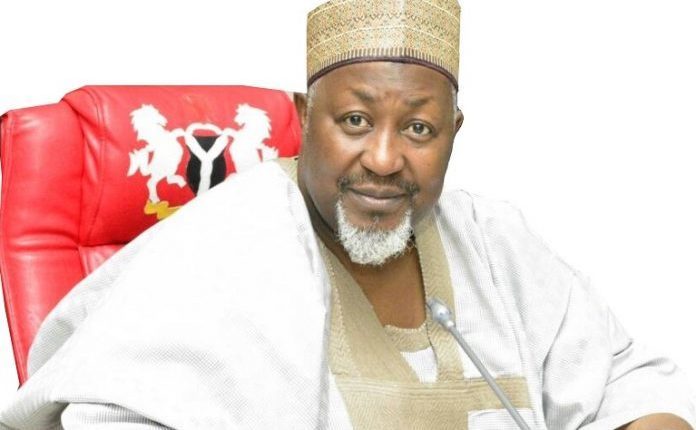 Governor Muhammadu Badaru Abubakar of Jigawa State has assented to the revised 2020 budget, with a pledge to stick to financial discipline and implementation in line with budgetary policies.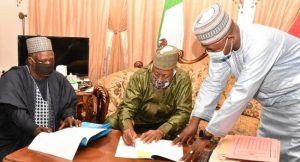 The reversed budget was reduced from N153.920 billion to N124.357 billion, a drop of about N28.5billion, representing a 19 per cent drop in the size of the budget.
READ ALSO: Buhari Meets Bagudu, Badaru In The Villa
According to him, the reduction was not peculiar to the state budget alone as it also affected the local government budget from N72.5b to now N56.2 b, a drop of about 16.33 per cent.
He stated that this was necessary to attend to other extra spending, especially as 13 per cent of the budget would be dedicated to COVID-19 pandemic, other business stipulations, among other specific spending.
He attributed the revision of the budget to COVID-19 pandemic, which had affected the world economically, leading to the drop in the oil revenue, which crashed from $27 per barrel to $18 per barrel, which actually necessitated the revision of the budget proposals.