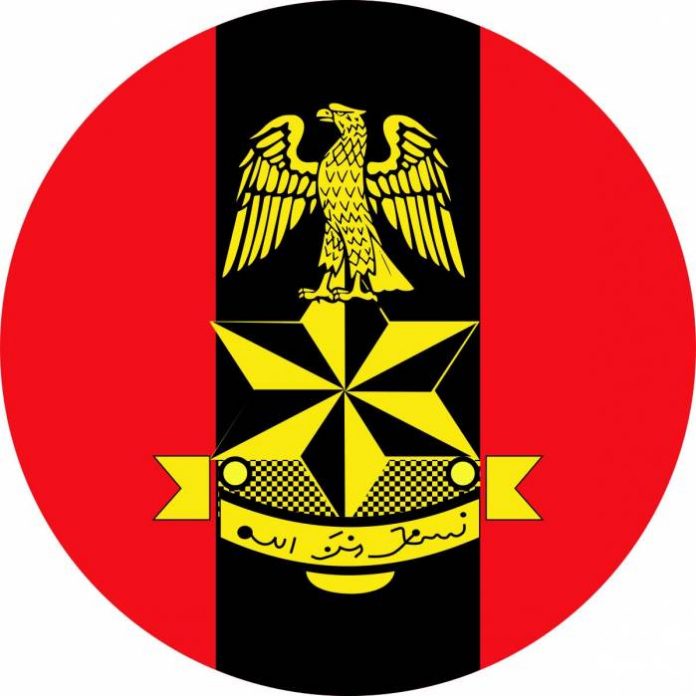 The Nigerian Army on Monday confirmed the case of a soldier who shot his colleagues and himself dead at Forward Operations Base, Rabah, Sokoto State on Sunday.
Director, Army Public Relations, Brig.-Gen. Onyema Nwachukwu, stated in Abuja that investigations had begun into the incident.
Mwachukwu stated that circumstances leading to the incident could not be immediately ascertained since the soldier who killed his colleagues also shot himself dead.
He added that the General Officer Commanding (GOC) 8 Division and Commander, Joint Task Force, Northwest Operation Hadarin Daji Maj.-Gen. Godwin Mutkut and other senior officers had visited the location.
READ ALSO: Policeman Standing Trial Over Murder Of Lagos Lawyer Knows Fate On April 3
According to him, the GOC commiserated with troops for losing their colleagues in such an unfortunate situation.
"He urged them to be their brothers' keepers and to report any anomaly observed amongst colleagues to forestall a recurrence.
"He also encouraged them to remain calm and committed in the discharge of their duties.
"The authorities of the Nigerian Army are deeply concerned about this unusual and ugly development and have instituted a Board of Inquiry (BOI) to unravel the circumstances surrounding the incident.
"It is envisaged that the findings of the BOI will help forestall such ugly and bizarre occurrence in the future," Nwachukwu stated. (NAN)