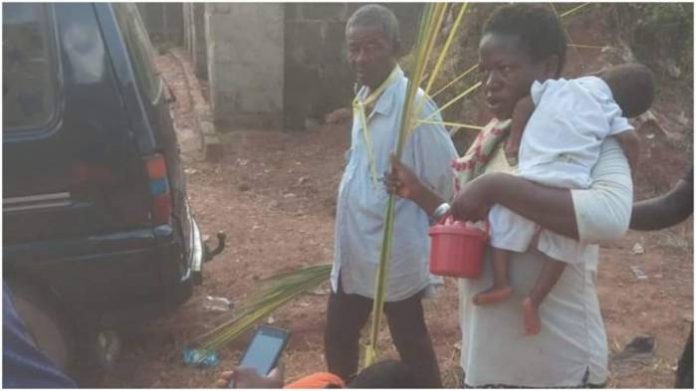 A 70-year-old man, from Okija in Ihiala Local Government Area of Anambra State, has been chased out of his host community, Okofia Otolo Nnewi, for allegedly impregnating his daughter for a second time.
The Punch reports that the community sent the man away after discovering the incestuous act, which resulted in the birth of a baby boy.
The paper quoted a source as saying, "The man lives in Okofia Otolo Nnewi, but hails from Okija. He impregnated his own daughter for the second time. The man, whose wife died a long time ago, decided to find comfort in the arms of his daughter.
"Information has it that he impregnated his daughter two years ago and they had a baby boy together. But a recent pregnancy sold them out.
READ ALSO: Septuagenarian Loses Marriage For Starving Wife Of Sex
"The villagers started investigating the incident when rumours circulating about them in the village became too much.
"When it was established that the old man had been sleeping with his daughter even before the death of his wife, he and the daughter were asked to leave the community.
"Fresh palm fronds were tied round the man's neck and his daughter's legs as a sign that they had engaged in an abominable act."
The newspaper also quoted sources that a bus was provided by the community, which evacuated the father, daughter and their property as early as 3a.m to an unknown destination.