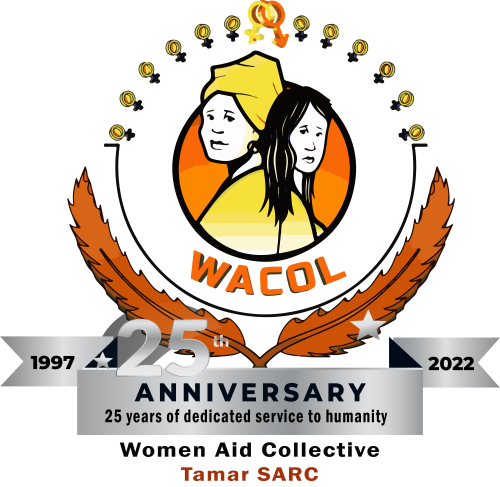 A Non-Governmental Organisation, called Women Aid Collective (WACOL), on Tuesday, held a 100-man march in Umuahia as part of its efforts toward eliminating violence against women and girls.
The group organised the event in collaboration with the Abia 50-50 Action Women and the Josephine Ogwo-led Nigeria Association of Women Journalists.
Other women groups that participated in the event included the state chapters of the National Council of Women Society, Police Officer's Wives Assocition and Nigerian Army Officers' Wives Association.
Also, at the event were the representatives of civil society and religious organisations, Trade Union Congress and President-Generals of some communities in Umuahia and its environs.
In a speech, the Leader of WACOL, Ugo Kalu, said the walk was organised "to commemorate the 2022 International Day for the Elimination of Violence Against Women and Girls (VAWG)."
Kalu also said that the walk was intended to raise public awareness concerning the rising spate of violence against the female gender in society.
She spoke of the need to protect the rights of women and girls against certain obnoxious practices in society.
She commended Gov. Okezie Ikpeazu and the Speaker of the state House of Assembly for domesticating the Violence against Persons (Prohibition) Act and Female Inheritance Act in the state.
READ ALSO: ActionAid, Women Farmers Call For Urgent Completion Of BOA Recapitalisation
Kalu charged other stakeholders, including traditional rulers and government at all levels, to take more stringent actions to checkmate the unwholesome phenomenon.
According to her, the girl-child needs protection because of her sensitiveness to the happenings around her.
The WACOL boss further spoke on some of the activities of the group, which included programmes designed to empower and protect women in the state.
The News Agency of Nigeria (NAN) reports that the theme of the 16-day-long global sensitisation programme is, "Unite! Activism to end violence against women and girls."
The women, who marched through the major roads and streets of Umuahia metropolis, displayed placards with different inscriptions.
Some of them read: "We want effective implementation of the VAPP and all existing Laws criminalising VAWG, especially harmful widowhood practices.
"We want all the communities to effectively implement the state of emergency on VAWG declared by the Nigerian Governors Forum in 2020.
"Communities should integrate the Supreme Court judgment on the right of the girl-child to property inheritance into their constitution with immediate effect.
"Communities should include women and girls into leadership positions of community governance structures, such as the Eze's cabinet, town union and youth wing.
"Say NO to violence against Women and Girls," amongst other messages. (NAN)