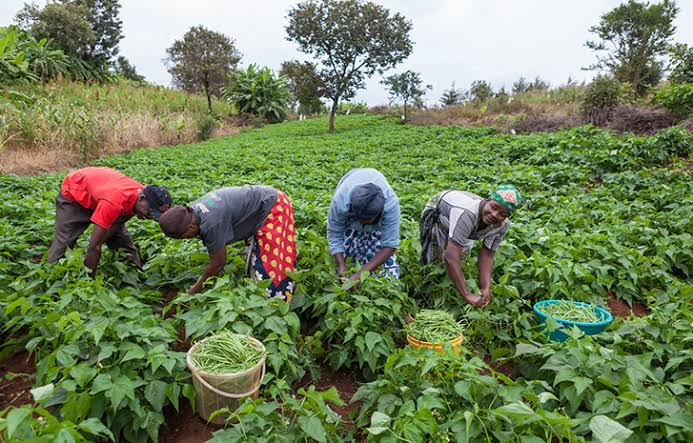 ActionAid Nigeria (AAN) and Small-Scale Women Farmers Organisation of Nigeria (SWOFON) have called on President Muhammadu Buhari to urgently complete the recapitalisation of Bank of Agriculture (BOA).
The organisations said such measure would enable smallholder farmers, especially youths and women with disabilities, to have access to easy and cheap credit.
They made the call in a statement made available to journalists in Abuja by Ene Obi, ActionAid Nigeria Country Director.
According to the organisations, recapitalisation of the bank will also boost food production and generate revenue for the country.
BOA, as a development financial institution in the agriculture sector, is to provide agriculture and rural financing for smallholder farmers.
Dr. Mohammad Abubakar, Minister of Agriculture and Rural Development, recently said the plan would boost nutrition and food security.
He said it would also increase local farmers' income and create more jobs for Nigerian farmers.
He further said that it would simulate improvement in the lives and growth across the farming communities.
READ ALSO: Nigeria's growth and development: The historical imperative
In reference to the 2023 Budget, AAN and SWOFON pleaded with the Federal Government to make the budget gender responsive.
They said this would be achieved by providing additional line items for implementation of the National Gender Policy on Agriculture.
According to the statement, the gender policy addresses specific challenges that affect women farmers different from men and avoids lumping up budget for women farmers and other groups such as youths.
"There is a need to incorporate more smallholder women farmers in budget planning discussion at national levels.
"Women need to be brought side by side their male counterparts in the discussion and planning of agricultural policies, budgets and implementation." (NAN)