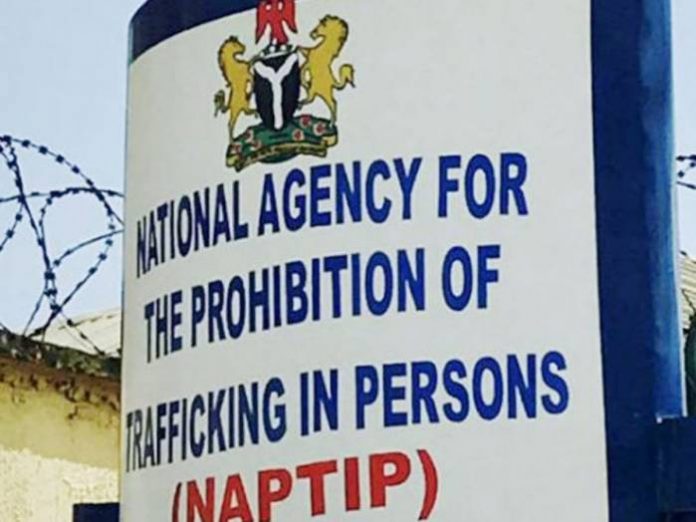 The National Agency for the Prohibition of Trafficking in Person, NAPTIP, said it has taken new steps in tackling cybercrime of human trafficking.
The Zonal Commander, Makurdi Zonal Command, Mrs Gloria Bai, in a statement, disclosed that the agency, under the innovative leadership of the Director General, Dr. Fatima Waziri Azi, is in partnership with Facebook and the National Centre for Missing and Exploited Children, NCMEC, to enhance tracing and diligent investigation of all cases relating to online child abuse, human trafficking and other related crimes.
Mrs Bai said the Agency has the sole unrestricted access to millions of information around the world that would help tackle online recruitment, trafficking, and exploitation of victims especially children.
She said due to the increase in state and interstate trafficking, buying and selling of children and cryptic pregnancies, NAPTIP has concluded partnership with Facebook and the NCMEC in the United States, to set up Amber Alert Nigeria whereby Facebook sends alerts to targeted Facebook community to help find missing children in Nigeria.
She disclosed that "At The Headquarters, NAPTIP has set up a small Cybercrime task team that is dedicated to tackle these online crimes.
"The Agency conducts Joint Investigations with Interpol, DSS, Nigeria Police Force, and other relevant Agencies to tackle targeted cyber-crimes.
READ ALSO: Women In Politics Advocate Establishment Of Women Radio Across Nigeria
She disclosed that the Makurdi Zonal Command has lined up activities to join the global community in marking this year's Word Day Against Human Trafficking which include awareness creation in schools, media briefing, radio and television programmes as well as "A Walk against Human Trafficking".
She warned the general public to be careful with what to read on-line, verify before go for that on-line attractive job offer, football academy adverts and scholarship opportunities, saying "traffickers are using technology to lure our children into trafficking."
The Next Edition reports that the United Nation, UN, General Assembly in 2013 designated every July 30 as the World Day Against Human Trafficking in Persons to raise awareness on the situation of Human Trafficking, the promotion and protection of the rights of victims, to mobilize political will and resources to address the global problem of Human Trafficking.
According to the NAPTIP boss, the theme for the 2022 World Day Against Human Trafficking "Use and Abuse of Technology," addresses the role that technology has played and still playing in promoting and impeding trafficking in persons.