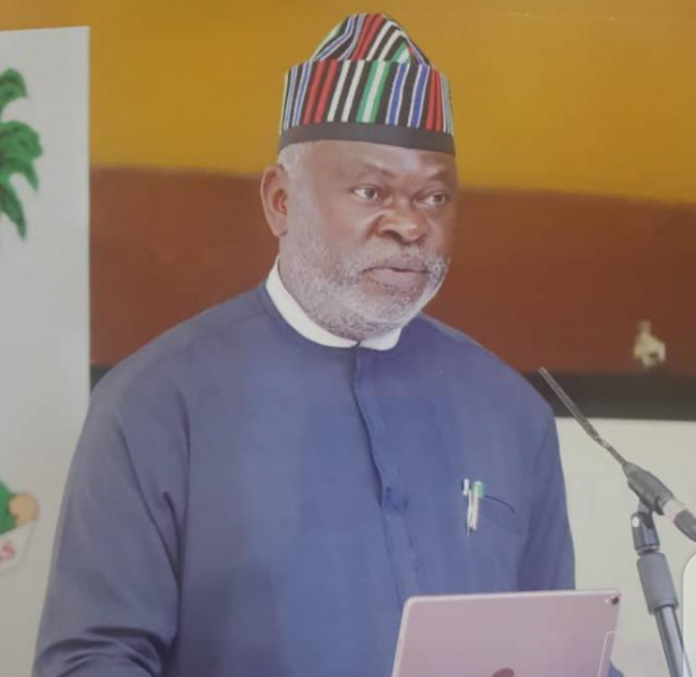 The Commissioner for Finance and Economic Planning in Benue State, Mr. David Olofu has charged members of Benue State Fiscal Transparency, Accountability and Sustainability (SFTAS) Steering Committee to ensure due diligence to enable the state maximize the benefits accruing from the programme.
Recall that Benue state was among the 24 states in Nigeria selected by the Federal Ministry of Finance to benefit from the World Bank State Fiscal Transparency, Accountability and Sustainability (SFTAS) programme.
The programme is a hybrid with two components of activities that support Nigerian states to achieve the key result areas of the programme namely, a performance-based financing component for state governments, which will be implemented as a PforR; and a technical assistance (TA) component for states and selected national-level institutions, which will be implemented as an investment project financing (IPF).
The development objective of the States Fiscal Transparency, Accountability, and Sustainability -Programme – for-Results (PforR) Project for Nigeria is to strengthen the fiscal transparency, accountability and sustainability in the participating states.
So far, Benue state has benefited from the programme to the tune of $1.5million having qualified for the first batch of disbursement.
READ ALSO: COVID-19: Lockdown Surely Crippling Revenue Generation In Benue State … Finance Commissioner
Addressing the Benue SFTAS Steering Committee during a meeting at the State Secretariat, in Makurdi, Mr. Olofu said the state was yet to maximize the benefits of this funding window.
Olofu who is also the Chairman, Forum of Commissioners for Finance, Nigeria, said the programme is evidence and performance based and there is need for the Committee to apply caution and work assiduously to meet the requirements outlined in the Disbursement Linked Indicator (DLI) of the programme in order to maximize the benefits therein.
He noted that Benue state was chosen having improved its Fiscal policies to reflect accountability, and transparency in the generation, management and disbursement of its funds as well as the implementation of the Single Treasury Account (TSA) to block leakages.
Our correspodent reports that the Steering Committee is chaired by the Commissioner for Finance while other members include the Director General, Planning, the State Accountant General, the Focal Person, SFTAS, the Permanent Secretary, Benue state ministry for Finance, Senior Special Assistants, Special Adviser to Governor Samuel Ortom on Economic Matters among some senior staffs of the ministry for Finance.