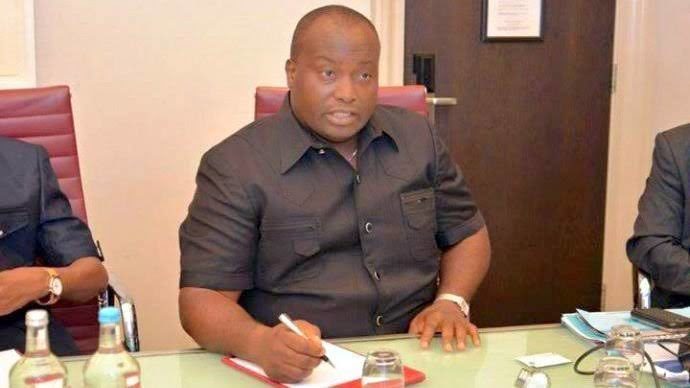 Anambra South Senator-elect, Ifeanyi Ubah, has commended Governor Willie Obiano for the prompt payment of workers' salaries in the state.
He however, urged the governor to go a step further and implement the newly signed minimum wage bill for the workers.
Ubah who gave the advice in a statement on the occasion of this year's Workers' Day, also urged the Federal Government to ensure the creation of new workplaces through empowerment schemes.
He said that such schemes would make a real impact on the nation as a viable pathway to strengthen excellence in service delivery and economic growth.
The Senator-elect argued that Workers' Day should be a celebration aimed at paying tribute and honour to the contributions made by the workers towards the betterment of various institutions and consequently our society.
According to Ubah, "Beyond the yearly celebration, May 1st should more importantly, be a day set aside for stock-taking with respect to everything that pertains to a Nations' workforce.
It is a moment when workers as the engine room of the society and the representatives of the three tiers of government meet to reflect on the prevailing realities of the Nigerian workforce.
READ ALSO: Anambra Police Command Assures Citizens Of Adequate Security Measures
"This year's celebration provides an opportunity to assess the current local and international issues which are of great significance and value to our labour population/unions and Nigeria's trade unions movement.
"Our goal must be to build a cohesive workforce driven by professionalism, adequate remuneration, an effective pension scheme, projects performance and zero tolerance for corruption because that is the only way we can entrench good governance in the polity while ensuring that our workforce attain job satisfaction,"
He further said, "As a union, Labour must begin to engage and partner with the Government on the issue of work place efficiency and service delivery. Our cardinal objective should always be efficient and effective service delivery to the people.
"More so, the fight against corruption, absenteeism, waste and insolence should not be for Government alone, it is a collaborative task for sustainable development and growth."