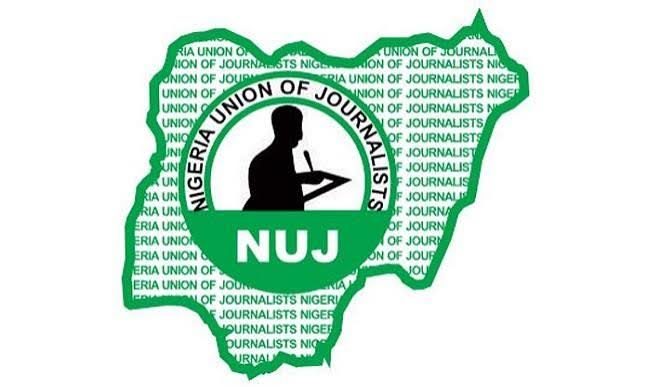 As journalists all over the World mark the 2019 World Press Freedom Day, practitioners in the media industry in Nigeria have been urged to collectively uphold professional ethics that will further guarantee their freedom.
World Press Freedom Day was proclaimed by the UN General Assembly in 1993, following the recommendation of the 26th session of UNESCO's General Conference in 1991.
The day celebrates the fundamental principles of press freedom, assesses the state of press freedom throughout the world, defends the media from attacks on their independence and pays tribute to journalists who have lost their lives in the line of duty.
The theme for this year's World Press Freedom Day is "Media for Democracy, Journalism and Elections in Times of Disinformation."
The Next Edition spoke to some professionals on their assessment of press freedom in Nigeria.
A professor of broadcasting, at the department of Mass Communication, Benue State University, BSU, Professor Michael Kombol, who had once asked "can the press actually be free," however enthused that technology over the years has enabled the press to be free.
He said the technologies have occasioned a paradigm shift from "being the traditional gate keepers we know to an open space where people who were listeners or audience have now become creators of content online especially with the aid of the social media.
"This paradigm shift has tilted towards freedom in a sense; freedom by breaking loose from the traditional journalists, editors and having the opportunity to upload their own content. This has in a long way assisted the journalists in getting access to information since they can't be everywhere at the same time."
Professor Kombol, who however condemned what he called proliferation of fake news, misinformation and advent of hate speech, said journalists must find a way to balance their reportage.
"Over the years, journalism has been a dangerous profession and practitioners get into harm's way because they report what some people do not want.
"As a way forward, journalists should come together and seek solutions to the problems which they have been facing since he who wears the shoe knows where it pinches," he added.
Also speaking, a former Chairman of the Nigerian Union of Journalists, NUJ, Benue State Council, Kris Atsaka observed that across the world, press freedom was on the decline while Nigeria was beginning to have it worse than in the past few years.
READ ALSO: NUJ President Warns Against Attacks on Journalists
Atsaka who stated that the high risk job to do in recent times is journalism, said, "Under a democracy, one expects that there should be a lot of freedom not just of expression.
"But with the passage of Freedom of Information Act (FOI), which has not even been utilized, the high level of violence and apathy within the system has made it more risky for practitioners.
He observed that as a result of this, journalists have gone more defensive in trying to be successful on their job because they do not think that the security operatives are protecting journalists.
He also noted that the leadership, the Nigeria Union of Journalist in particular, have not been able to do anything other than the statements they have been issuing. "So it is a worrisome situation and something needs to be done about it," he added.
Atsaka, therefore, urged the leadership of the Union to engage government to ensure that the situation was arrested adding that within the profession itself, leaders must step up training and retraining so that members can be abreast with world standard practices that ensure lower risk.
"Hope is not lost anyway, but I can't say we have improved, rather we are on the decline," he said.
Also speaking, a veteran journalist in Benue state, Mr. Goodwin Akor said there was no absolute freedom anywhere in the world but that freedom can be achieved by working for it.
"Press freedom is obtainable for journalists that are committed to their work. But others want to get it on a platter of gold and that is where the problem comes.
"Nigerian democracy is not bad; government is not bad in its relationship with media practitioners because the strangulation of the press, throwing of journalists in the dungeon is not taking place anymore. There is no total freedom anywhere in the world because your freedom terminates where another person's freedom starts.
"Some people talk about their privacy, but the Freedom of Information Act in Nigeria helps in clearing those ugly areas, because restraining of journalists from accessing the information they want is no longer there. So there is relative freedom of the press in Nigeria today."
He however advised journalist to despise laziness in the course of their duty and as professionals, embrace balance, objectivity and fairness in their reportage to escape vices and harassment that compromise their freedom.